Have you checked the interest rate on your property loans lately? Many investors are doing just that and finding that their rates are much higher than the last time they bothered to look.
You see, today's lending environment involves vast rate differentials between interest-only and principal, and interest loans for owner-occupiers and investors.
Those rates can vary from the high threes for a P&I (Principal & Interest) home loan into the low fives for an interest-only investment loan.
So the gap is quite wide – and many borrowers haven't even noticed it happening to their loans.
But investors, in fact all borrowers for that matter, can do something about it.
Home loans should be P&I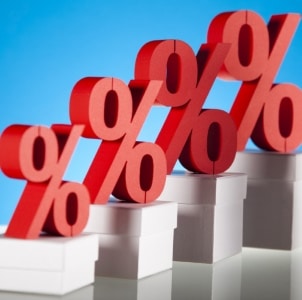 Firstly, I believe that no homeowner should be paying interest-only. If you can't afford principal and interest repayments on your home loan then you probably shouldn't have bought that property in the first place.
Every homeowner should be paying P&I because the difference is minimal – perhaps only an extra $500 a month on a $500,000 mortgage. And remember, this actually goes to reducing your mortgage! Even if you're saving funds into an offset account for future investment purposes, you should still be paying P&I because at the end of the day you're paying down debt.
By going P&I on your home loan you will be able to negotiate a lower interest rate with your lender or via your mortgage broker.
Review your investment loans
When it comes to mortgages on investment properties, consider whether you can change to P&I loans. Have you got your financial buffers and cash flow to support that switch?
If you do, you'll get a rate decrease of between 0.5 and 0.75 percentage points just by switching to a P&I loan.
Another option is to change to a short- to medium-term fixed interest rate loan term, which also attracts a lower interest rate.
The ideal timeframe should be two to three years for short-term and three to five years for a medium-term fixed rate loan.
Please don't go rate shopping for a spectacular one-year deal because in 12 months' time you'll be back to the same problem.
In my opinion, rates are likely to start to increase in the next year or two. What we're likely to see, in late 2018 or early 2019, is the Reserve Bank starting to ramp up rates.
Ask for a better deal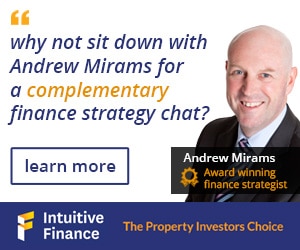 Aussies are incredibly complacent with their home loans with many homeowners and investors only reviewing them over the past six months because their rates had increased.
The thing is most people have missed the boat, because the best deals were actually about 18 months ago when the real rate wars were on because the banks were competing strongly for your business.
That said, there are still better deals out there, so speak to your broker for advice and guidance.
They may suggest you speak to your existing lender to find out whether they're willing to reduce the rate on your property loan.
You should also consider switching to P&I or a fixed-term home loan, but only once you have a thorough understanding of your finances as well as your investment strategy for the years ahead. No one wants to fix a property loan if you're considering selling it soon.
So, while the lending environment is more complex, borrowers still have plenty of options. The key is to stop sitting on your hands and ask for a better deal sooner rather than later.
The information provided in this article is general in nature and does not constitute personal financial advice. The information has been prepared without taking into account your personal objectives, financial situation or needs. Before acting on any information you should consider the appropriateness of the information with regard to your objectives, financial situation and needs.

Latest posts by Andrew Mirams
(see all)