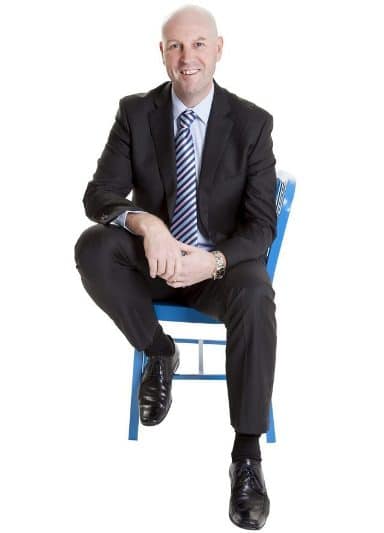 About the Mentor Program
In his mentor program Andrew Mirams provides a no-nonsense program, which delivers personal and professional development, through the use of monthly videos and the accompanying workbook. During this innovative two-year program, you will be guided through understanding the client, working with key stakeholders to build your business. Andrew will keep you accountable, ensure you achieve your goals and potential, and give you a chuckle along the way. What more could you ask for?
In the program, a video will be released for your viewing each month, which will cover an array of topics. In each video, Andrew will give you a topic to think about, which you will then further discuss during the end of month online catch up. Each topic will enable you to further grow personally and professionally as a broker.
Videos include topics such as:
Time, Money, Freedom : What does time, money and freedom mean to you and how to get the mix right to best benefit your personal and professional lives.
Time Management: Working to your strengths to make the best use out of your time and avoiding time wasting!
Your Brand: What do you want to be known for personally and professionally? What does your success look like and how to be sustainable in your success.
What is Great Customer Service?: Under promise, and over deliver.  Don't just do your job, do a great job. Great customer service will end up servicing you and your business.
Partner Networks: Creating connections that benefit both sides in the short term, and will then continue to benefit your business in the long term.
The client Journey: The client journey is ever evolving! Keeping in touch and building a good relationship with clients will open doors up to future opportunities.
… and much more.
After each video has been released, you will be able to revisit them for future reflection. The videos are also accompanied by the workbook, which you will receive as part of the program, and which will aid your reflections and discussion for each topic.
You'll be getting the best of the best! Andrew has over 32 years of experience and has settled well in excess of 1.5 billion dollars in loans. Andrew has been acknowledged by the mortgage industry as one of its best and most consistent performers with multiple awards including regularly featuring in both the top 100 Mortgage Brokers list and Top 50 Elite Business Writers.
Not only will you be mentored by one of the industry's best, but by the end of the program you will be set up with skills to build relationships and your reputation, and learn how to run your own successful business.
The program will run for two years. At the beginning of each month, you will receive an email with a link to unlock your monthly video and you'll be able to complete the relevant content in the supplied work book. At the end of each month, you will have a scheduled one on one mentor session with Andrew to further discuss and develop on that month's topic.
The program is completed online. The videos will be accessible via the link sent to you each month, and also via the online portal if you wish to revisit them. The monthly one-on-one sessions with Andrew will be conducted via video conference and can be from any laptop, tablet or smart phone device.
Click on the Register Now button below to register your interest for the Andrew Mirams Mentor Program. We will then contact you with the next steps.
Testimonials from our Previous Mentees
"I would recommend the program to anyone who is new to the industry. Hearing about the experiences and approaches, successes and failures of someone who has been in the field for over 32 years was very important to my perception of what should be expected from a successful mortgage broker. The mentorship showed me that I need to adjust my expectations and perceptions of myself in this role and then apply some of the practical tools that were offered through my mentorship"
– Alex
"Andrew's mentor program is the reason I am the broker I am today. I attribute all of my success as a broker to him. What he has been able to teach me and continues to teach me will hold me in good stead for the rest of my career. His knowledge and ability to think outside the box to come up with solutions will change the way you think as not only a broker but a person. His mentorship and guidance continually pushed me to better myself and get outside of my comfort zone. I am a better broker and person for having Andrew as a resource and sounding board"
–Lachlan