The property cycle means that demand for properties in each state and territory can rise and fall depending on how the market in those locations are faring.
In the post COVID environment, the Herron Todd White property clock for almost all house markets in Australia is classified as rising – an extraordinary setting. 
(https://static.htw.com.au/HTW-month-in-review-April-2021-Residential.pdf) 
Remote working has now become a mainstream lifestyle setting and this is having a major impact on where Australians want to live. Recent ABS data shows that regional Queensland has enjoyed a surge in growth as Australians seek significantly better bang for property buck, better lifestyle options away from major cities and improved cost-of-living factors. 
Another factor to exert strong influence over the property market is the current low-interest environment. With strong signals from the Reserve Bank that a rise is not on the cards until unemployment figures are improved, borrowing has fired up to surge levels. And when this is combined with the aforementioned strong interstate migration to Queensland, then it's easy to see why there is such significant demand on the sales market, with the result the prices are rising. 
It is similar for the unit market, with the notable exception that HTW has placed Whitsunday at the bottom of the market, likely a reflection of supply more than anything.  
Investors and homebuyers are currently undertaking research about where to invest in Queensland as well as Brisbane's best investment suburbs.
So, with more buyers interested in sunny Queensland, we'll outline where the best opportunities are and where the areas are that should perhaps best left alone.
Should I invest in inner urban areas or more affordable regional areas?
Brisbane, which is home to more than 2.3 million people, has a property market that is much more affordable than Sydney and Melbourne. However, its median house price is zooming up the charts. The latest Domain data shows that Greater Brisbane's median house price is $616,387 (Jan 2021) versus Sydney's $1.2 million and Melbourne's $936,073.
This affordability equation is part of what is driving demand with many investors also considering Queensland's even more affordable regional locations as well.
Queensland is one of the most decentralised states in Australia, which means many of its regional locations have significant populations as well as self-sustaining economies.
However, it's important for investors to consider whether regional locations are one-industry (such as mining) which can result in property markets being risky.
The generally lower population growth of regional areas also means they won't necessarily make better investment purchases than a well-located investment grade property in urban areas such as southeast Queensland.
What is your investment strategy?
There are a number of investment strategies generally used by investors which are usually reflective of their financial dreams and goals – regardless of the state or territory where they buy.
The most common property investment strategies include:
Buy and hold: is a long-term strategy to create wealth through capital gains, which are only released at the end of your property investment journey – and preferably on or after retirement.
Renovate and sell: is a short-term investment to increase equity through capital improvements, however, there are significant entry and exit costs involved such as stamp duty and sales commissions so it's usually better to renovate and rent.
Positive cash flow: is a medium- to long-term investment where the primary objective is to generate an income from a property via high rental returns.
Land banking or holding property for future development: involves creating wealth via developing (e.g. subdivision; building units or townhouses to make best use of the land); or on-selling property to a developer; or holding for its potential for council re-zoning in the future.
Negative gearing: is not a strategy as such but can assist investors by using taxation benefits to subsidise the holding costs of an investment property. Over time, investment properties generally start yielding positive cash flow via increased rental returns, which means that negative gearing is no longer applicable.
Different types of properties mean that investors may use different strategies, but generally speaking it's always advisable to adopt a buy and hold formula as the creation of wealth from property is achieved via capital growth over the long-term.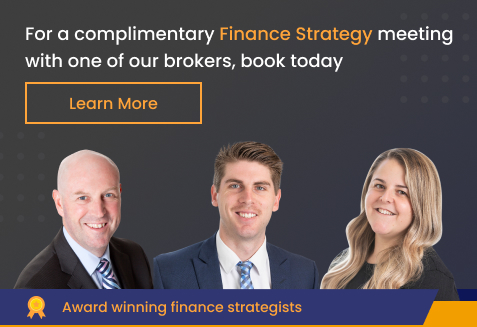 What should I look for in a Queensland property investment?
With so many buyers and investors researching where to buy in Queensland, it's important that they also consider what to look for in a property investment.
Investment grade properties are usually the same in every capital city because they're the ones that appeal to a wide range of affluent owner occupiers – they are in the right location; have street appeal as well as a favourable aspect or good views; offer secure off-street car parking; have the potential to add value through renovations; and have a high land to asset ratio.
In addition, homebuyers and investors should consider any potential flood impacts on properties in Brisbane in particular.
Other factors to consider include:
Schools

Public transportation

Public facilities (post office, libraries, parks, medical centres, etc.)

Shops and markets
Finding the right property can include the appropriateness of the property for the average age of residents in the area. Research the demographics of your area of choice to determine what is important to them, such as an older demographic which values single-storey dwellings more than highsets or double-storey.
Also, do plenty of local market research. Access current sales results and historical sales data but also complete on-the-ground research yourself or by employing an expert such as a buyer's agent.
The information provided in this article is general in nature and does not constitute personal financial advice. The information has been prepared without taking into account your personal objectives, financial situation or needs. Before acting on any information you should consider the appropriateness of the information with regard to your objectives, financial situation and needs.

Latest posts by Andrew Mirams
(see all)