Developers beware! Finding development sites in Brisbane
Brisbane is increasingly on the radar of property investors and small developers because of its relative affordability compared to Sydney and Melbourne.
The Sunshine State capital has recorded steady growth over recent years with its median house price now just half of Sydney's at $540,000.
With lower property prices generally, Brisbane property development sites can also be picked up more affordably but there are a number of attributes and issues that need to be understood before doing so.
In this article, we'll outline what you should look for in a Brisbane property development site, the approvals process, as well as some variables that are unique to the capital city of Queensland.
What should I be looking for in a development site?
Team-of-architects
Small property development is becoming increasingly popular among serious property investors because it has the opportunity to produce significant profits.
However, with higher profits comes more risk, which is an equally significant downside that must be considered at the outset.
Before you start your search for a development site, it's important to undertake the following research to best understand your financial position as well as the feasibility of any project that you have in mind:
Talk to an accountant who specialises in property developments.
Meet with a mortgage broker to determine your borrowing capacity, budget, and the best loan structure for your development.
Understand the legal costs involved.
Speak to the council and understand the relevant city plans and zoning.
Meet with an architect and builder to determine what you can build on the site.
Get a surveyor's advice on the subdivision process in the area you're interested in developing.
Meet with builders to get early estimates of costs.
Talk to real estate agents to determine the potential value of your development and rental returns on completion.
Research other costs such as stamp duty, reports, insurance and interest payments.
What should I consider when looking for a development site in Brisbane?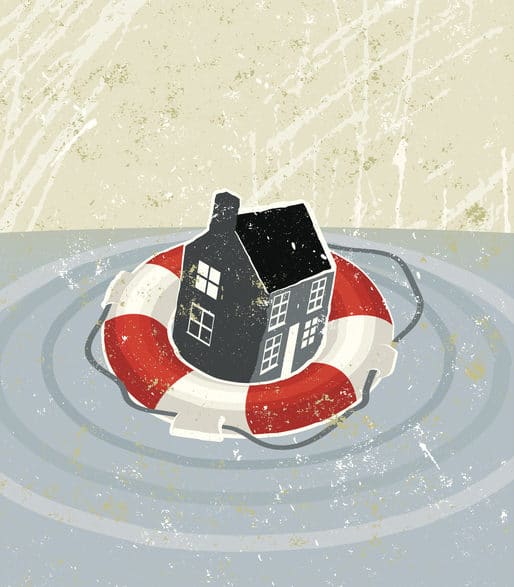 While Brisbane may have more affordable properties or land ripe for property development, it also has its own unique issues that southern investors especially aren't overly familiar with.
Specifically, Brisbane is a flood-prone city with many of its suburbs at risk of flooding such as what occurred in February 2011 or even after the regular heavy sub-tropical rains.
The potential impact of flooding, therefore, has an impact on which development sites are suitable and can also result in higher build costs to incorporate specific requirements that protect properties from rising flood waters.
Additional building costs to consider in flood-prone areas such as Brisbane can include:
Solid ground-bearing concrete slabs are the preferred option – on average, concrete slabs can cost anywhere from $75 to $110 per square metre.
You may also want to consider incorporating a post-flood drain off point – this cost can be anywhere in the thousands of dollars.
Raising buildings and living spaces above ground level– in the Brisbane area, regulations state that if the flood level is known, you must build above that level by a minimum of 500mm.
Fibreglass-faced rather than paper-faced drywall – fibreglass-faced drywall to be about 70 per cent more than that of standard paper-faced drywall.
Of course, these additional requirements will have an impact on your profitability so you must ensure you include all costs in your feasibility analysis to understand your bottom line.
A very useful resource are Brisbane City Council's free flood reports, which show the risk and type of flooding at a specific property, to enable you to plan and build new habitable floor levels in accordance with Brisbane City Council's requirements. The information in the report is based on Council's flood studies using the latest flood computer modelling.
What is the approval process for a Brisbane development?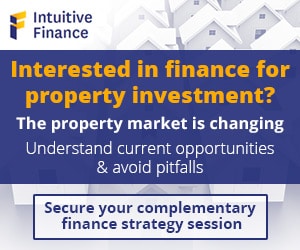 ad_300x250Before you apply for development approval for your project, you will need to understand the property's zoning and whether it is located within a neighbourhood plan or an overlay that may affect development. This information helps you find out:
What you are able to use the property for under Brisbane's planning rules.
The property's development potential.
What approvals would be required for common residential  and  business projects.
Depending on the type of development you are proposing, and the location and characteristics of the site, you may need to submit a development application to Brisbane City Council.
An online property enquiry can help you determine if the proposal requires council approval. You can also phone council to speak to a town planner.
Intuitive Finance – the smart choice
Brisbane property development is on the radar of many investors, but it's not necessarily a simple process with easy profits.
Residential property development comes with its own set of pros and cons, and especially in Brisbane, which has flooding issues.
The world of banking and finance can be a pretty daunting one for both novice and sophisticated investors and since our establishment in 2002 we've focused on providing outstanding service and business standards.
This approach was vindicated when we were named Victoria's favourite mortgage broker at the 2015 Investors Choice Awards.
So, if you're considering property development in Brisbane, why now contact Intuitive Finance today to ensure you have the right information and expert support on your side no matter what stage of the property development journey you are on?
✕
Discuss your specific needs & formulate the right strategy for you. Get in touch to organise your complimentary 60min session today!
Disclaimer:
The information provided in this article is general in nature and does not constitute personal financial advice. The information has been prepared without taking into account your personal objectives, financial situation or needs. Before acting on any information you should consider the appropriateness of the information with regard to your objectives, financial situation and needs.

Andrew Mirams is the Managing Director of Intuitive Finance and is a highly qualified mortgage advisor who holds dual diplomas in Financial Planning (Financial Services) and Banking and Finance (Mortgage Broking). Andrew's expertise covers all aspects of lending for a diverse range of applications – from first home buyer loans or property upgrader loans, property investor loans, expatriates and loans for self-employed. With almost 30 years of experience, Andrew has been acknowledged by the mortgage industry as one of its best performers with multiple awards including regularly featuring in both the top 100 mortgage brokers list and Top 50 Elite business writers. Andrew was voted Victoria's favourite Mortgage Broker at the 2015 Investors Choice Awards, and won again for the same category at the 2017 Better Business Awards. The team at Intuitive Finance has also figured prominently by winning the 2016 "Best Independent Office (<5 brokers)" and "Best customer Service" Awards, and more recently at the 2017 MFAA National Awards, they also took out the "Best Customer Service" Award, a recognition which speaks for itself! Visit Intuitive Finance for more information.

Latest posts by Andrew Mirams (see all)