Real estate research business, REA (the News Corp business behind realestate.com.au and others) announced its top 30 suburbs for house price and unit price growth recently, delivering a list that included some surprises alongside the predictable stalwarts.
You can check out their story by clicking this link:
Top Brisbane suburbs for house price growth and rental returns
Lists such as these are routinely devoured by Australians because most homeowners are looking to see how their massive investment play is going – a lift in house prices reaffirms their wisdom in choosing this property in this suburb. On the flipside, a fall or static result induces a restlessness that leads to scanning the list for suburbs where they should have, could have or would have bought.
Data is the key driver in the creation of these enormously popular lists. REA collects mountains of data on asking price, sale price, auction clearance rates, days on market, and so on. But sometimes data doesn't tell the whole story. Sometimes a price rise is an anomaly and there is more to the story about why a suburb has risen (or fallen) in the rankings. Or sometimes there's more to know about a city, and looking at a list of data points won't help you understand the bigger picture.  
The top 30 suburbs for decade-long house price growth in this REA story has a few such risk factors. There could be suburbs that seem to be on the rise and worth your investment consideration, but a more robust examination will reveal what was overlooked in the yarn – it could even be a nearby suburbs that might offer a better investment outcome. 
Basing financial decisions on one list alone is fraught with risk, so even a list such as this comes with some fragilities that should be explored.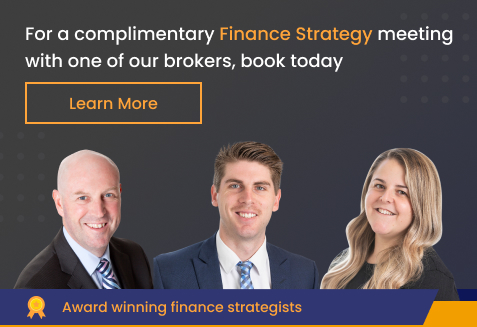 Here are some risk factors worthy of consideration: 
A suburb in reality may not match the data
Sometimes a suburb – on paper – looks amazing, but a quick drive-through and chat to the locals reveals a different story. 
A cursory glance at Deception Bay, for example, will explain a lot about this fast-rising suburb in Moreton Bay, to Brisbane's north. Its coastal position, with the wide, sweeping bay accompanied by elevated positions inland and only minutes (49 of them) to the Sunshine Coast or south to the Brisbane CBD (50 minutes) present an ideal shortlist candidate on paper. According to REA, this suburb's median house price grew almost 33 per cent over the past decade, which would make it a great suburb to put on your short list. 
However, a drive through Deception Bay reveals a tale of two suburbs. It is bisected by Deception Bay Road which neatly separates the area that has been the focus of house renovation activity and upgraded facilities, while across the road, there is a lag in similar spending. It could be a choice between buying the best house in a bad neighbourhood or a good house in an up-and-coming neighbourhood. The heavy lifting of Deception Bay's price growth is being done by the homes on larger blocks, recently renovated or newly completed. You wouldn't know this without physically inspecting the locality.
Looking at a list such as the top 30 suburbs for growth in Brisbane also narrows the focus and neglects the bigger picture. For those who are in buying mode and seeking suburbs to add to their short list, there are some great options that aren't included in this story. 
Demographers such as Bernard Salt, but also long-time property experts such as Michael Yardney, have long been talking about the story of South-East Queensland as a giant metropolis. This globule of conurbation has evolved into such a large, densely populated mass of roofs and boundary fences that it's almost impossible to tell where one local council begins and another ends. 
This list of the top 30 suburbs in Brisbane doesn't include some significant suburb success stories such as North Lakes, which is the fastest-growing suburb in Australia, or Ipswich and Logan, which are two regions spreading and growing at almost exponential rates. Those two local authorities in particular have many suburbs that have delivered strong capital growth and great yield growth, and would be a great opportunity for a homeowner or property investor.
Equally, there are areas here that might not be the best first-purchase opportunity, either as a first homebuyer or as a rookie investor. For example, Banksia Beach, on Bribie Island. It presents as a strong contender on this list, delivering 37.5 per cent growth over the past decade. However, the untold story here is that this is a bit of an isolated area. It's almost as long a trek to the island from the Bruce Highway turnoff as it is from Brisbane to the turnoff. There are no nearby facilities (apart from the Sandstone Point Hotel) or venues – once you're on the island, you're sort of stuck on the island. While this may be perfect for those looking for a secluded next chapter, say, retirees looking for a beachside retirement, it may not be perfect for others. Also, this type of area can turn quickly. Growth can turn to price contraction in a heartbeat. This is not a good investment for a beginner house purchaser. 
Any investor worth their salt wants to spot the growth story that about to be, NOT the one that just was. The inescapable weakness in relying heavily on data is that it only gives you a picture of what has already happened. 
A good example of how the lag can impact purchasing decisions would be found in Chermside. This area has been saturated with a heavy supply of apartment developments over the past decade. As a result, demand levels have failed to keep up and the capital growth over the past 10 years has actually been a loss of about 10 per cent. 
On paper, Chermside looks like an area that's going backwards, at least for apartments. But anyone who lives there or nearby knows that some stunning apartments have been delivered recently and that the overall quality is moving up into a more expensive demographic. In addition, the continued evolution of Westfield shopping centre as an entertainment precinct and high-end fashion destination is attracting a more lucrative clientele. And on top of all that, new boutique beer bars and coffee shops are springing up throughout the neighbourhood, adding points of interest for locals. 
Looking forward, as the construction of apartments slows, it's possible that the demand will continue to grow, particularly for these more high-end products, and getting in now would represent a savvy move for an investor or owner occupier. 
Lists such as these can also present one plane of data, rather than a 3D picture and without local knowledge it's difficult to spot the outliers, or more unusual points. 
For example, Calamvale and Kallangur, both make the top 30 list, however, what this table doesn't reveal, is that both are very low density suburbs, characterised by enormous residential blocks filled with large, sprawling modern homes. Housing developments in these areas have done well as land has been affordable and the homes have been spacious – perfect for families. 
But Calamvale makes this list as a suburb that has performed well for units. This is not a suburb you would typically look to when buying a unit. Most people associate units with inner city living, but Calamvale is about 20kms from the CBD and in an area dominated by houses. 
The same can be said of Kallangur to the north of Brisbane. Large, spacious blocks in an area characterised by modern McMansions, many with elevated positions and good access to public transport. And, at almost 30kms from the CBD, this is not typical apartment territory. 
These are the things that need to be considered when looking at lists such as this one. They're great for stimulating conversation, but be aware that data can present a narrow picture and when you're buying property, nothing beats local knowledge.
Intuitive Finance – the smart choice
The world of banking and finance can be a pretty daunting one for both novice and sophisticated investors and since our establishment in 2002 we've focused on providing outstanding service and business standards.
This approach was vindicated when we were named Victoria's Best Finance Broker at the 2017 Better Business Awards.
So if you're considering investing in, or developing, property, why not contact Intuitive Finance's Brisbane mortgage brokers today to ensure you have the right information and expert support on your side no matter what stage of the property ownership journey you are on.
The information provided in this article is general in nature and does not constitute personal financial advice. The information has been prepared without taking into account your personal objectives, financial situation or needs. Before acting on any information you should consider the appropriateness of the information with regard to your objectives, financial situation and needs.

Latest posts by Andrew Mirams
(see all)