Buying and selling real estate doesn't need to be complicated but there are several legal hoops that need to be jumped through to ensure the transaction happens as smoothly as possible.
Across Australia, there are different rules and regulations which underpin the purchase or sale of property, and these can differ from State to State.
That's why it's vitally important to always use a qualified legal practitioner to assist you, whether you're a buyer or a seller.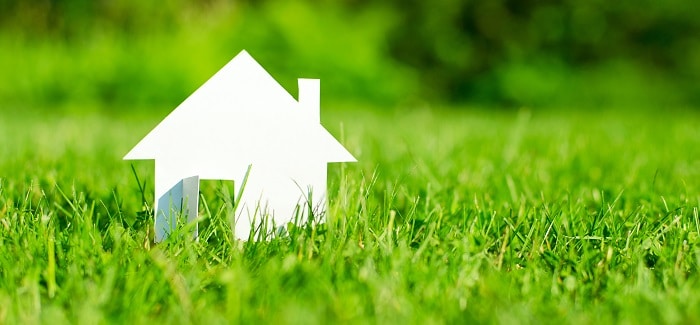 In this article, we're going to outline the ins and outs of what's called a Section 32 in Victoria, which is also known as a Vendor's Statement.
It's important to understand that the laws surrounding such a statement differ across the country so if you're buying interstate it's imperative that you are familiar with the relevant legislation or have access to professional advice.
In this instance, however, we'll keep our comments specific to Victoria to simplify the discussion.
What is a Section 32 Vendors Statement?
The Section 32 statement is an important part of any real estate transaction. It's a legal document given by the seller of a property to the interested buyer. The name is derived from Section 32 of the Sale of Land Act (1962) in Victoria.
This legislation requires a seller to provide specific information to a buyer about the property in question – before they sign the Contract of Sale. If they don't then the buyer may have the right to pull out of the contract.
This document will contain information that may not be readily obvious when a property is physically inspected. 
In essence, the Section 32 Sale of Land Act statement contains information about the property's title, including:
Statutory warnings to the purchaser
The vendor's details
Title details
Information regarding building permits issued in the past seven years
Particulars of any owner-builder warranty insurance
If the vendor is the owner-builder who completed building works there should be a written inspection report (which lists any defects) in the Section 32
Particulars of any mortgages or "charges" over the land (i.e. debts charged against the land)
Information regarding covenants, easements and any other restrictions on title (whether or not they appear on the title)
Planning information, particularly where zoning restricts land use
Information about outgoings payable by the owner of the property
Disclosure of any notices or orders issued by the authorities regarding fencing, road-widening, sewerage, etc.
If there is access to the property by road
Information on services connected to the property

A copy of the owners' corporation certificate (where applicable).
What is a vendor statement?
When you're doing your research into buying real estate in Victoria, you will come across the term 'vendor statement'.
A vendor statement is simply an umbrella term that covers all the information included in the Section 32.
Who prepares the Section 32 Vendor Statement?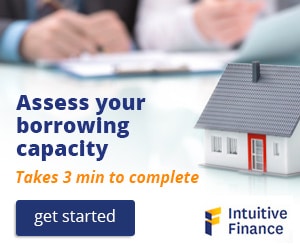 Given its importance to the success of a real estate transaction, a Section 32 should be completed by a lawyer or solicitor to ensure all of the correct information is included. While this is not stated in the
Sale of Land Act
legislation, the fact that it is a legal document means that a vendor must be given competent legal advice by a qualified lawyer or solicitor in order to understand the responsibilities associated with the preparation of a Section 32. The last thing any seller wants is for a buyer to walk away from a deal because of a simple mistake within the Section 32.
Buying and selling real estate often involves the biggest financial transaction of people's lives and that's why there is so much legislation surrounding the process. Most people only buy or sell property a few times in their lives, so they're unlikely to be completely across all of the laws which can, and do, change regularly.
It's important that vendors understand there are serious consequences if they don't disclose all the necessary information required in a Section 32 statement.
For example, a vendor who knowingly or recklessly provides false information, or fails to provide all the information required by Section 32 of the Sale of Land Act commits a criminal offence and can be fined. In addition, depending on the circumstances, the contract may be cancelled.
What am I looking for in this document?

The Section 32 statement includes all pertinent information about a property but, of course, each piece of intel can have different levels of importance to different people.
For example, if a buyer is considering developing the property, then information such as zoning or easements will be of more importance to them than to the purchaser who is buying it as a home or an investment.
Information to look for in a Section 32 Sale of Land Act document includes:
Copy of the title
The

title proves the vendor has the legal right to sell the property. It should also include any easements, covenants, subdivisions or restrictions on the property, which can be as subtle as an easement related to sewerage or water usage.

Outgoings


disclosure is regarding the financial outgoings associated with the property, which can include rates and/or body corporate or owners' corporation fees. All buyers should be fully aware of what regular costs they will be liable for as the new owner of the property.

Zoning
As

previously mentioned, zoning is important to enable the buyer to understand what can and can't be developed on the property. For example, the property may be zoned for medium-residential development, which may trigger the need to search surrounding properties for their potential future uses. If neighbouring properties are similarly zones, the new owner may soon have a construction site right next door. Buyers purchasing a residential property also need to ensure it is appropriately zoned for residential (as opposed to, say, commercial) so they can be confident the improvement and their intended use comply with the local town plan. The type of residential zoning, whether it's neighbourhood or general, should also be noted.

Council valuation


this isn't always included in a Section 32, buyers need to be aware that a council valuation may not necessarily reflect the property's market value. The council valuation uses a different formula than a standard valuation and can differ significantly from its true market value. Focusing too much on the council number, and trying to negotiate because of it, will generally not amount to much more than a useless exercise.

Building permits issued in the past seven years
Building

approvals will need to have been issued for properties with works completed recently, for example a new bathroom or kitchen. When this information is not included in the Section 32, it should raise questions about who completed the renovations and why building permits hadn't been obtained. If the vendor is an owner-builder who completed the works, there should be an inspection report, insurance (if the value of the work is over a set figure) and certain warrantees.
What is a Section 32 notice?
A Section 32 notice under the Sale of Land Act Victoria is simply a term that means the information included in the Section 32 document, or the vendor statement.
The Section 32 requirements are designed to include all important information from the seller (vendor) so that the buyer can make an informed purchasing decision. If it is later discovered that there is information missing from the Section 32, the vendor may be found in breach and face consequences. Equally, depending on the circumstances, the contract may be deemed void and the buyer able to extract themselves from the purchase. It is vital, therefore, that both the buyer and the seller understand the significance of the Section 32 requirements.
What is not included in a Section 32 document?
It is important to understand that the Section 32 doesn't necessarily cover every important piece of information about the prospective property purchase.
A Section 32 notice won't cover, for example, the condition of the structure and whether it complies with building regulations, or the accuracy of the measurements on the title.
These details must be checked by any prospective purchaser, ideally by engaging a qualified expert such as a building inspector.
Section 32 of the Sale of Land Act Victoria is designed to help prospective buyers by compelling vendors (sellers) to include all relevant information. However, no legislation is perfect and rarely, if ever, does a piece of legislation achieve a 100 per cent success rate. The old adage remains pertinent here: caveat emptor or, buyer beware.
It is important that first-time buyers understand that a Section 32 is an opportunity to see any information that may affect the decision to purchase. However, it is equally important to understand that relying on the Section 32 alone and not doing additional checks could result in some details being missed that could impact your purchasing decision.
Be diligent and be thorough when engaging in any property transaction.
Intuitive Finance – the smart choice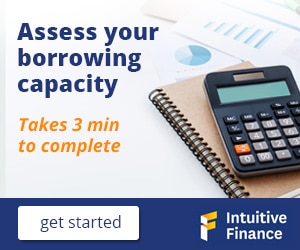 The world of home ownership and property investment can be complex but it's doesn't have to be difficult.
When you're involved in one of the biggest financial transactions of your life it makes sense that you have the right professionals on your side – and this is especially true when it comes to understanding the Section 32 vendor statement Victoria or the equivalent in other States and Territories.
Ensuring you have the right legal advice about the Section 32 from the outset will help to prevent any problems down the track.
The world of banking and finance can be a pretty daunting one for both novice and sophisticated investors and since our establishment in 2002 we've focused on providing outstanding service and business standards.
This approach was vindicated when we were named Victoria's favourite mortgage broker at the 2015 Investors Choice Awards.
Understanding the ins and outs of the Section 32 statement is paramount for anyone buying or selling property today. So why not contact Melbourne's Intuitive Finance today to ensure you have the right information and expert support on your side no matter what stage of the property ownership journey you are on?
Disclaimer:
The financial industry is a dynamic industry – continually evolving and changing. Whilst every effort has been made to ensure its accuracy, no guarantee is given that the information contained herein is currently correct. To the extent permitted by law, Intuitive Finance accepts no responsibility or liability for any loss or damage what so ever (including direct and indirect) to any person arising from the use or reliance on the information detailed here.

Latest posts by Andrew Mirams
(see all)