Back at the start of the pandemic, the federal government introduced the First Home Loan Deposit scheme, which proved wildly successful. The First Home Loan Deposit Scheme allows first time home buyers with as little as five per cent deposit to apply for a loan and escape the additional cost of Lender's Mortgage Insurance (LMI) which can add tens of thousands to the cost of the loan.
But the scheme was due to end 30 June 2021 which looked bad for first time buyers. The housing market's current nationwide boom looks reasonably entrenched for the time being. The downside is that rising house prices are pushing out first home buyers unable to save for the ever-increasing deposit market.
But again, the federal government has come to the rescue. As part of the big-spending, COVID-crushing budget, the Treasurer announced an extension to the FHLDS, declaring an additional 10,000 places would be available from 1 July 2021 to 30 June 2022. He also announced FHLDS (New Homes) which is the same scheme but for those wishing to buy new-build homes. 
So, while this is good news for first home buyers, respected analysts at Canstar have crunched the numbers and found that fewer than 45 per cent of those looking to buy their first home will actually be able to access the FHLDS. That's less than half of the group this measure is designed to assist.
So with this as our backdrop, what are the pluses and minuses of the FHLDS, and how can first-time buyers take advantage?
Pros and cons
Downsides include that with such a low deposit, it may end up costing the first-home buyer more than if they'd gone the traditional route and saved 20 per cent deposit. How much more? According to Canstar, based on a $400,000 borrowed over a 30-year loan at an average owner-occupier interest rate, the extra expense could be as much as $61,055. This is due to a longer term for the loan thanks to having a larger amount to pay off, potentially higher interest rate due to perceived risk, and additional costs from the lender. 
Another downside if you're buying an existing property is the eligibility criteria includes a property price cap. Higher for capital city properties and lower for regional properties, but if the current rate of price growth continues, those caps will force first home buyers to the outer fringes of the city.
Here's the upside. The FHLDS gets young buyers into their own home sooner. How much sooner? It could be as much as four years and four months sooner, based on a comparison of saving 20 per cent deposit for a $400,000 property on an average Australian wage. 
Also, if you're applying for the FHLDS you can also access the First Home Super Saver Scheme, giving added funds to your purchasing power. 
And the savings don't stop there – removing the lender's mortgage insurance, thanks to ScoMo going guarantor, eliminates LMI premiums of around $37,928. 
This is actual rolled-gold good news for those first home buyers anxious to get their own piece of Australia to call home.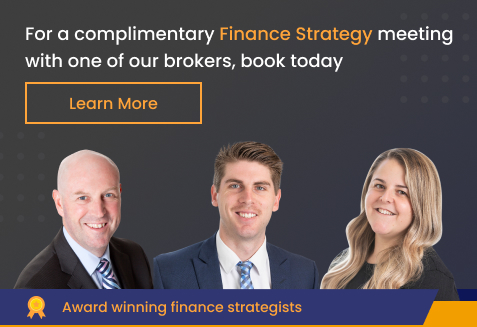 Family Home Guarantee
At the same time as announcing the extended FHLDS, and the FHLDS (New Homes) federal Treasurer Josh Frydenberg also announced a new program called the Family Home Guarantee – another way to help those who might normally struggle, get into a home sooner.
The Family Home Guarantee enables eligible single parents with dependants the opportunity to build a new home or purchase an existing home with a deposit of just two per cent, subject to the individual's ability to service a home loan.
From 1 July 2021, 10,000 Family Home Guarantees will be made available over four financial years.
The Family Home Guarantee is aimed at single parents with dependants, regardless of whether that single parent is a first home buyer or previous owner-occupier. Applicants must be Australian citizens, at least 18 years of age and have an annual taxable income of no more than $125,000.
Property as personal wealth
In 2015 the Australian property market was valued at around $3 trillion and last month it passed $8 trillion. Australians build wealth through property and there is nothing that we love to talk about more at the weekend barbecue. When to buy, when to sell, where to invest – it's our national pastime, or to be more precise, our national obsession. 
It's important that first home buyers have access to the market and are able to participate in personal wealth growth strategies such as owning real estate. It is the role of government to ensure measures that are designed to help actually deliver on the promise. For the most part, the FHLDS and other schemes are proving worthwhile.
The information provided in this article is general in nature and does not constitute personal financial advice. The information has been prepared without taking into account your personal objectives, financial situation or needs. Before acting on any information you should consider the appropriateness of the information with regard to your objectives, financial situation and needs.

Latest posts by Lachlan Mirams
(see all)