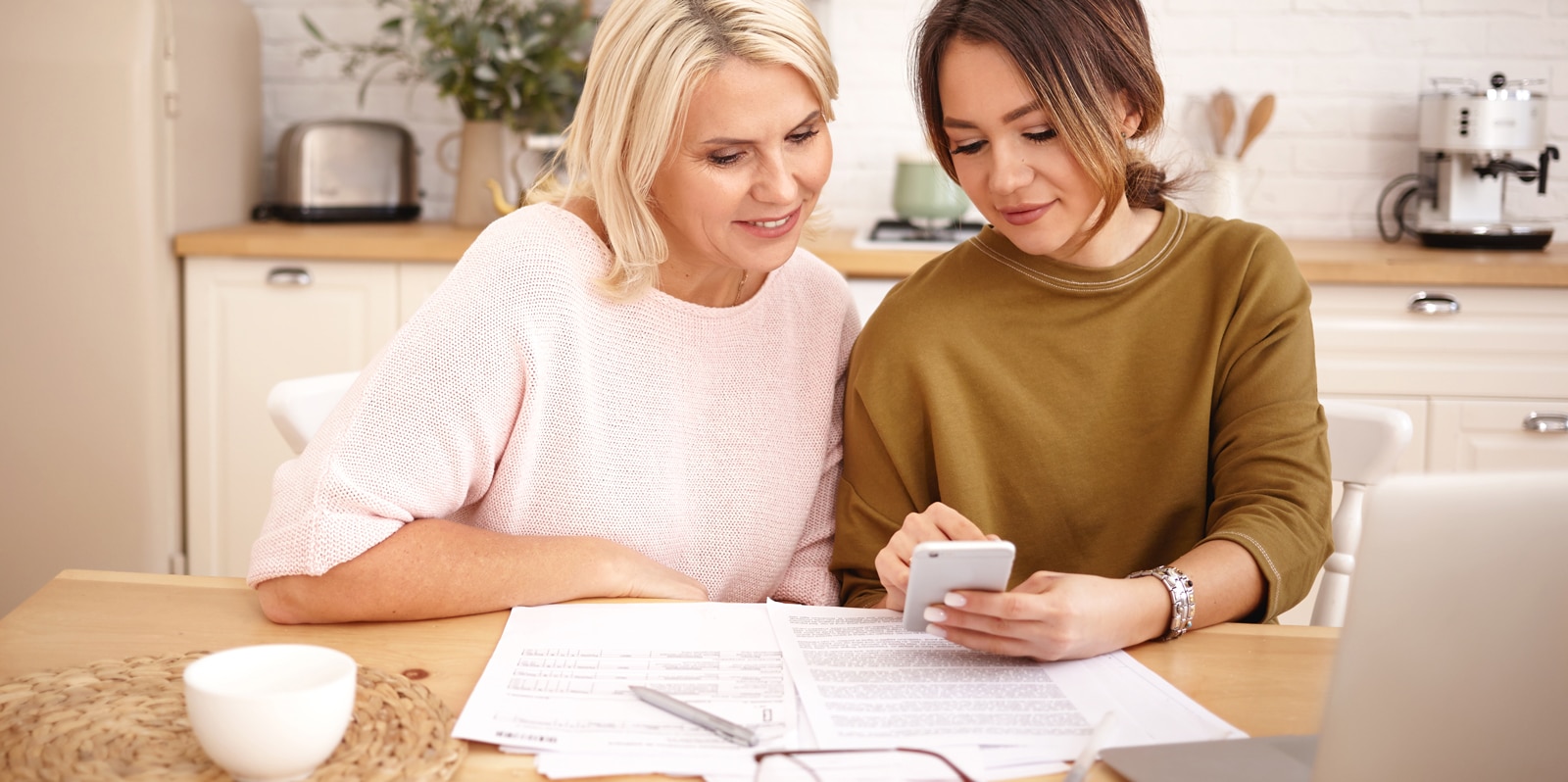 An unintended consequence of the housing market boom is the accumulation in personal wealth, with the Productivity Commission this week releasing a report that inheritances are rising dramatically.
In 2018 the average inheritance was about $125,000 but this is expected to multiply dramatically and by 2050, it's likely the average inheritance will be four times that, at around $1 million.
Whew! That's a decent inheritance for most people.
Inheritances are a common way for adult children to pay off their remaining mortgage and improve their financial situation for retirement. So, an inheritance can do a lot of good for the next generation.
Another factor driving the increase in rising inheritances is unspent superannuation and lower fertility rates.
Essentially, we've spent the past few decades focused on building our personal wealth through our superannuation and having fewer kids while we work on our careers. The end result is about $1 million in combined assets (the house) and superannuation that will get passed down to our children.
Introducing the Bank of Mum and Dad
These rapidly skyrocketing house prices have had the twin impacts of building wealth for those already in the property market, and, pricing newcomers and the younger generation out of the market.
Property wealth is becoming more concentrated in older hands, while younger Australians who are still trying to get their foot on the property ladder are having to increasingly find more creative ways to get started.
This means that the Bank of Mum and Dad is likely to become a much more frequently tapped lender, and also, will be writing larger loans. Dare I say even the Bank of Grandma and Grandad can come to the rescue in this instance.
The Bank of Mum and Dad is not new, however, it might be time to reframe the way we think about this resource.
The Productivity Commission report identified that in many cases, older Australians were living below their means, not leveraging the equity in their property, because they were doing "precautionary saving", that is, saving for potential medical costs (nursing home or in-home support visits, critical-care costs such as in-home oxygen tanks, specialised beds, etc etc) that didn't end up getting spent. (Another important reason to look after your health).
Crucially, the Productivity Commission said that the inheritances being passed on after death (rather than gifts being passed on while alive) weren't materially changing the recipients lives.
"By the time people receive inheritances, they'll usually be well into middle age — about 50 years old on average. This limits the impact inheritances have on opening up lifetime choices and opportunities about career and family." – Guardian Australia
Knowledge Hub Updates
Join 12,400 readers who already receive it.
When can a gift do the most good?
Taking all the conclusions from the Productivity Commission report and perhaps turning our minds to how we can have a greater impact for our children, which is something my wife and I are doing now, we can perhaps think about that money being passed down earlier. This is the plan for our own children. A forward-inheritance, if you will.
There are a range of options when considering a forward inheritance and a chat to a financial planner will help identify the best option for you, taking into consideration the tax implications for both the gifter and the recipient.
But there are safe ways that parents and grandparents can assist their kids, that will safeguard the wealth and ensure it isn't squandered. One example is by providing a limited equity guarantee rather than giving a cash gift. In fact, in my view it is better to give an equity loan than cash as otherwise it may act as a disincentive for children to work for their home loan, and just expect a handout from their parents.
And just as talk of this transfer of wealth, that will accelerate over the coming years, so does then the tax discussion and how our greedy politicians can tax this wealth transfer and try to move some of the wealth back into tax coffers to cover the extraordinary spending binge all governments have been on to protect us through Covid.
Watch this space and which party try to attempt this in the future – political bravery or political suicide – only time will tell but the attempts to remove negative gearing etc. have proven most unpopular in past attempts.
Over the past 12 months we've seen many of our own clients lean on their parents for a assistance, say another $100,000, up to $300,000 or so, to help them get the property they wanted.  And these clients haven't necessarily been young 20-somethings buying their first principal place of residence.
Rather, some have been in their 30's & 40s and racing to add a property to the portfolio. It's been a major contributor to helping them get that property that ticks all the boxes and has made a significant change to their personal wealth accumulation successes.
My wife and I are planning now for how we will pass down our wealth for our children so that it does the maximum amount of good for them, opening doors for them that would otherwise have been closed.
Property is one such great way to do this and will be a way to better ensure your children will have that wealth to set them up for retirement.
Intuitive Finance – the smart choice
The world of banking and finance can be a pretty daunting one for both novice and sophisticated investors and since our establishment in 2002 we've focused on providing outstanding service and business standards.
This approach was vindicated when we were named Victoria's Best Finance Broker at the 2017 Better Business Awards.
So if you're considering investing in, or developing, property, why not contact Intuitive Finance's mortgage brokers today to ensure you have the right information and expert support on your side no matter what stage of the property ownership journey you are on.

The information provided in this article is general in nature and does not constitute personal financial advice. The information has been prepared without taking into account your personal objectives, financial situation or needs. Before acting on any information you should consider the appropriateness of the information with regard to your objectives, financial situation and needs.

Latest posts by Andrew Mirams
(see all)