A fundamental equation in the property game is that a rising population can deliver excellent property price growth – and this has certainly been the historical case for Brisbane.
One of the best measures of Brisbane's relative success compared to other Australian population centres is Net Interstate Migrate (NIM). This ABS statistic is a measure of how many of our national population are moving from one state to another.
Long-time Brisbane residents will remember the 2002 and 2003 real estate booms where some areas saw property prices rise 20 to 30 per cent. This was accompanied by an annual NIM number of 35,000 new residents (mostly from NSW and Victoria).
And history is starting to repeat. After languishing with a NIM of around 6000 during the 2010 financial year, Queensland is once again riding a wave of population popularity.
The sunshine state achieved a net gain of more than 7200 people from interstate in September quarter 2020 alone, while NSW faced a net loss. That Queensland quarterly result equals an annual increase in population of close to 29,000.
I do note that while this recent surge is evidence of an acceleration, the Queensland population boom really started to take off in mid-2016, but growth rates have sharply accelerated over the past five years.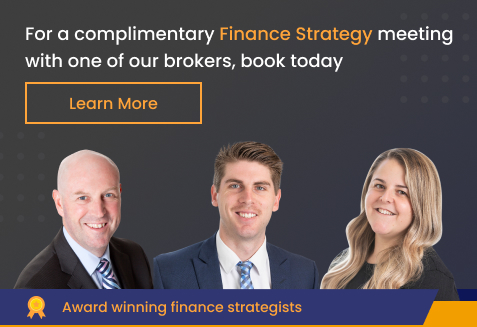 Of course, more residents mean more challenges. New Queenslanders want employment opportunities and a great lifestyle, so the pressure is on to ensure local infrastructure is keeping up. Fortunately, an array of big-spending projects is underway to support these needs, and here's a selection of the biggest.
Transport
Traffic is the first and most painful symptom of a population boom. As the southeast corner evolves, possibly becoming one day what futurist and demographer Bernard Salt calls one 'super metropolis' the local, state and federal governments have launched congestion-busting projects that will deliver jobs and, hopefully, a reduction in lengthy commute times. 
Brisbane Metro: A $1.2 billion partnership between local and federal governments, the Brisbane Metro project promises to be a 'city-shaping' project that will transform the way we get around. The electric vehicles will connect the suburbs with the city and operate from dedicated stations, running 24 hours on weekends, and coming so frequently that it won't need timetables. Just turn up and go. The project has created 2600 jobs through the design and construction phases and is due for completion in 2023.  
Cross River Rail: This transformative project has created more than 2300 jobs so far and counting. When completed in 2024 this public transport project will be 10 kilometres of rail line from Dutton Park to Bowen Hills, including almost six kilometres of tunnelling under the Brisbane River and the CBD. Construction is visible, with new underground stations being built at Boggo Road, Woollongabba, Albert Street and Roma Street. Like the Brisbane Metro, this will be a high-frequency service that offers 'turn up and go' capabilities. Its design and route are, hopefully, going to unlock the bottleneck that occurs every commute as thousands of workers try to cross the river to get into the CBD by limited access points. 
Moreton Connector: This is three-level government project, with 80 per cent of funds being kicked in by the federal government, and the state and Moreton Bay Regional Council making up the remainder. The venture is designed to solve a pain point for residents in Brisbane's northern suburbs. The Gateway Motorway, Bruce Highway and Gympie Road carry about 310,000 vehicles a day, making it one of the busiest sections of road in the state. The new arterial road will link Dohles Rocks Road at Murrumba Downs to Anzac Avenue in Mango Hill. A new interchange will smooth out the traffic flow and ease congestion. This is part of a bigger suite of projects to the tune of about $2.1 billion. 
Bruce Highway upgrade: Long-despairing commuters between the Sunshine Coast and Brisbane have consistently bemoaned the car park that is the Bruce Highway, frustrated by commute times that are double or triple what they should be for such a short journey. The Bruce Highway is finally being upgraded with an almost $1 billion spend from the federal and state governments, transforming the Bruce into a six-lane highway between Caloundra Road and the Sunshine Motorway. Long-distance traffic will be separated from local traffic, allowing the highway to function as a high-speed, high-volume corridor. The new diverging diamond interchange replacing the Caloundra interchange is an innovative way to manage traffic flow. 
Entertainment: 
There's more to life than driving to work and so it is with infrastructure projects that are designed to help Brisbane residents enjoy themselves. Here are the three primary projects supporting arts and entertainment in the river city. 
Queens Wharf: Easily the biggest project happening in Brisbane, the $3.6 billion (with a 'b') Queen's Wharf project takes up a significant slice of the north bank of the Brisbane River. Delivering an estimated 2000 jobs during construction and 8000 jobs once operational, this is a recession-fighting vision of confidence in the future. The first stage is scheduled to open in 2022, including three hotels, many of the 50 restaurants and the eye-catching Sky Deck, which offers 360-degree views to visitors. The project is due for completion in 2024, although there are provisions for additional towers to be built beyond 2024, economic climate permitting. 
New Performing Arts Venue: In May 2018, the Queensland Government committed $125 million over four years to a new 1500 seat theatre beside the QPAC venue. Works have begun on the site and are due for completion in late 2022. 
Brisbane Live: At last! A Maddison Square Garden-style entertainment venue in the heart of Brisbane! Very inspiring. Unfortunately, this one is still on the drawing board. The Queensland Government Audit Office has delivered a report that declares the economic uplift sketched out in the business case is a little, well, sketchy.  However, with an Olympic Games bid on the horizon and a requirement to build new infrastructure there's a possibility that this may yet find favour with the bean counters. 
This sample demonstrates why Brisbane is considered one of the hottest property prospects in the nation right now. There's an obvious will to 'go big' in Queensland, and history shows among the most substantial winners of this concerted effort will be Brisbane property owners. 
The information provided in this article is general in nature and does not constitute personal financial advice. The information has been prepared without taking into account your personal objectives, financial situation or needs. Before acting on any information you should consider the appropriateness of the information with regard to your objectives, financial situation and needs.

Latest posts by Andrew Mirams
(see all)