One of the key advantages to buying in Brisbane, compared with Sydney and Melbourne, is affordability.
It wasn't that long ago that a house, 10 kilometres from the CBD, could still be found for $450,000. Compare that with Sydney, where median prices on the cusp of the middle ring, just 10 kilometres out from the CBD, hit seven figures a few years ago. 
Brisbane's value is evident and has been luring young buyers from southern markets who want more land and more house – more bang for their buck – for many years. It's no secret that block sizes are larger and homes are generally bigger than those in Sydney or Melbourne.
But with all this affordability, not to mention space for days, has the humble townhouse been overlooked? Do Brisbane residents turn their noses up at this attached dwelling, preferring to splash the cash and live large, or at least, larger?
For many Brisbane residents, the townhouse is a controversial option.
Council restrictions
In 2020 Brisbane City Council bowed to pressure from the community and took steps to restrict townhouse and apartment developments in some parts of the city, typically character suburbs where low-density housing dominates. 
Lord Mayor Adrian Schrinner said the move would protect the Brisbane back yard. 
"It is my belief that low density should be low density and that is exactly what we are putting forward," he told Urban Developer. 
However, the State Government voiced strong concerns about the ban and only approved the Council's decision when given assurances housing diversity in Brisbane would be protected, with a wide range of housing options including affordable choices, were still made available to home buyers. 
Peak bodies such as the Property Council of Australia opposed the restriction, pointing out that the limits on high-density housing would force urban sprawl and drive up housing costs.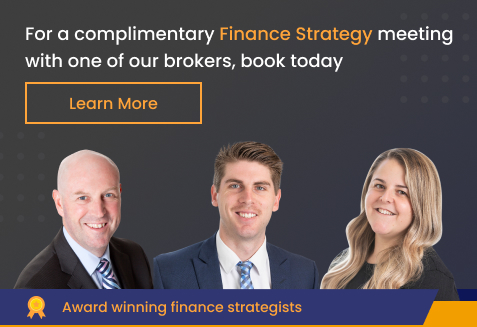 Townhouse growth
However, elsewhere in Brisbane, townhouse developments are meeting with strong buyer demand. 
Many buyers, especially younger buyers, recognise that the townhouse offers an affordable, convenient option for first-home buyers who are looking for a modern property that is low-maintenance and well-located. 
With its smaller footprint and contemporary design, a townhouse offers more affordable ongoing costs. Insulation means heating and cooling costs are lower than most home designs. 
In 2011, the ABS reported that 8.5 per cent of Greater Brisbane's residents lived in a semi-detached, row or terrace house, or townhouse. That number climbed to 10 per cent in 2016. 
Townhouses are becoming more popular, especially with younger buyers, particularly given most are infill developments built close to public transport, employment or schools and hospitals, as well as other convenience and lifestyle facilities.
Townhouse vs Apartment
For many, the townhouse is the perfect compromise between a house and an apartment. With an apartment, there can be issues with such high-density living, not to mention the lack of privately owned outdoor space. A townhouse offers a small space – usually a courtyard or small piece of lawn – that doesn't require much (if any) upkeep. Compare this with an apartment that may, at best, offer a small balcony. For those who have grown up with the space of a freestanding house, the jump to an apartment may be a bridge too far. 
Apartment living also includes shared walls, shared ceilings and floors, with neighbours very close by. A townhouse is just one shared wall.
Both apartments and townhouses will generally be on a strata title, so there will be some body corporate-type affairs that you will need to be involved in.
When it comes to pet ownership, generally the townhouse bylaws are more relaxed and you'll usually have more success bringing a pet into a townhouse than into an apartment. There have been some legislation changes proposed in Queensland parliament that may result in pet-bans in apartments being a thing of the past, but it's unlikely that the control over size of the pet will change. Generally speaking, body corporates can dictate the size of the pet being brought into the apartment. This is more rare, virtually unheard of, with townhouses.
Townhouses of the future
As the Brisbane townhouse market becomes more mature and sophisticated, we should expected to see an evolution of design that will lead to clever ways of building, fitting even more space and functionality into a smaller footprint. 
If you are considering a townhouse as your first purchase, take a look at some of the creative new designs that architects are delivering. It could be that your dream home is, in fact, a dream townhouse.
The information provided in this article is general in nature and does not constitute personal financial advice. The information has been prepared without taking into account your personal objectives, financial situation or needs. Before acting on any information you should consider the appropriateness of the information with regard to your objectives, financial situation and needs.

Latest posts by Andrew Mirams
(see all)