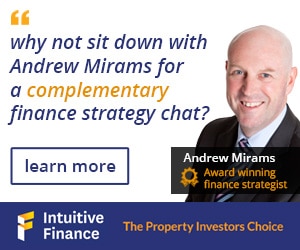 Queensland's capital city is evolving every year, with big infrastructure projects changing the way its residents work and play.
The Brisbane property market is also on the radar of homebuyers and investors across the country because, well, it's much more affordable than Sydney and Melbourne.
In fact, recent research found that 43 per cent of property investors are looking to buy in Brisbane over next 12 months – ahead of Melbourne (32 per cent) and Sydney (7.8 per cent).
When it comes down to, it with a median house price of around $500,000 in Greater Brisbane, what's not to love about the Sunshine State's capital city?
And with these more palatable property prices, finance can often be obtained more easily because of the lower deposits needed to buy into the Brisbane market.
Are there sunny times ahead for Queensland's housing market?

With strong property price growth recorded in Sydney, and now in Melbourne, it's hard to ignore the widening affordability gap between those cities and Brisbane.
In Sydney, according to the HIA, it technically takes two full-time incomes to service a home loan, in Brisbane you just need one – and it's a little over 30 per cent of one average Queensland salary at that.
What's more, the gross rental yields in Brisbane have long been superior to southern capital cities given its more affordable property prices.
In Sydney, new investors would probably struggle to achieve a yield of 2 to 3 per cent, whereas in Brisbane yields of 4 to 6 per cent are relatively common.
Sure, the capital growth hasn't been spectacular, but Brisbane's slow and steady results show a sustainable marketplace, rather than one that hits highs and retreats back into its shell for a few years.
The house prices in Brisbane are not only attractive to investors but frustrating for first homebuyers from Sydney, who are struggling to get a foot-hold in that market.
For them, the question becomes should they buy a one-bedroom unit a long way from anywhere groovy for $700,000 or move north to buy a house for the same price some five kilometres from the Brisbane CBD?
Those numbers are likely to become more and more attractive in the months ahead and the historical interstate migrant push into Queensland will continue to strengthen.
Brisbane investors are looking towards a 'high-rise future' and lower apartment prices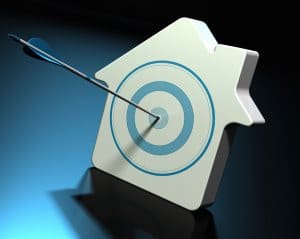 An interesting statistic is that Sydney started building more units than houses a while ago now, but Melbourne and Brisbane only did so in recent years.
Of course, the construction boom of recent years in our three major capital cities has resulted in an oversupply of new units, but strong population growth will take care of that in the years ahead.
Compared to the inner suburbs of Sydney and Melbourne, Brisbane's property landscape has until recently been low-rise – but the reality is that unit living will be a big part of its future.
More affordable prices will enable first homebuyers to invest in a unit within cooee of the city, and will attract investors, too, because of the higher yields on offer.
When it comes down to it, Brisbane must plan for its growing population, which is forecast to be about four million people by 2030.
While there may be more land available in Brisbane than in Sydney, high inner-city land values means that the most affordable option – as well as the one which will reduce traffic congestion – is to build up and not out.
And more and more people, young and old, are opting for a life that doesn't involve mowing a lawn, but does involve walking to their favourite cafe or restaurant.
Getting the best advice to secure your investment loan today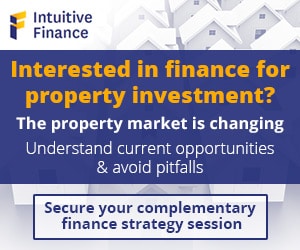 The Brisbane property market appears to be finally enjoying its time in the sun.
House prices in Brisbane are affordable, which means the finance equation becomes a reality rather than an uphill battle with reluctant lenders.
The world of banking and finance can be a pretty daunting one for both novice and sophisticated investors and since our establishment in 2002 we've focused on providing outstanding service and business standards.
This approach has been vindicated many times by our multi award-winning approach.
So, if you'd like to understand more about the Brisbane property market, why not contact Intuitive Finance today to ensure you have the right information and expert support on your side from the very beginning.
If you'd like an expert to teach you more about Brisbane real estate or if you have any other questions, please just contact us directly and we'll be in touch.
The information provided in this article is general in nature and does not constitute personal financial advice. The information has been prepared without taking into account your personal objectives, financial situation or needs. Before acting on any information you should consider the appropriateness of the information with regard to your objectives, financial situation and needs.

Latest posts by Andrew Mirams
(see all)