What to look for in the contract of sale – state by state
Buying real estate involves the legal transfer of property from one person to another.
That transaction is managed by a Contract of Sale, which can differ in some ways from state to state in Australia, especially around vendor disclosure requirements.
For many buyers, their personal experience with the law may be limited, which means that contracts of sale can seem confusing in the beginning.
Of course, we always recommend the use of a qualified legal practitioner to assist in the process, but it's also always a good idea for buyers and sellers to have a reasonable understanding of contracts of sale as well.
In this article, we'll highlight the general terms of a Contract of Sale for real property as well as discuss the key distances in each state or territory across Australia when it comes to vendor disclosure.
What is a Contract of Sale?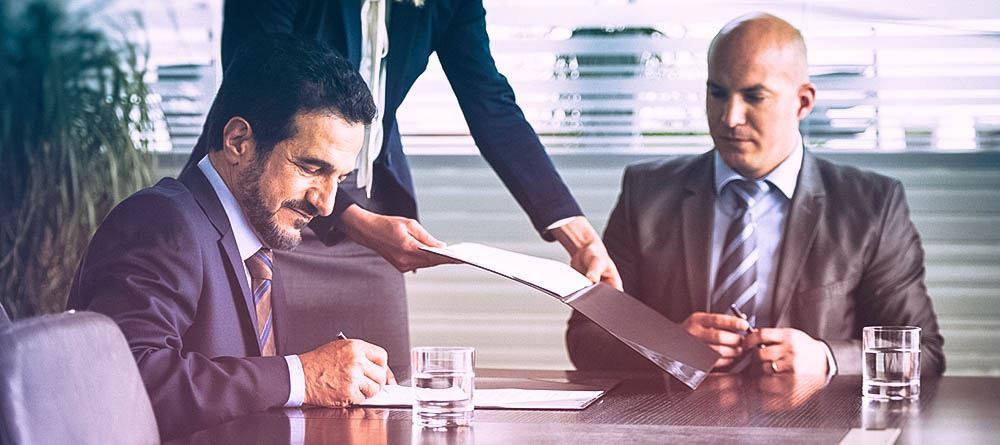 The conveyancing process –  which is the transfer of the legal title of a real property from one party to another – and must be completed in order for a real estate transaction to be completed.
One of the most important of these documents is the Contract of Sale, which sets out the terms and conditions agreed upon between the buyer and seller in a clear and concise manner.
There are a number of details that are included in a standard Contract of Sale, which generally include the following:
Conditions of the sale, such as financing information or additional building and pest inspections and the dates that these must be completed.
The contract date.
The names of the vendor and purchaser.
The property's address.
The amount of deposit that must be paid and the date that it must be paid.
The sale price of the property.
The date of theproperty settlement.
Whether the property will be available as a vacant possession or if it is subject to a lease.
Any fixtures or fittings that are included in the sale.
As we mentioned previously, there are differences in contracts of sale depending on which state or territory the property is located, and these are predominantly around what and when information needs to be legally disclosed and by whom. We'll outline these in the following sections.
In Victoria…
One of the key differences in Victoria, is that a Contract of Sale must include a compulsory vendor statement, which is called a Section 32 statement.
The Section 32 statement is an important part of any real estate transaction.      It's a legal document given by the seller of a property to the interested buyer.The name is derived from Section 32 of the Sale of Land Act in Victoria.
This legislation requires a seller to provide specific information to a buyer about the property in question – before they sign the Contract of Sale. If they don't then the buyer may have the right to pull out of the Contract.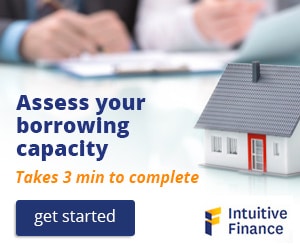 Information included in this document will include:
Any mortgages or debts charged against the land
Planning information
Disclosure of services connected to the property
Any registered building work that has been carried out in the past 10 years, which will be covered under warranty for a decade, even if the property has changed hands multiple times.
In New South Wales…
When buying or selling real estate in New South Wales, the Contract of Sale must come with what's called a Schedule 1 Prescribed Documents.
These documents are prepared by the vendor's conveyancer/solicitor to inform the potential buyer of relevant information about the property.
This document will include:
Section 149 (2) Certificate – (Council zoning of land residential or commercial, etc.)
Service Drainage Diagram – (Location of services)
Title & Title notations – (Owners and restrictions on land use)
Plan or Deposit or Strata Plan – (Location of Lot)
NSW Fair Trading also recommends that buyers carry out an independent pre-purchase inspection report.
Sometimes referred to as a "standard property report", a pre–purchase property inspection report is a written account of the property's condition. It will include any significant building defects or problems such as rising damp, movement in the walls (cracking), safety hazards or a faulty roof. It is usually carried out before you exchange sale contracts so you can identify problems which, if left unchecked, could prove costly to repair.
Buyers also should consider having a pest inspection carried out on the property.
In South Australia…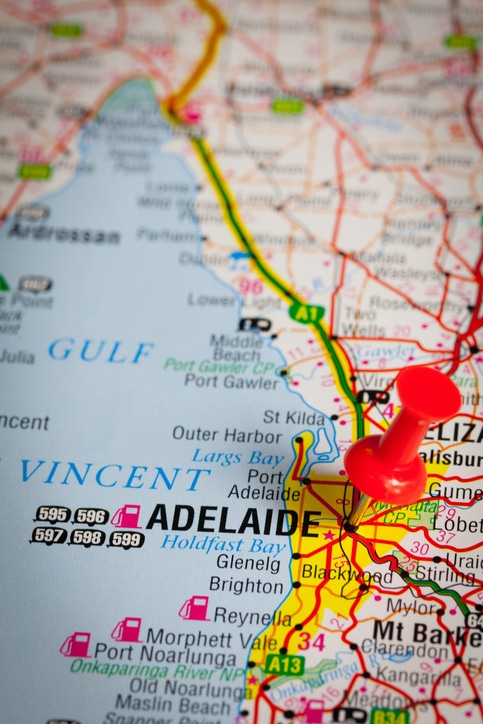 In South Australia, there are different disclosure requirements, which are regulated via the use of a Form 1.
When a vendor has hired a real estate agent, it is the agent's responsibility to prepare the Form 1 and to make all the enquiries necessary to do so accurately, however, a vendor needs to ensure they provide their agent with correct information so that the Form 1 is accurate.
When the Contract of Sale has already been signed, the Form 1 needs to be provided to the buyer at least 10 clear days prior to the settlement date.
If the Form 1 is not served on the purchaser, or the one served is inaccurate in some way, then the purchaser will have the right to rescind the contract at any time up until settlement.
It's also important to note that cooling off rights do not begin until a legally binding Form 1 has been given to the buyer (after contract signing). If the Form 1 is provided before the contract is signed, cooling off begins on the contract date.
The Form 1 must be available to buyers before the auction date if a property is being sold at auction.
A Form 1 generally covers similar information to NSW's Schedule 1 Prescribed Documents, so an independent inspection report is also recommended.
In Australian Capital Territory…
The vendor disclosure requirements are different again in the Australian Capital Territory.
In the ACT, vendors are required to provide documents prior to sale which can include an assessment of the physical condition of the property, an asbestos assessment report, and any restrictions to development on the land, an energy efficiency rating statement, and a pest inspection report.
In Queensland, Tasmania, Western Australian and Northern Territory…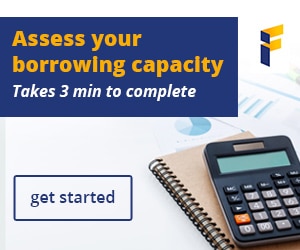 In the remaining states and territories, there isn't a legal vendor disclosure requirement involved in a Contract of Sale, however it is important to understand that any material facts about a property are legally required to be disclosed by the seller.
Material facts include anything that the seller knows about a property which may impact a buyer's desire to buy the property – that is, if the seller knows the property has had significant termite damage or it is a property stigmatised by an unsavoury event such as a suicide or a murder.
Queensland – Bodies corporate should provide relevant information for townhouses, apartments and units. Again, the Queensland Office of Fair Trading advises buyers to carry out independent inspections especially building and pest reports given the prevalence of termites. A Contract of Sale must have a warning statement in it. This statement must appear directly above the place where the buyer signs the contract.
Tasmania – Vendor disclosure legislation was axed in 2012.
Northern Territory – Likewise, the vendor disclosure legislation was axed in 2012.
Western Australia – Sellers aren't required to provide a disclosure statement to any prospective buyers, but should prepare a seller's disclosure statement for their agent. The statement covers the seller's knowledge about many important areas affecting the use and value of their property. Buyers should always look to cross-check information with the title, council and your conveyancer or solicitor. 
Intuitive Finance – the smart choice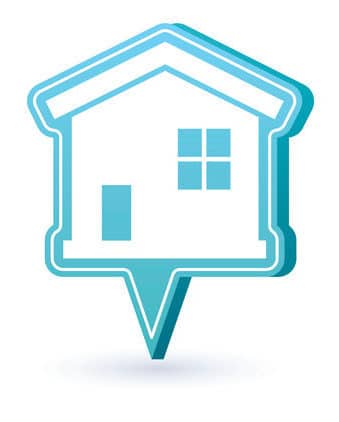 More and more homebuyers and investors are considering buying interstate because of affordability considerations.
However, while it is a sound investment strategy to consider "borderless" investing, it's important to understand that every state and territory has its own legislation that regulates the sale of real estate and therefore they each have a different Contract of Sale.
And that is where Intuitive Finance can help as we have clients across Australia and can assist with understanding the various requirements when it comes to contracts of sale and disclosure regimes.
The world of banking and finance can be a pretty daunting one for both novice and sophisticated investors and since our establishment in 2002 we've focused on providing outstanding service and business standards.
This approach was vindicated when we were named Victoria's favourite mortgage broker at the 2015 Investors Choice Awards.
So, if you're considering investing interstate, why not contact Melbourne-based Intuitive Finance today to ensure you have the right information and expert support on your side.
✕
Discuss your specific needs & formulate the right strategy for you. Get in touch to organise your complimentary 60min session today!
Disclaimer:
The information provided in this article is general in nature and does not constitute personal financial advice. The information has been prepared without taking into account your personal objectives, financial situation or needs. Before acting on any information you should consider the appropriateness of the information with regard to your objectives, financial situation and needs.

Andrew Mirams is the Managing Director of Intuitive Finance and is a highly qualified mortgage advisor who holds dual diplomas in Financial Planning (Financial Services) and Banking and Finance (Mortgage Broking). Andrew's expertise covers all aspects of lending for a diverse range of applications – from first home buyer loans or property upgrader loans, property investor loans, expatriates and loans for self-employed. With almost 30 years of experience, Andrew has been acknowledged by the mortgage industry as one of its best performers with multiple awards including regularly featuring in both the top 100 mortgage brokers list and Top 50 Elite business writers. Andrew was voted Victoria's favourite Mortgage Broker at the 2015 Investors Choice Awards, and won again for the same category at the 2017 Better Business Awards. The team at Intuitive Finance has also figured prominently by winning the 2016 "Best Independent Office (<5 brokers)" and "Best customer Service" Awards, and more recently at the 2017 MFAA National Awards, they also took out the "Best Customer Service" Award, a recognition which speaks for itself! Visit Intuitive Finance for more information.

Latest posts by Andrew Mirams (see all)