Getting a home loan is a big step and it's natural to want this process to go smoothly and with as little stress as possible.
This is how it should be, but I talk to many young people, especially young women, who find it incredibly daunting to get started. In fact, they mostly say that they don't know where to start, and so they don't start at all.
Qualifying for a loan is a more rigorous process than it was some decades back when a good word from the local branch manager was often enough to get an approval.
Nowadays regulatory oversight and application of stringent guidelines means you must do all you can to help get your request for funds over the line.
With that in mind, there are some simple steps you can do right now that will improve your chances of success. By knowing what lending institution value most highly in a customer, you can demonstrate those qualities that help them say, 'yes' to a loan application.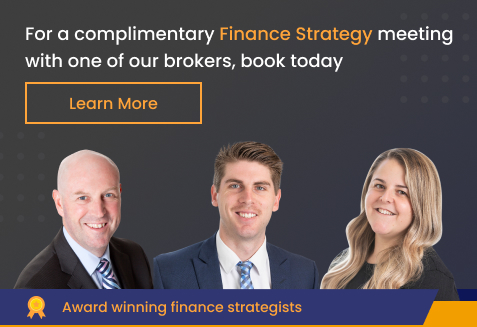 So for anyone who's thinking of starting the process, hopefully these tips will give you some clarity as to what you will require.
Regular savings
First and foremost, the bank would like to know that you are a responsible customer who has good money management skills. The best way to demonstrate that you are disciplined with your money is to show a regular savings record. This can be challenging for younger, first-home buyers because this period coincides with a time in your life when you want to be out and about enjoying yourself. They might be tempted to spend up on conspicuous consumer items such as a car, clothes and trips away with friends. But if you're serious about being a good prospect for a lending institution then it's important to be able to demonstrate that you have a saving discipline. Make sure you are setting aside a portion of your income each payday for saving and investing.
Spending habits
Closely tied to savings habits is spending habits. Wasteful or profligate spending habits are frowned upon by lenders. Tighten your spending and remember that a prospective lender may go over your bank statements with a fine-tooth comb, so there is no hiding any sneaky purchases.
Both spending and saving habits are foundational to establishing a personal budget. By closely tracking your income and outgoings each month, a picture forms on where you can cut costs – particularly in discretionary spending. Establishing and sticking to a budget is not just good for maintaining your financial sanity, it's also a sign to lenders that you are on top of your financials.
One of the best budgeting tools I've seen is Government's moneysmart budgeting tool that you can find here: https://moneysmart.gov.au/budgeting/budget-planner 
At the end of the day, I'm not saying don't enjoy yourself, I'm just saying "make sure the balance is right".
Establish a good credit rating
This is key and should form an important part of your strategy. It's so crucial that we recently dedicated an entire blog to improving your credit rating that you can see here: How to improve your credit score.
It's easy to think that if you have a bad credit rating or have had issues with unpaid bills in the past, that all is lost and you'll never make a good candidate for a home loan, but that's not the case in reality. Banks don't expect pristine financial backgrounds before they consider lending to you. If you can demonstrate consistent evidence of responsible behaviour, this helps mitigate those long-ago indiscretions and convince the lenders that you are a solid candidate.
Eliminate unused credit
Many people have a credit card account that might only be occasionally used. Some even have credit cards that sit idle for years. They justify keeping them 'in case of an emergency'. If this is you, eliminate those credit cards. All they do is detract from your chances of gaining a loan approval. In their calculation of serviceability and debts, a lender will assume that all credit cards are maxed out (because even if they're not at the moment, they could be) and this will naturally affect your prospects as a viable borrower.
Do your homework
Research is your friend when seeking to borrow.
Look at all the lenders in the market and understand how they assess their loans (a good mortgage broker is vital for this). There are lenders who will be more likely to green light your application than others, particularly if you're a first-home buyer. Talk to a mortgage broker about which lender best suits your needs.
Safety net
If you have someone who can act as a guarantor for you, this could be a good way to show the bank you have fallback help in servicing and/or securing the loan.
Some lending institutions have the facility for partial guarantor, so you're not risking Mum and Dad's primary residence, but, again, as with the previous step, do your homework. Using a guarantor would only be advised if your application appears to bring some risk with it. Before you approach family and friends, take steps to reduce your personal risk factors. Build up your deposit, spend another six months establishing a disciplined savings record, address any inaccuracies in your credit report, cancel as many credit cards (all of them!) you can and make sure your financial history is as pristine as you can make it.
Getting a home loan is a big step and one that requires preparation, planning and a disciplined approach. It's worthwhile spending the months prior to applying getting your financial house in order with these simple steps. 
The information provided in this article is general in nature and does not constitute personal financial advice. The information has been prepared without taking into account your personal objectives, financial situation or needs. Before acting on any information you should consider the appropriateness of the information with regard to your objectives, financial situation and needs.

Latest posts by Alexandra Pappas
(see all)