Your credit score is an important indicator that lenders use to gauge reliability and risk when assessing a loan application. A good credit score, therefore, is an important tool that will help your chances for success.
If you've accessed your credit score and got a bit of a nasty shock, don't worry too much, there are some remedial actions you can take to help improve matters.
No quick fix
Firstly, it's important to understand that there is no quick fix for a credit score improvement and if anyone promises you a fast remedy, be suspicious.
Your credit report keeps a rolling 24 months of payment history so if you start paying every bill on time today, it will take two years before you have a virtually spotless record (provided all other factors are equally spotless). That doesn't mean you have to wait two years until you see an improved credit score. Improvements will develop sooner than that, although how quickly will depend on agency to agency. 
There are three reporting agencies in Australia – Equifax, Experian Australia, and Illion (formerly Dun & Bradstreet). You can contact any of them for your free credit report once a year but be aware they may then try to market additional services to you.
Correct the record
Probably one of the most important (and quickest) ways to make an improvement to your credit score is to read your credit report carefully and make sure you correct any errors. From time to time, credit reporting agencies have been known to contain erroneous data, so make sure that the person in the report is you and that everything contained in the report is 100 per cent accurate.
In this day and age, as identify fraud and online theft become more commonplace, errors in credit history can. Occur more easily. It is really important you are vigilant and check your credit report every year, following up on any mistakes with the reporting agency and ensuring the record is accurate.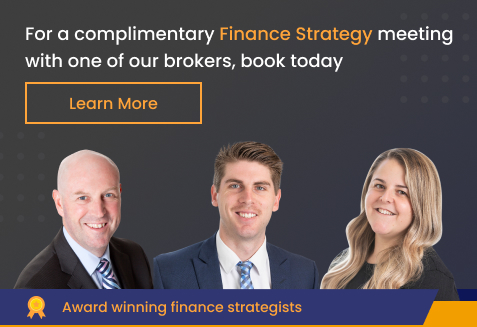 Start today
The best way to improve your credit score is by making a start straight away. The sooner you begin, the sooner those regular, on-time payments start working in your favour and improving your score.
If you have credit cards, you need to make your repayments on time every month. The way you manage your credit is a significant factor in your credit score, so make sure you get that up to par ASAP. If you're behind or delinquent on any payments, get caught up and stay caught up.
Utilities are the next key factor. Get all of those phone, internet, gas, electricity and water bills caught up and then stay on top of them. If you've had trouble in the past, set up a regular direct debit from your bank account every pay day so paying the bills become set-and-forget. This is a big factor in your credit report and is also an area that lenders pay close attention to. After all, if you can't pay your bills on time what faith can they have that you will pay your mortgage on time?
Defaults
If you have a default on your credit report, paying it off will not remove it, only time will. Defaults will remain on your credit score for five years.
New credit
Don't apply for new credit cards! Every time you make an application, an enquiry from the credit card provider is recorded on your credit report and this all adds up over time. Multiple enquiries, whether you are successful or declined, do not look good on your credit report and can contribute to a downgrading of your credit score.
ZipPay and Afterpay
These buy-now-pay-later providers (and others like them) are a type of credit provider and so, if you miss any repayments, this will affect your credit rating. If you are a regular user of these types of credit, make sure you meet your repayments without fail. It's best if you pay them off before the interest rate kicks in.
Support
If you're having trouble paying all bills on time, or have got into some credit trouble, seek the help of a financial counsellor. This will not affect your credit score and they will help with untangling your financial woes and get you on the path of fiscal responsibility sooner, rather than if you continue to struggle on your own.
Fixing a bad credit score is an important step on your journey towards home ownership. A lender will not give you a mortgage if your credit score is poor, so take control of the situation and take meaningful strides towards an exemplary credit score. It all starts with you, and it can start today.
The information provided in this article is general in nature and does not constitute personal financial advice. The information has been prepared without taking into account your personal objectives, financial situation or needs. Before acting on any information you should consider the appropriateness of the information with regard to your objectives, financial situation and needs.

Latest posts by Andrew Mirams
(see all)