The Australian property market has been on a tear, with stunning growth levels that have delivered extraordinary prices around the country. It's possible that the current market conditions will be a benchmark for years to come.
The median house price many of our capital cities has zoomed past $1 million, setting a new high-water mark for the markets.
Stimulus measures, such as the government's first home loan deposit scheme and the home loan guarantor scheme have fanned the flames of buyer confidence and, as a result, there are strong levels of demand. FOMO is also driving buying activity, with investors and home buyers scrambling to get in before prices are out of reach.
But while all this activity is driving the market towards a frenzied peak, it's fairly safe to assume that what goes up, must calm down. Markets are cyclical and while peaks and troughs are as certain as death and taxes, the big question is when will the drop come.
If you're trying to time the market, and thinking about selling, you really want to get your property listed while prices are still climbing. On the flipside, as a buyer you want to wait until prices are on the downhill run before you start looking around for a bargain.
So here are some indicators to keep an eye on that could signal the market is about to turn.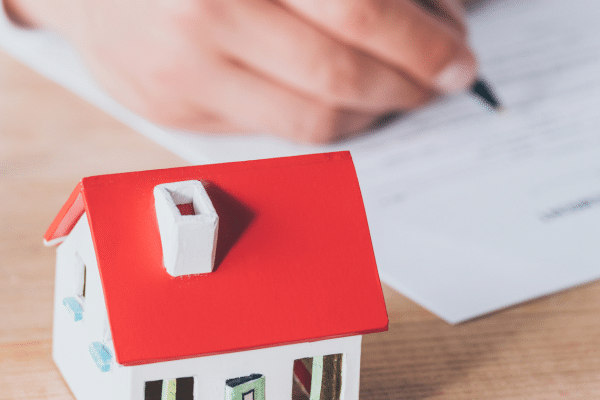 Listing numbers: When houses and units are being listed in greater number, it's good indication sellers are trying to cash in on a rising market. Similarly, when the listings volumes start to slow it could be a clue that buyers are starting to dry up. Keep an eye on listing volumes and when you see them tail off, that's a slowing market. Of course, changes can be 'seasonal' throughout the year. What you want to watch for is a tend over the course of months. 
Days on market: Once a property is listed the clock starts running and, just like a fresh loaf of bread on the bakery shelf, it immediately starts going stale. The idea is to sell it quickly so that the agent can keep turnover high. How quickly it sells is a measure of how fast-moving or how busy the market is, how keen the buyers are, how well-priced it is and how well it meets buyer expectations. Again if days on market trend longer, it's another sign of property prices starting their stagnation.
Auction clearance rates: In the capital cities of Brisbane, Sydney and Melbourne, the auction clearance rates are fairly consistent. Sydney and Melbourne typically have high clearance rates, usually more than 60 per cent, sometimes as high as 80 per cent. While Brisbane has always been a reluctant auction market, with clearance rates in the 20s to 40s.
The market is performing exceptionally well at the moment. Victoria's clearance rate in the week November 22 – 28 was 79 per cent, New South Wales' was 87 per cent. And, in the week November 22 – 28, the Queensland clearance rate was a phenomenal 74 per cent, according to REA.  These are excellent results. Once these rates start to dip, it could be an indicator that the market is cooling.
Properties passing in below reserve: Tied to auction clearance rates are properties that are passed in. Properties that don't get knocked down under the hammer can be sold after auction, negotiated by the sales agent with bidders identified in the auction. When properties don't make reserve and are passed in, this trend means clearance rates will start to tumble and is a sign that the mercury is definitely heading south on the property market. 
Fewer attendees at auction: In a post-covid world, online auctions are the new trend and this makes it difficult to gauge the volume of people in the room. Pre-covid a lot of real estate agencies embraced the property auction as an event, attracting hundreds of people to hours and hours of auctions, where dozens of properties could go under the hammer. Creating a sense of excitement and fun, with a crowd that generates atmosphere, leads to more successful auctions. In a hot market, this is much easier to pull off. Bidders are everywhere and lots of people want in on the action. If the numbers start to thin at the auction, then that's definitely a harbinger.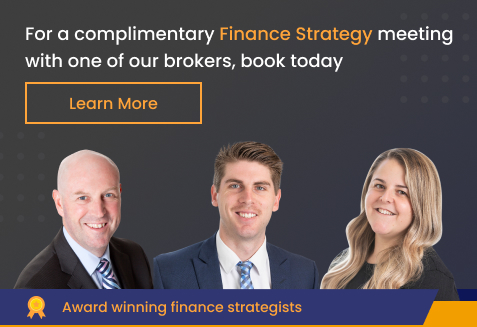 Rising desperation from agents: When an auction isn't firing, the sales agent (different to the auctioneer) will start to strategise. If the auction stalls, the agent will talk to the vendor (the seller) to identify a Plan B, which will entail the agent (and their proxies) starting to work the room, talking to the bidders to try to coax them up to meet the reserve. As the market starts to cool, this behaviour becomes more prolific at the weekend auctions as agents see the sale falling over. If you're seeing this happen at a few auctions within a few weekends of each other, it could very well mean that market is turning or has turned.
Divining the market: Reading the market is not an exact science, but one of the biggest tips is to talk to the agents when you're inspecting a property. Listen to the way they describe the market and once you've gathered enough of this 'coalface' intelligence, you'll get a pretty good understanding of what's happening. 
Also, bear in the mind that there is a truism in property circles – you can only see the bottom of the market (or the top) in the rearview mirror. All indicators tend to be lagging, and as such they don't tell you instantly what's happened. Days on market, listing volumes and auction clearance rates only tell you what happened last week (not next week) and so talking to the agent will give you a more immediate read on the market, and you can then use the data to back up what you're hearing (or dispute it).
Just make sure you stay well informed, follow the trends and act when you believe the time is right for your personal circumstances.
The information provided in this article is general in nature and does not constitute personal financial advice. The information has been prepared without taking into account your personal objectives, financial situation or needs. Before acting on any information you should consider the appropriateness of the information with regard to your objectives, financial situation and needs.

Latest posts by Andrew Mirams
(see all)