If you're thinking about getting a home loan, you've probably been researching online for a while. You've been looking for all the things that you need to remember when you're budgeting, or filling out the application, or even just making a choice about which lender or loan product to go with. 
All this information can be daunting – particularly for first-time borrowers… so I thought I'd lend a hand by cutting through the confusion.
I've out together a helpful guide with 10 important questions you should be ready to discuss when talking to your mortgage broker, or lender, about a home loan. These questions will ensure you are making informed decisions and have the information you need to make the right decision for your circumstances.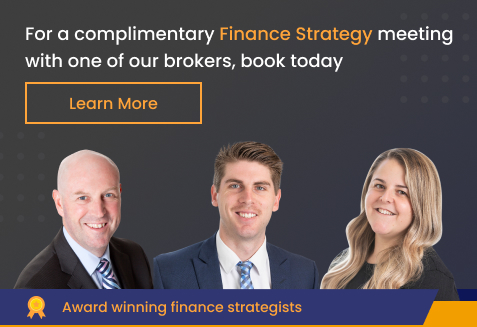 Here's the first five of the 10 most important questions to ask your mortgage broker.
1. How much can I borrow? 
Seems simple doesn't it but this should be everyone's first question in assessing what their goals and desired outcomes are. Knowing your borrowing capacity for either a home or investment purchase is the single biggest determining factor towards that next (or your 1st) purchase. 
There are many factors that affect your borrowing capacity but the most important is your personal exertion income i.e. what you earn. This can be impacted by whether you are a PAYG employee or self-employed as these have very different assessment methods across all lenders.
For PAYG employees, basically all you need is 2 payslips to confirm your income, yet a self-employed client will need to be able to provide 2 years worth of financials or tax returns to verify their income.
And then you need to consider your living expenses and any other debts you may have. People often underestimate their living expenses and the banks now spend a lot of time scrutinising this, rightly or wrongly this is the world we now live in.
And something else that people neglect is the use, or just having, credit cards, personal loans and other non secured debt. Even Buy Now Pay Later (BNPL) accounts affect your borrowing capacity negatively so if you don't need it, get rid of it.
2. What type of loan is best for me? 
This is a big one. The choices include fixed-rate home loan, variable-rate loans, a split loan, or a line of credit home loan, to name just a few. Fixed and variable loans are exactly what they sound like – a fixed interest rate that remains constant for a set period vs a variable rate that gets moved when the bank wants to either increase or lower the rate, which can be done frequently throughout the term of the loan. An additional factor to consider is how you are purchasing the property. Will you be getting this loan with a partner or spouse? If so, how will the mortgage be structured? Will you be tenants in common or joint tenants? All of these may have a bearing on which loan product best fits your needs. 
3. What is my interest rate? And can I get a better interest rate?
Incredibly, less than 40 per cent of Australians know the interest rate on their existing loan/loans. How can you negotiate on your rate with any credibility without first knowing what it is? Or when your last interest rate move was? Or how much it moved? These are the things that must be part of your mindset now. Focus on finding this information (most banks with an app will have a simple way to find your current rate) before you sit down with your mortgage broker. Pro tip: With the current RBA cash rate at just 0.1 per cent, many home loan rates begin with a 2. If your home loan rate does not start with a 2 then it could be time to renegotiate. 
When you're talking to your mortgage broker, especially if you're refinancing, make sure you can explain all the recent rate negotiations that have occurred within your account. Have you sought a better rate and been rejected? All of this information is helpful for a broker who will be advising you on issues such as moving to a different lender or negotiating with your current lender (or perhaps changing products with your current lender).  Also, what improvements to your financial position have you made that might strengthen your case for a lower rate? 
4. Should I fix my interest rate? 
This is an excellent question for your broker and is one of the hot topics of the moment, with rates at record lows and rampant speculation about when we'll see a rise [see this post for things to consider if you are trying to predict when rates will move again this year]. Another option is perhaps to fix part of your loan and keep part of it as a variable interest rate – getting the best of both worlds. Fixing your home loan may lock you into a product or conditions that might not suit your situation in a few years, so think about it carefully. Not all lenders will allow you to split your loan, so again, lots to think about. 
5. What information do I need for a loan application?
Beyond the basic information, which includes identification documentation, you'll need paperwork that demonstrates your stable source of income, a strong savings record, a strong payment history of either rental payments or mortgage payments, and any other fiscally responsible habits (such as paying off credit cards, investment decisions and so on). Bank statements and pay slips are acceptable and will need to be current (within the last three to six months, usually). Any shares certificates or investment records, along with paperwork associated with any assets you own. You'll also need to establish all household expenditure and costs. Again, bank statements are handy here, although many, if not most, lenders will use the HEM measure, which is the Household Expenditure Model (even though the banks' reliance on this was criticised during the recent Royal Commission, it is likely that most still use it). The HEM is an estimate of your household expenditure based on your stage of life, income, family size, location and other factors. 
Gathering all of this information and having it on hand when you meet with your mortgage broker will speed up the process and ensure that your broker is dealing with accurate information. This will be very helpful when giving advice! 
Next week we will continue, with Part 2 – The 10 Most Important Questions to Ask Your Mortgage Broker.
The information provided in this article is general in nature and does not constitute personal financial advice. The information has been prepared without taking into account your personal objectives, financial situation or needs. Before acting on any information you should consider the appropriateness of the information with regard to your objectives, financial situation and needs.

Latest posts by Andrew Mirams
(see all)