Getting your foot in the door as a first home buyer is challenging. For starters, the sheer volume of decisions that need to be made can be overwhelming. Among your first set of decisions will be, 'Where will I buy?' and 'Do I want a house or a unit?'
Even though this will be your first home, it will also be your first major asset and as such, it would be best to buy in an area where demand is about to rise and the value of your asset will grow, increasing your personal wealth.
In no way are these recommendations to buy in, but simply some suggestions to consider in Brisbane for starter suburbs – five for units and five for houses.
Units
If you're young and single, or young and buying with a partner, then a unit makes a lot of sense. Low-maintenance and within close proximity of good shopping and night-life precincts, units are a popular way to live. For a considerable period, around 2010 to 2015, units were growing like weeds in Brisbane and this strong supply level meant prices were flat. Then in 2019 the median unit price softened considerably with price falls in some suburbs of up to 15 per cent. However, while much of those falls have been regained throughout the past year, there are still some great bargains to be found. 
Chermside

is one of the best options for a first home buyer looking for a great, affordable unit. Located 10 kilometres from the CBD and with a median unit price of $385,000, this is a suburb that has it all for the young professionals. Chermside Shopping Centre (Westfield) and a growing number of bars and cafes, as well as coffee shops, library and a transport hub that provides express buses into the city – it's a suburb that offers all the mod cons. It's also a young suburb, with ABS data indicating the largest age band is 25 to 29 years.

Bowen Hills

offers a plethora of options for the first home buyer hunting for a bargain. With a median unit price of $386,500, Bowen Hills is a stone's throw from funky Newmarket, and just a hope skip and a jump from the Valley and the King Street precinct. This suburb ticks all the boxes for future growth with close proximity to CBD (work), Fortitude Valley (play) and the soon-to-be permanent RNA train station (transport). Once supply tightens, we'll see demand push up for this neighbourhood. 

Nundah:

Another suburb on the northside where units have multiplied exponentially, but Nundah's high street offers great shopping and entertainment, including some funky bars. In addition, you're close to Toombul shopping centre with its public transport hub that offers express buses into the city, along with the nearby tunnel and the airport. Nundah has it all and is well worth a look for the first home buyer, offering a median unit price of $385,000. 

Coorparoo: 

Bargain hunters, look alert! Coorparoo is a highly desirable suburb, with close proximity to the CBD and to groovy spots such as Stone's Corner. A recent surge in supply levels mean Coorparoo units are well priced, with a median unit price of $395,000, but there are some really luxurious projects in the 4151 suburb and it's unlikely prices will remain flat for the medium term future.  

Hamilton:

If your budget can be stretched to include Hamilton, in exchange for a median unit price of $450,000 you'll get water views, world-class shopping and dining opportunities and some very classy neighbours. As an investment, there is a bright future ahead of Hamilton. As the COVID shock wears off, we're seeing more things like Eat Street Markets return and this popular suburb become an oh-so-cool destination once again.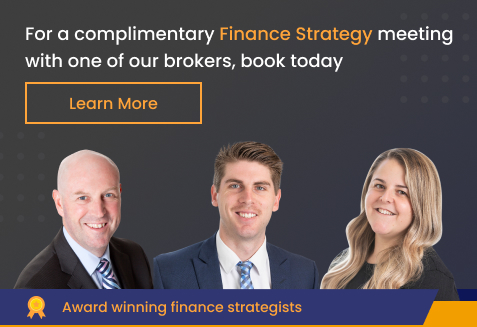 Houses
If your hopes and dreams are tied up with a house, then it will likely require a slightly larger budget, but even in today's streaking hot market there are bargains to be had if you understand a few golden rules about property purchases. 
Buy in areas where median house prices are low but near infrastructure projects that will either improve services, such as public transport projects like the Cross River Rail, or improve lifestyle. These are key drivers to demand for purchasers. 
Here are five suburbs for consideration for house buyers hunting for a bargain. 
Houses: 
Bald Hills:

This is the first of our suburbs that ticks the 'proximity to transport infrastructure' tip. This suburb has a median house price of around $490,000 but with the State Government making significant announcements about the Moreton Connector, a $1 billion road project that will improve connections of all those northern suburbs and bring the CBD closer than its 20 kilometre distance would feel. 

Rocklea:

Being known for more than just the suburb that inspired Darryl Lea's 'Rocklea Road' chocolate bar, Rocklea has a median house price of $410,000 and offers vibrant Saturday markets to entice food lovers, proximity to public transport and is just 15 kilometres from the CBD. Rubbing shoulders with waterfront Tennyson, there are parts of Rocklea that are ready to show strong capital growth and are a real bargain for the savvy first home buyer. A word of caution though – check the flood maps before your purchase. While there are bargains to be had, securing insurance and maximising your valuation for future lending can be hampered by a record of past flooding.

Springwood:

This is a fantastic value suburb for first-home buyers. If you're looking to buy in a suburb with lots of green space and trees, making it feel more like a rural setting than just 20 kilometres from the Brisbane CBD, then Springwood is your spot. The median house price is $532,000, which is the upper end of most first-home buyer budgets, but it's worth it. Larger blocks and many with views, due to the hilly nature of some of this suburb.  

Banyo:

This is a great value buy if you can stretch the budget to $616,000. This is a suburb that is perfect for young families, with ample green spaces and parks, along with lengthy bike paths all the way through multiple suburbs. Banyo offers exceptional value. Close to Boondall Entertainment Centre, the airport and a range of shopping centres, such as Chermside Westfield and Toombul, this suburb offers great value buying for first home buyers. 

Redcliffe:

This is a sneaky suburb to include, because technically it's not in the Brisbane local government area, but it's such a rolled-gold bargain suburb we had to include it. Living in Redcliffe is like being on holiday all year round, thanks to the beachside lifestyle and chillaxed attitude of locals. Once home to the Bee Gees, this is a fun and vibrant place for first home buyers and young families. The median house price of $481,000 doesn't yet take into account the uplift in demand that is likely to be triggered when the Moreton Connector road infrastructure is completed. This major project will give greater arterial road access to those who want to get in and out of the peninsula.  
Whatever Brisbane suburb you decide to buy in, you'll likely enjoy good capital growth over the long term. Brisbane housing represents a good value proposition, with opportunities for good capital growth for first home buyers.
The information provided in this article is general in nature and does not constitute personal financial advice. The information has been prepared without taking into account your personal objectives, financial situation or needs. Before acting on any information you should consider the appropriateness of the information with regard to your objectives, financial situation and needs.

Latest posts by Andrew Mirams
(see all)