When you're looking for a Brisbane investment property, there are some key factors to keep in mind that will help you achieve both your financial and property goals. 
Firstly, look for a suburb that has demonstrated both strong capital growth and tight vacancy rates. You want your asset to grow in value and be consistently tenanted, ensuring a reliable income stream – an empty property costs money. 
CoreLogic data, released in May, reveals Brisbane's annual home values grew 8.3 per cent for the year to April 30, which should give investors confidence that the city delivers excellent capital gains. And SQM Research revealed vacancy rates for the city sit at a very tight 1.5 per cent (as at March 2021) while gross rental yields for houses were reported to be a respectable 3.8 per cent (as at May 2021). 
Equally important to capital growth and vacancy rates is proximity to the CBD, where most renters are likely to work. 
Next, look at the suburb's growth rate. A popular suburb is one that is more likely to deliver competition for rental properties. 
The savvy investor will also do some research into any infrastructure upgrades that will bring improved public transport services, or improved road infrastructure which equates to shorter commute times. Shopping centre upgrades also rate well with prospective renters, so keep an eye on the local outlets to see if there are any renovations on the horizon.
Combining these factors will help you arrive at a short list of suburbs that will be worthy of consideration as the suburb for your investment property.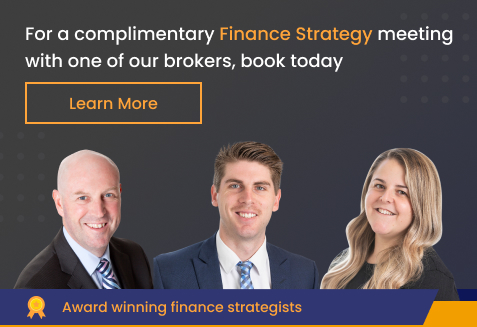 Brisbane suburbs with investment opportunity 
Narrowing down the list from Brisbane's 190 suburbs is a challenge, but a great place to start is with inner-city addresses such as Highgate Hill. With a population of more than 6000, and about 53 per cent of them renting (2016 Census data), Highgate Hill has what every investor wants – strong rental demand. Realestate.com.au revealed rental yields are around two per cent, which is likely a reflection of the strong median house price (about      $1.3 million), which has grown by approximately 4.5 per cent over the past five years. 
Dutton Park, like Highgate Hill, ticks all the boxes when it comes to capital growth, rental demand and great amenity, located just 11 kilometres from the CBD. Connected to UQ's St Lucia campus by the Eleanor Schonell Bridge, and bordered by the Princess Alexandra Hospital and the Boggo Road Gaol precinct, Dutton Park also offers good lifestyle elements that will attract tenants. House prices have grown 3.5 per cent over the past five years and the annual rental yield is around 2.8 per cent. Units compare favourably for investors, delivering about 6.1 per cent yield, however, capital growth has been less favourable, falling around nine per cent over five years. However, watch this space. There are opportunities for gains if you buy well. 
Kelvin Grove and Herston have a lot to offer and for those with one eye on future infrastructure works, this is an interesting part of the city. A proposal to turn Victoria Park into the Brisbane equivalent of Central Park has investors watching with keen interest. Also, the old Ballymore Stadium could be redeveloped, which will add interest and lifestyIe elements to the surrounding suburbs. In addition, Kelvin Grove and Herston are surrounded by the state's leading schools, including Brisbane Girls Grammar, Boys Grammar, St Joseph's Gregory Terrace, Kelvin Grove State College, along with the QUT Kelvin Grove campus. 
A decade or two ago, Coorparoo was a suburb overlooked by property investors and owner-occupiers alike. It was a very affordable suburb that offered great accessibility to the CBD but had little amenity. Fast-forward 10 years and key redevelopments have turned this suburb from ugly duckling into stylish swan. The headline development has been the Coorparoo Square project, which has turned the eyesore abandoned Myer building into a funky precinct for dining, entertainment and shopping. Bordered by Camp Hill, Seven Hills, Morningside and Woolloongabba, Coorparoo has enjoyed strong price growth in recent years as a consequence of rising demand and significant infrastructure projects. 
Nearby Woolloongabba is home to one of the new Cross River Rail stations, which will boost public transport services to the suburb while proximity to Greenslopes Private Hospital, Princess Alexandra Hospital and a thriving café culture has made this one of Brisbane's most desirable suburbs in recent years. The median house price has grown steadily over the past five years, by about three per cent, to $950,000 – and it now offer investors a gross rental yield of almost three per cent. 
Balmoral, with its gently undulating topography and plethora of shops and cafes along Riding Road, has become a highly desirable suburb in Brisbane. Nestled between high-performing Hawthorne and beautiful Bulimba, Balmoral is a classic bridesmaid suburb, for a long time not reaching the heights of its waterfront neighbours. But in recent years Balmoral's quiet charm has gained its own appeal and over the past five years the median house price has steadily motored ahead, adding almost five per cent, to reach $1.2 million. Rental demand is propelled by a range of factors, including the catchment zone for Balmoral State High School, proximity to highly desirable Oxford Street with all the dining options it has to offer, and proximity to the CBD. More than 36 per cent of residents rent and the median rent in Balmoral is $650 a week, delivering investors an annual rental yield of almost three per cent.  
Changing speed and jumping to Everton Park, in the northwest of the city, with a median house price of $670,000 is a suburb to suit most budgets. More than 40 per cent (40.3 per cent) of this suburb's nearly 9000 residents are couples with children and 41 per cent are couples without children. The median age is 35 years and more than 36 per cent are renters. The most popular housing is detached housing, with 66 per cent of residents living in a house, while 20 per cent live in a townhouse and just 12 per cent live in an apartment. Investors looking for the largest target market should consider a three-bedroom house, with 45 per cent of the market living in a three-bedroom, detached house. 
Looking for the best suburbs to buy an investment property in Brisbane comes down to research and understanding the property fundamentals. A good history of price growth, strong rental demand and low vacancy rates are key. Choosing a property that suits the target market and is priced right for rental yield is also important. Keeping these principles in mind will give you the best opportunity for success.
The information provided in this article is general in nature and does not constitute personal financial advice. The information has been prepared without taking into account your personal objectives, financial situation or needs. Before acting on any information you should consider the appropriateness of the information with regard to your objectives, financial situation and needs.

Latest posts by Andrew Mirams
(see all)