When it's done right, investing in property can help you to build wealth for your future. In Australia, property is currently a very popular investment and many people are enthusiastically jumping into the market to make the most of the low-interest rates currently available. But it takes careful planning for your property investment to be a success. Here are ten key factors to consider before investing in property.
1. What you want to achieve
First, determine what your end goal is – it might be financial freedom, to tie up some extra funds, or to live in the property yourself in years to come – and then make a plan that'll help you reach that goal in a suitable timeframe. Review your plan on a regular basis to make sure you're on track.
2. Your preferred investment strategy
If you're looking to maximise returns, wise investors focus on buying a property below its intrinsic value in an area with a long history of strong capital growth. Also, look for a property that's unique, special or different, and one that you can renovate or redevelop in order to produce better capital growth.
3. The type of property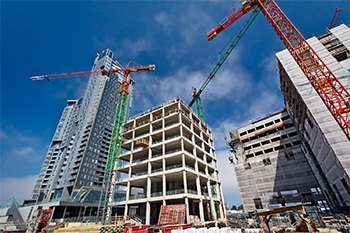 A good investment is a property that'll be in continuous strong demand from both tenants and owner-occupiers. This is because tenants help pay off your mortgage, whereas owner-occupiers push up house prices. More people nowadays trade their backyards for balconies, so think about going for an apartment-style property in the inner suburbs.
4. Buying old or new
Remember, you'll often miss out on capital growth for the first few years if you buy a new or 'off-the-plan' apartment. This is because you'll have to pay a premium to the developer.
Another thing to consider, when purchasing a new unit as an investment property remember, many owners in the building will most likely be investors also. It's best to buy an apartment in a building predominated by owner-occupiers, as they typically look after the building more effectively than investors. The established apartment should also be in a character-filled block that can be cosmetically refurbished, as this can help you increase your rental income and produce some capital growth.
5. Where to buy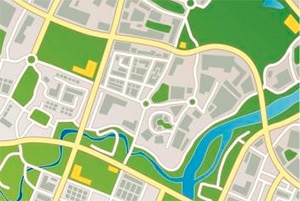 Location is very important when it comes to your investment's long-term performance, so look for a property in a suburb that has always outperformed the averages or one that's being renovated or redeveloped. You'll usually find it in a lifestyle suburb in a major capital city near the CBD, amenities or water. Then narrow your choices further by choosing the best spots in the suburb.
6. What you can afford
You should know how much you can afford to spend and repay before you look for a property. You can do this by talking to us about getting a pre-approved loan and setting aside some funds for acquisition and holding costs, as well as a financial buffer for an emergency or a rise in interest rates.
7. Who to ask for help
In addition to us – your professional finance broker – you'll need expert input and advice from the following people: qualified accountant, independent property strategist, smart solicitor, and if at all possible, an experienced property investor as a mentor. They can all help you ensure that your investment is a success.
8. The importance of research
Successful property investors never stop researching the market to capitalise on the best opportunities. You should familiarise yourself with all Australia's various property markets and not just your local market, in order to find the best potential for profit.
If you're looking to invest for the first time or expand your existing property portfolio, or to venture into investment for the first time, contact us today. We'll help you with your finance and give you referrals to professionals who can help you with the purchasing process.
Intuitive Finance – the smart choice
The world of banking and finance can be a pretty daunting one for both novice and sophisticated investors and since our establishment in 2002 we've focused on providing outstanding service and business standards. This approach was vindicated when we were recently named Victoria's favourite mortgage broker at the 2015 Investors Choice Awards. For expert advice on lenders mortgage insurance, contact Intuitive Finance.
The information provided in this article is general in nature and does not constitute personal financial advice. The information has been prepared without taking into account your personal objectives, financial situation or needs. Before acting on any information you should consider the appropriateness of the information with regard to your objectives, financial situation and needs.

Latest posts by Andrew Mirams
(see all)