Andrew Mirams named best finance broker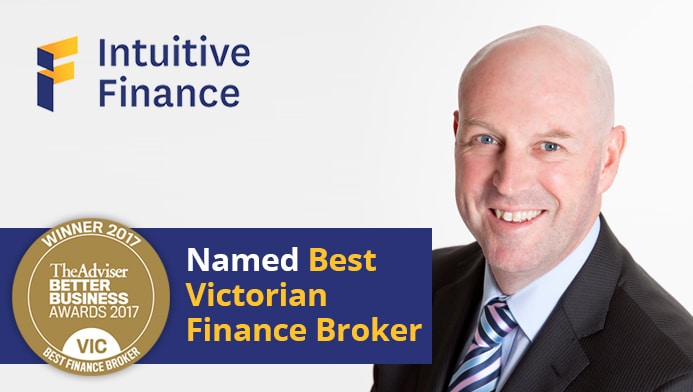 The team at Intuitive Finance was recognised at the 2017 Better Business Awards in Melbourne on Thursday night.
The team was finalists in four categories of the awards, including Best Finance Broker, Best Customer Service, Best Independent Office (less than 5 brokers) and Best Loan Administration.
Intuitive Finance managing director Andrew Mirams was named as the Best Finance Broker at the prestigious awards.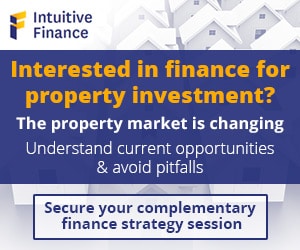 consultationIt was the first time Andrew was awarded the best broker trophy after being a finalist in the category on previous occasions.
Andrew said the win was a recognition of the Intuitive Finance team's commitment to professionalism and to each one of their valued clients.
"Winning the award is a reflection of our strong customer service, which starts from the very first appointment and continues throughout the loan application and beyond, as well as our superior knowledge of the broking sector," he said.
"One of the key points of difference is our expertise in helping property investors and professionals work towards their property investment dreams and goals."
Intuitive Finance has been finalists and winners in the awards many times before with the team picking up the Best Independent Office and Best Customer Service awards in 2016.
✕
Discuss your specific needs & formulate the right strategy for you. Get in touch to organise your complimentary 60min session today!
Disclaimer:
The information provided in this article is general in nature and does not constitute personal financial advice. The information has been prepared without taking into account your personal objectives, financial situation or needs. Before acting on any information you should consider the appropriateness of the information with regard to your objectives, financial situation and needs.

Andrew Mirams is the Managing Director of Intuitive Finance and is a highly qualified mortgage advisor who holds dual diplomas in Financial Planning (Financial Services) and Banking and Finance (Mortgage Broking). Andrew's expertise covers all aspects of lending for a diverse range of applications – from first home buyer loans or property upgrader loans, property investor loans, expatriates and loans for self-employed. With almost 30 years of experience, Andrew has been acknowledged by the mortgage industry as one of its best performers with multiple awards including regularly featuring in both the top 100 mortgage brokers list and Top 50 Elite business writers. Andrew was voted Victoria's favourite Mortgage Broker at the 2015 Investors Choice Awards, and won again for the same category at the 2017 Better Business Awards. The team at Intuitive Finance has also figured prominently by winning the 2016 "Best Independent Office (<5 brokers)" and "Best customer Service" Awards, and more recently at the 2017 MFAA National Awards, they also took out the "Best Customer Service" Award, a recognition which speaks for itself! Visit Intuitive Finance for more information.

Latest posts by Andrew Mirams (see all)