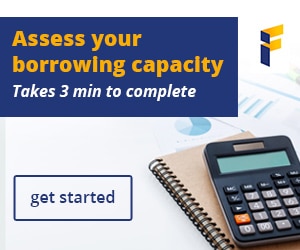 The following guest post from Step Surveying provides a glimpse into one of the most fundamental home ownership activities; knowing the exact dimensions of your land. This can be critical in avoiding boundary disputes. We also learn some of the other important roles land surveying plays in the construction process.
Surveying basics
Surveying and land surveying is the measurement and mapping of our surrounding environment using mathematics, specialised technology and equipment. Surveyors measure just about anything on the land, in the sky or on the ocean bed.
Surveying in modern life
All of the spatial information you use in day to day life (i.e. Atlas's, Melways, online maps such as Google Maps) has been mapped and processed by surveyors. In fact, ancient structures like Stonehenge and the Great Pyramid of Giza were positioned by surveyors using sun, and star observations. Mount Everest was surveyed for the first time in the 1850's by triangulation with the determined height then being within 8 metres of today's height, not bad considering it was over one hundred years before anyone climbed it!
Land surveyors work in the office and in the field. Out in the field, we use the latest technology such as high order Global Positioning Systems (GPS), Robotic Total Stations (Theodolites), and aerial and terrestrial scanners to map an area, making computations and taking photos as evidence (we still carry around levels, tapes and plumb bobs as they are still needed!).  In the office, surveyors then use sophisticated software, such as AutoCAD to draft plans and map the onsite measurements.
Surveyors work on a diverse variety of projects from planning and design of new or existing infrastructure, land and building development, construction (buildings, roads, bridges, sports fields, farming etc.), monitoring and environmental measuring.  We are experts in determining land size and measurements, and give advice and provide information to guide the work of engineers, architects, town planners, geologists and developers. We also work with Government (state, local and their agencies), and service authorities (water, sewer, power authorities etc.).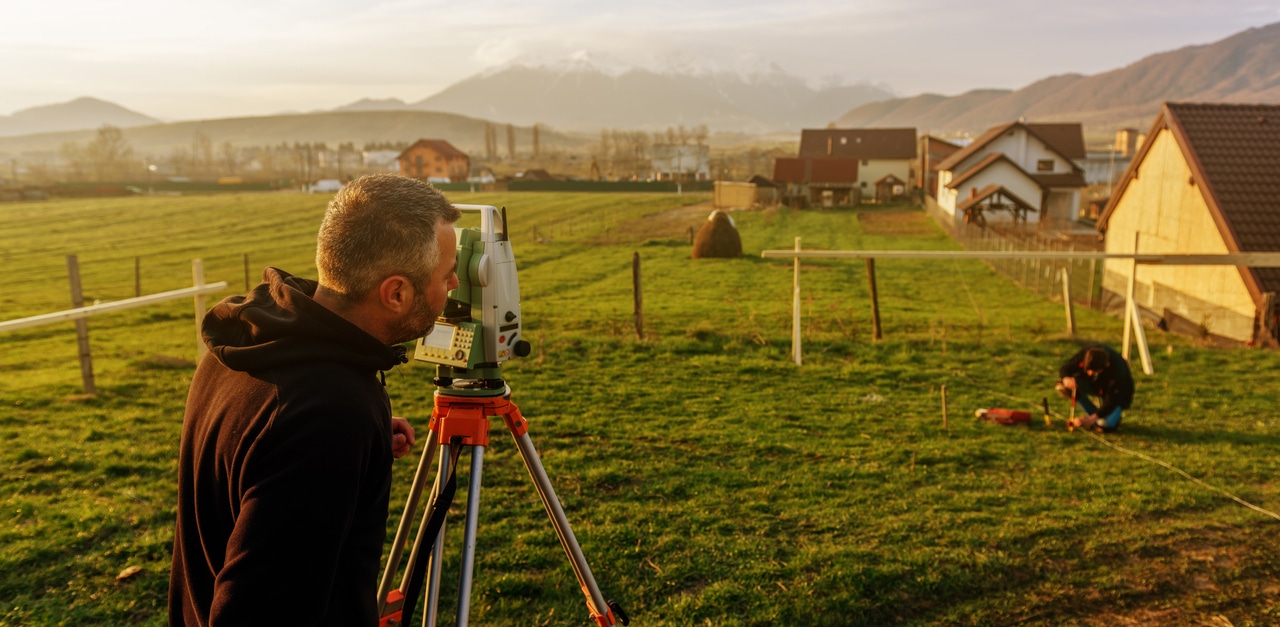 First on construction sites
Surveyors are often the first people on any construction or development site, measuring and mapping the land. These primary measurements are then used by Architects to understand and make the most of the unique landscape when designing, and Engineers to plan structures accurately and safely, ensuring buildings not only fit with the landscape but are able to be constructed. In addition to working with Architects and Engineers, we work with Town Planners, Building Designers, many types of Engineers including Civil, Mining, Structural and Geotechnical, Environmental Scientists, Ecologists, Builders, Civil and Building Construction Companies.
Finding true position
In addition to measuring and mapping the land, we also carry out set out surveys to position any design object in its true position. Often these set out surveys are for buildings that have been pre-designed off site and are required to be accurate to less than a few millimetres. We also do as-built surveys of constructed infrastructure (pipes, buildings etc) for future reference, monitoring surveys (rivers, vegetation etc), floor area surveys, and subdivisions. As we are well connected to our kindred industries we can also offer advice on projects or developments so please contact us today to discuss your project.
This article originally appeared on Step Surveying.

Latest posts by Peter Mirams
(see all)