Here we are greeting a new year with renewed hope that 2020 becomes a blur and 2021 will be a far more prosperous year for everyone.
As we look forward to the moment when we can farewell 2020 and welcome the new slate of 2021, it's worth thinking about the year ahead and what the lending landscape may look like so we can make plans for our property portfolios.
Here are some of the key touchpoints I see playing out in 2021. 
Easing of lending restriction (including responsible lending laws)
This is probably going to be the biggest influence on the lending landscape this year – assuming the government can usher proposed changes through the Senate (Labor and the Greens are currently opposed). The Treasurer, Josh Frydenberg, hopes that by easing some of the restrictions credit will flow through the economy, triggering a boost in mortgages and home buying and building, long recognised as the backbone of any economic recovery.
He said his goal was to reduce the red tape associated with getting a loan and reduce barriers to switching between credit providers. This will make it easier for consumers to find the best deal for their circumstances. 
If this doesn't pan out, we'll likely see a sluggish economy struggling to rebound from COVID, especially with the planned reduction in Jobseeker and Jobkeeper payments, so there is much riding on this. 
At this point in time, we still don't have any further clarity on what these changes look like but will certainly provide updates once they become apparent.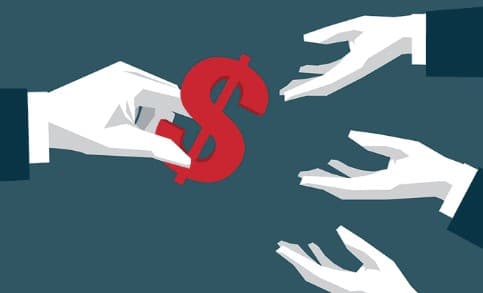 Consumer confidence:
There is consensus that consumer confidence is positive at the moment. Despite the COVID-induced rise in unemployment there are still significant pockets of the population with the capacity to borrow and the confidence in the market to buy. This is great news for lenders who will be looking to grow their customer base in 2021. With luck it may create a more competitive landscape as lenders offer ever-better products and services to entice customers. (Remember, a mortgage broker will help navigate the labyrinth of differently structured loan products to help you decide the best for you). 
And speaking of brokers providing credit assistance, new ASIC regulations for brokers will commence in 2021. Called Best Interest Duty (BID), these regulations (RG 273) will drive greater transparency in the marketplace and are designed to ensure that brokers are operating in the customer's best interests. Whilst the majority of mortgage brokers already well and truly comply with this, it is now law and will hopefully "weed out" those unsavoury characters.
This will only serve to bolster consumer confidence and the industry is forecasting a strong year of loan writing ahead. 
Low-interest environment 
The central bank has indicated, as clearly as it can, that the low cash rate (0.1 per cent) will continue for the next two to three years, or until unemployment, underemployment and inflation indicators are in stronger territory. 
We have home loans and investment loans all now starting with a variable interest rate with a 2 in front of it and if you are paying any more than this, then you need to contact us.
Furthermore, there is a fixed rate frenzy at present and you can now secure a fixed rate home loan starting with a 1 in front – WOW! But fixed rates in the low 2% range are now very common and for investors, you can also secure low fixed rates in the mid 2% range.
First Home Buyers
The above interest rates will give first home buyers the confidence to take the plunge and buy their first home. In fact, RBA Governor Philip Lowe recently said now was a good time for first home buyers to get into the market. 
And couple low interest rates with the plethora of 1st home buyer incentives, stamp duties waivers and the like and it's hard to see why this isn't a great time for people to make their very 1st purchase.
We will see this sector return to the market strongly, and it's likely to provide fierce buying competition in and around the median house prices where the stamp duty incentives sit in each state.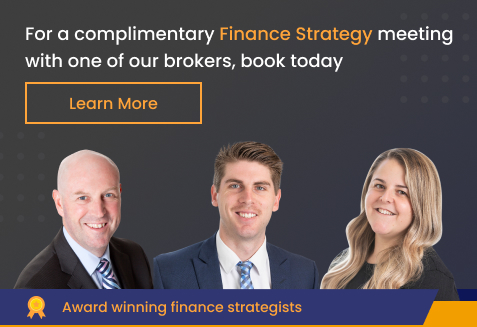 Missing demographic
Low population growth through immigration may result in fewer mortgages being written for inner city apartments in Melbourne and Sydney. This could soften prices a little, although with first home buyers primed to step in, it's a wait-and-see scenario for this sector of the market. 
Expert predictions
Reliable experts, such as AMP Capital's Shane Oliver, are forecasting a very strong year of recovery ahead. 
"The news on vaccines is positive. While uncertainties remain, by end of 2021 or early 2022 there is a good chance the world will be approaching a degree of herd immunity," Oliver told subscribers earlier this month.
He also pointed to a Biden White House as a reason for confidence in a more stable outlook for the year ahead: "A more diplomatic US approach to resolving differences with China could also help Australia move down a path to resolving its own differences with China," Oliver wrote. 
SQM's Louis Christopher is forecasting a strong year ahead for mortgage-writing, with house prices likely to grow steadily in capital cities. He suggests the brief buoyant period in regional areas will not sustain through 2021. 
General consensus: There is a consensus among most pundits that 2021 will be a strong year for lending and the property market, with banks focused on finding new customers along with customer retention. This will make it an excellent time to shop around, if you already have a mortgage. And with the new BID regulations in place, using a broker, who is expert in offering credit assistance to consumers, makes more sense than ever before.
Loan products will change in 2021 to reflect the new conditions that borrowers are facing, so these products will likely be complex with myriad tiers and contingencies. Using a mortgage broker to ensure you make the most of 2021 and build a great portfolio of assets will be essential.
The information provided in this article is general in nature and does not constitute personal financial advice. The information has been prepared without taking into account your personal objectives, financial situation or needs. Before acting on any information you should consider the appropriateness of the information with regard to your objectives, financial situation and needs.

Latest posts by Andrew Mirams
(see all)