The national property market has proven itself to be remarkably resilient following an extraordinarily turbulent year – a statement that would have seemed ludicrous last March.
Early in 2020, as the full scope of the pandemic bloomed, experts forecast that some pockets of the property market could plunge as much as 40 per cent. At the very least, the national market would dip by about 10 per cent. These drastic predictions were based on seemingly sound logic – the property market is supported by the pillars of employment, positive population growth and a strong economy.
In February and March 2020, it looked like we would have none of these and it was reasonable to conclude that people would stop buying and selling property.
But that didn't happen.
Certainly, there was a pause in most markets, while the standout result was how well some regional markets performed over the 12 months to December 2020 and how strongly the capital cities rallied at the end of the year.
CoreLogic data indicates that the national home-value market ended 2020 up by about three per cent. Sydney grew by 2.7 per cent, Brisbane by 3.6 per cent, with only Melbourne dragging the eastern seaboard down by contracting by 1.3 per cent, thanks to a lengthy shutdown of around 8 weeks when the market was closed and then compromised for the following month with restrictions open homes and auctions.
But Melbourne, in particular, roared back into action once open and many real estate agents could not keep up with seller and buyer demand. Photographers and copywriters were booked out for 4 weeks and on the last Saturday before Christmas there were over a thousand auctions which is unheard of for that time of the year, coupled with an 84% clearance rate.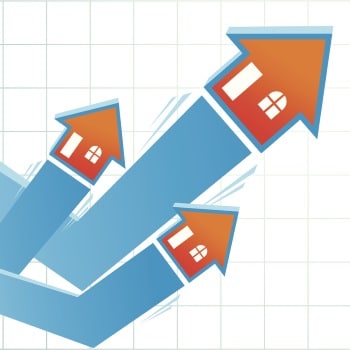 Other capitals enjoyed a stronger end to 2020. Adelaide house prices grew 5.9 per cent, Perth grew 1.9 per cent, Hobart added a whopping 6.1 per cent and Darwin was up by a breathtaking nine per cent as it staged a strong recovery from a very sluggish few years. The ACT added 7.5 per cent to its median house price.
So, what's in store in 2021?
REA economist Nerida Conisbee reported in November 2020 that economic indicators were rebounding faster than expected.
Pointing to ABS data, Conisbee said, "the number of people employed in Australia grew by 178,800 in October despite economists predicting a 27,500 drop" and she also said that retailers were confident of a good Christmas thanks to the promise held in October's figures, which revealed that retail trade was up 7.3 per cent compared to 2019.
This is good news for property markets around the country. A strong economy will boost resilience and ensure continued growth.
A key factor behind 2020's strong performance has been the low cash rate from the RBA (currently 0.1 per cent), strong stimulus packages put out by state and federal governments along with a supportive banking sector. It is likely that these conditions will continue through 2021 and likely into 2022.
This gives house buyers confidence that the market will be stable and provide good capital gains opportunities. 
And another pleasing indicator is that job ads are currently higher than they were 1 year ago so it appears that employers are also confident on the economies rebound.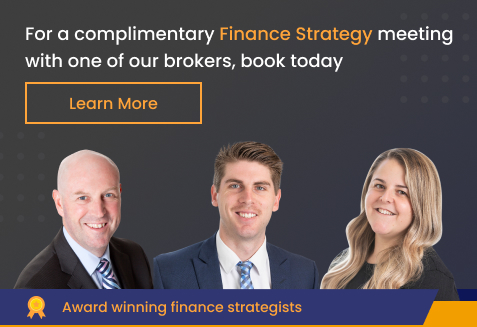 Where will we see growth?
Perhaps the most interesting trend to watch out for next year is the flight to regional areas.
CoreLogic's Tim Lawless shared new analysis, supported by ABS data, that revealed the affordability and lifestyle factors of regional areas were luring buyers away from capital cities, particularly on the eastern seaboard, and into the major regional centres.
Lawless said the centres "leading the pack" were those in close proximity to capitals, such as the Gold Coast, Sunshine Coast, Geelong, Daylesford, Ballarat, Wollongong and Newcastle.
"People can have the best of both worlds and live in a marketplace with lifestyle benefits and lower prices, as well as commute back to the big cities if they need to," he told the ABC.
ABS data, released in November for the June 2020 quarter, supported the conclusion that Melbourne and Sydney were losing population to their regional centres:
Melbourne had a net loss of 5,900 people to the rest of the state

Sydney had a net loss of 3,700 people to the rest of the state
Only Brisbane bucked the trend, adding 900 people from the rest of the state.
And whilst State borders remain closed and people take holidays within their own states, we may continue to see a flight to these country and regional areas for the lifestyle choices that people may wish to take. After all, COVID has taught us one thing and that's our ability to work remotely.
Where is growth less likely?
While Australia may technically be out of a recession, with GDP growth of 3.3 per cent in the September quarter, there is an unemployment factor that will impact the rental market.
Rents will likely stay flat as this market struggles with tenants who tend to be part of the casualised workforce. Vacancy rates may tick up in some areas as younger renters move back home. A dearth of international students in some of those markets have resulted in falling rents, particularly in the inner city.
Also, without international borders reopening, immigration into Sydney and Melbourne will be dramatically slower and this will likely impact the inner-city unit markets – sales as well as rentals.
The good news on the horizon is that the economy is rebounding quickly and we will likely see the casualised workforce getting back into steady employment soon, which will impact the rental market. We may not see rents grow significantly in 2021, but there will likely be good capital growth opportunities for investors looking to grow their wealth.   
First homebuyers vs investors
By the end of 2020 investors accounted for less than 25 per cent of all borrowers taking out a mortgage, down from about a third.
This has led to a surge in first-home buyers bagging a bargain without having to compete with cashed-up investors or migrants relocating for professional reasons.
Not to mention the plethora of first home buyer incentives and stamp duty relief that is giving many young people, a lot sooner than they expected, the opportunity to get into the housing market.
However, looking ahead to 2021, it's likely we'll see investors return as they hunt for positive cash flow properties and capital gains.
With so many positive signs across a number of sectors, early 2021 property buyers who are both finance ready and market savvy could see some impressive results in the next 12 months.
The information provided in this article is general in nature and does not constitute personal financial advice. The information has been prepared without taking into account your personal objectives, financial situation or needs. Before acting on any information you should consider the appropriateness of the information with regard to your objectives, financial situation and needs.

Latest posts by Andrew Mirams
(see all)