Today's announcement by CBA and BankWest that they are both suspending new investor refinance applications could well signal the end of competitive investor financing.
In its email to mortgage brokers this afternoon, CBA said: "To ensure we continue to meet our commitments, from Monday 13th February we will be suspending the acceptance of new refinance applications for Investment Home Loans, until further notice."
No doubt this is due to CBA reaching its investor cap, but given it's the largest home loan lender in the nation, surely the impact will be a negative one on the overall lending landscape?
What does this mean for investors?
The removal of the biggest player in the market means much less choice for investors looking to refinance, which is likely to result in a reduction in competitive behaviour between the lenders that remain in that space.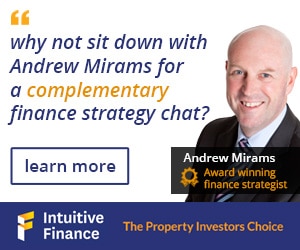 It will impact pricing because previously there was an incentive for rates to be priced competitively so lenders could win business from each other.
But with one of the Big Four pulling out of investor refinancing, one has to wonder whether this is the start of an anti-competitive banking system?
If mortgage brokers can't refinance their client's investor loans to CBA, as Australia's biggest lender, then there's less of an incentive for the other lenders to price their products competitively isn't there?
When can we expect to see the change?
With interest rates already looking like they will rise sooner rather than later, as well as rental yields being squeezed in our two most populous cities, any extra financial imposts on investors is likely to result in them questioning whether the numbers still add up.
The next few days/weeks/months could start to rapidly change the investment lending landscape and now with Australia's biggest lender withdrawing from this space, only time will tell what the other lenders choose to do.
Investors – watch this space!

Latest posts by Andrew Mirams
(see all)