It's a truth universally acknowledged that property buyers fall into two broad categories — home owners or investors.
While there are often complex reasons for purchasing real estate, there are cross-over goals between the investor and the homeowner – and improving value is a big one.
Renovation is seen as a prime approach to increasing your property's value – but not all works have the same return per dollar spent when comparing homeowners and investors.
In this blog, let's set aside the desires of homeowners and discuss which renovation works are best for boosting the investor spreadsheet.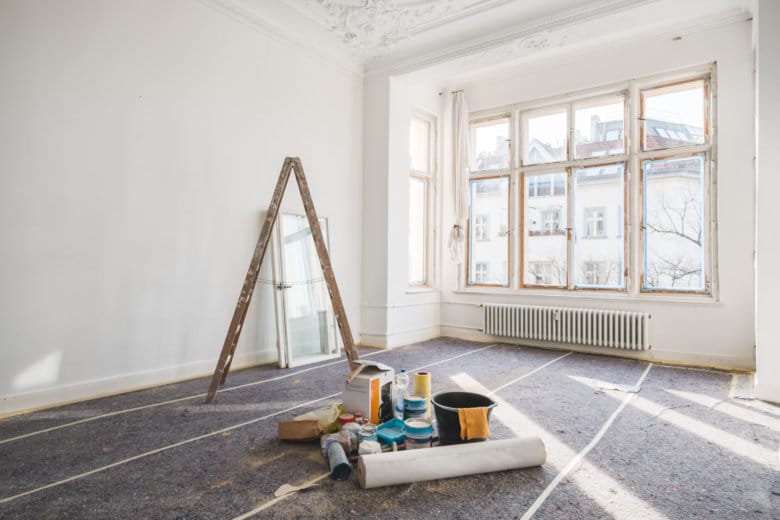 There are multiple questions to answer when selecting what works to carry out, but primary among them is, "Who is my end user?"
In the investor's case, it's a tenant.
Why appeal to the tenant?
Because, apart from wanting to maximise rent, when you eventually choose to sell down your holding, there is a fair chance the next owner will be an investor, too.
With an investment property, marrying up the needs of a tenant and a potential buyer can be tricky, but with some forethought and analysis, it's entirely achievable.
The key is to be cost effective – high-impact, low-maintenance, low-cost improvements are what you're after.
1 – Create great aesthetics

Both tenants and buyers appreciate a clean fresh look and gaining appeal on the aesthetics front doesn't have to cost a fortune.
On the outside, it's hard to go past the effectiveness of a decent yard tidy up.
It's essential to choose appealing, low maintenance landscaping.
Tenants will not want to look after anything too tricky, so a drought resistant turf and native fauna is great.
A durable, weed resistance lawn area in particularly appealing to families with kids and pets.
Also, check on the appearance of your home's access ways.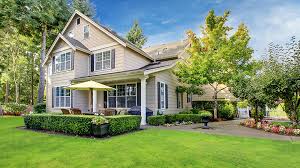 Paths and driveways can be cleaned and resurfaced to bring a tired property up to scratch.
With internals, walls and floors are your dominant surfaces.
Repainting the inside of an investment home with a clean, universal colour is a must to bring in tenants and boost value.
Don't be outlandish – stick with shades of white to create light-filled rooms.
Similarly, hard wearing carpet isn't that difficult to source and install.
In fact, some of the cheapest acrylic weaves on the market are the hardest wearing.
Go for dark block colours, too, so they don't appear too stained or worn in the long-term.
If you're keen on a durable hard floor, clickable faux-floorboards are very cost-effective compared to polished timber.
They look great and can handle the likes of heavy-footed residents, too.
2 – Fitout
They say kitchens and bathrooms sell houses.
This also applies to improving the value of your investment.
Again, look for appealing, functional but inexpensive inclusions. Don't replace all the cabinetry when it might just be bench tops that need attention.
If you do need new cabinets – flat-pack kitchens are a cheap, simple and attractive way to meet the need.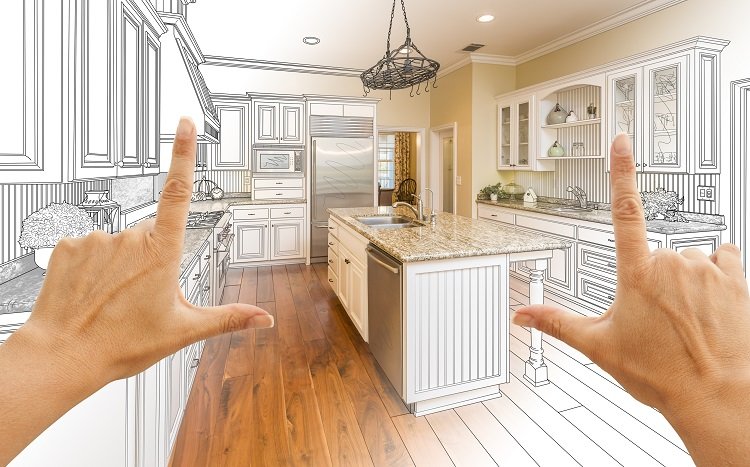 Appliance packages from major retailers can see you with a new stainless-steel oven, rangehood and cook top for well under $1,500.
No need for high-end "name" brands either.
In bathrooms, reseal a tired looking bath and go for a low-cost vanity with a laminate finish.
Wall tiles are great, too, but again, look for shades of white and keep them at a reasonable size.
Small mosaics can cost a fortune to install.
3 – Structural changes
Structural items can be costly but, if you're smart, there's great "bang for buck" by making smart choices.
First up, decide if the accommodation you offer is on par with the rest of the neighbourhood.
Are you a two-bed cottage in a four-bed suburb? Might be time to change that.
Take a look at the layout and determine if non-load-bearing walls can be altered.
Perhaps you can increase available space by relegating that large laundry room to a simple laundry cupboard.
Another money booster is creating an ensuite for an oversized main bedroom.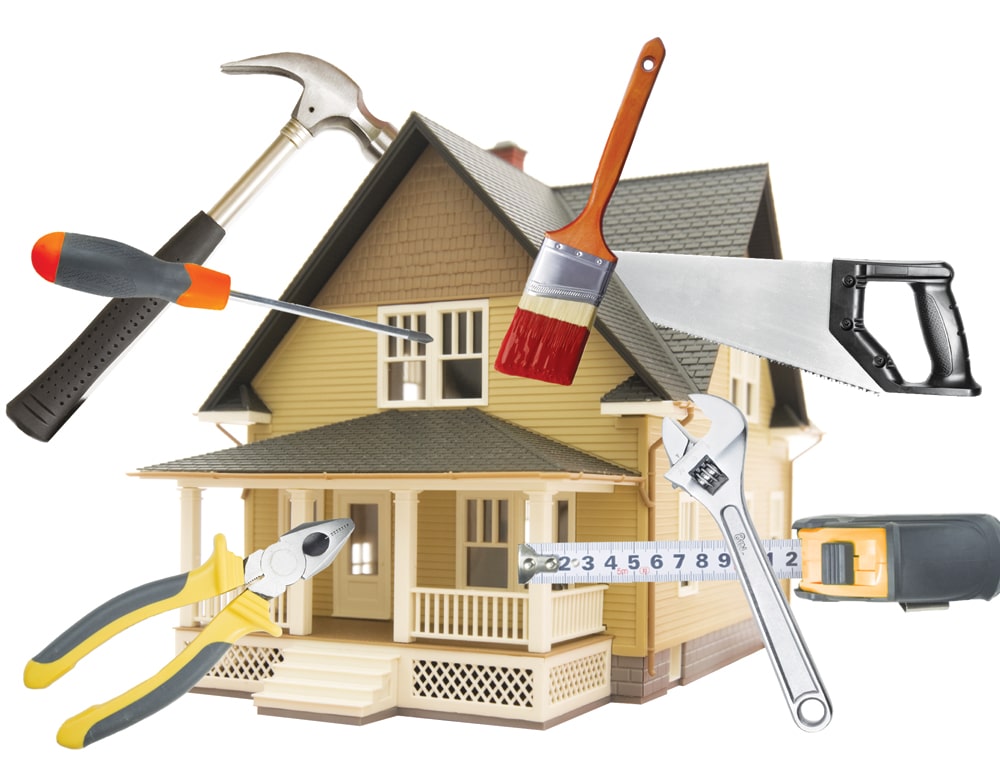 Tenants – especially share-house types – love them and will pay more per week, while modern day buyers certainly find ensuites appealing.
Again, look at how to create them cheaply but effectively by studying where the existing plumbing runs.
Finally, look for storage space opportunities.
Residents need storage – even better if it's lockable.
Is there room in the garage for a storage cage?
Could a garden shed be included for very little outlay?
Get strategic and you'll be on a winner.
4 – Avoid overcapitalisation
Overcapitalisation occurs when you spend more on an upgrade than it adds in value to your investment.
Spending more to make less is not a wise move, so avoiding the "Big O" is imperative.
My best advice for investors is to look at the properties in your neighbourhood and determine what is the norm in relation to accommodation and the standards of finishes, fixtures and fittings.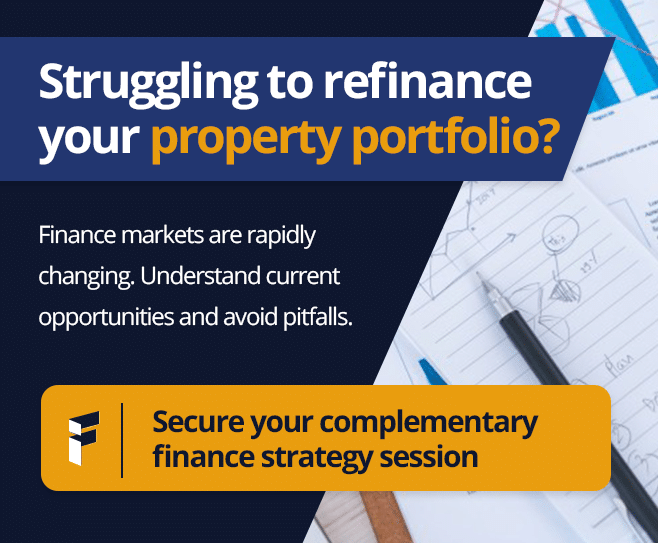 If single carports for professional couples are all that's needed, why spend up big on a double garage?
If tiny, low-maintenance yards are the norm, don't go paying for an inground pool and tennis court.
You can add a lot of zing for a little money, but don't veer too far into the world of high-end original chic.
You might think gold-leaf wall paper looks the business but save that sort of lavish finish for your home, not your investment.
Renovating an investment to boost value is a shrewd strategy, but only when applied thoughtfully.
Don't bluster in without careful consideration and a little guidance from experienced professionals.
With the right advice, you can make a whole lot of dollars from a comparatively little outlay.
The information provided in this article is general in nature and does not constitute personal financial advice. The information has been prepared without taking into account your personal objectives, financial situation or needs. Before acting on any information you should consider the appropriateness of the information with regard to your objectives, financial situation and needs.

Latest posts by Andrew Mirams
(see all)