To say it's been a turbulent year would be an understatement, with the coronavirus pandemic causing the most uncertain period many of us will experience in a lifetime.
Our economy has grind to a halt, how we live and work has been upended, many have lost work or had hours and income reduced, children have swapped classrooms for dining tables, and the country's health system prepared for an avalanche of illnesses and deaths.
While the death toll in Australia from COVID-19 has been tragic, it's a tiny fraction of what modelling indicated might occur if decisive action wasn't taken. And so, on a purely human level, the country has avoided catastrophe.
But the economic consequences of the pandemic response have been huge. The worst quarterly growth decline on record. The worst annual GDP slump since the Great Depression. The first recession in almost 30 years. An almost $1 trillion debt bill by the end of the 2021-22 financial year.
Property markets – a vital pillar of the national economy – haven't escaped entirely unscathed. 
For starters, vendors weren't able to hold inspections or auctions in person in most parts of the country for several weeks, and in Melbourne that continued through the city's second strict lockdown. 
More broadly, real estate listing volumes have collapsed across the country. Vendors are clearly nervous about the short- and medium-term outlook. Those who don't have to sell are sitting tight.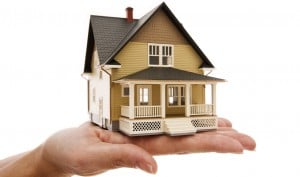 Rental markets have contracted for a number of reasons. Many younger Australians moved back home due to job loss or education disruption. The suspension of the tourism sector saw Airbnb and holiday rentals evaporate. The inability for overseas students to get into the country also had a negative impact.
As a result, vacancy rates are up and asking rents are down, with many investors reporting long delays in leasing empty properties and significant discounting.
In cities like Melbourne, where a second wave of COVID-19 infections plunged the capital back into a lengthy lockdown, auction clearance rates crashed to 20-odd per cent. Demand dried up and prices slid.
There are several other examples of how property has struggled through this strange and uncertain year. And yet, much like the worst-case scenario modelling for illness and death caused by the pandemic itself, the majority of dire forecasts for real estate failed to eventuate.
Where we're meant to be right now
Cast your mind back to February. Coronavirus was sweeping through Europe, Asia and the United States at a rapid rate and tensions were running high here in Australia.
We recorded our first confirmed case at the end of January – a man on a flight from Wuhan, China arrived in Melbourne and was diagnosed several days later. Infection control plans were enacted and taskforces mobilised across the country.
Australia would declare coronavirus a pandemic well before the World Health Organisation, triggering an unprecedented response. Tough measures were announced and life as we know it changed within days. It led to a virtual shutdown of the country.
Understandably, economists began offering their expert predictions of what this would mean for the country. In the property space, the outlook was grim.
The big four banks forecast a crash of real estate prices of anywhere between 15 and 40 per cent by the backend of 2020, which would devastate investors, see most Australians slip into negative equity and plunge property into a crisis that was largely avoided in the GFC.
It was going to be grim. Those economic reports made for terrifying reading and triggered a slew of headlines declaring that the end was nigh.
Now, return your thinking to present day.
While it's fair to say that some are hurting – highly leveraged investors who rely on rental income or those who've converted dwellings into Airbnb, for example – things are positively rosy by comparison.
Nowhere is this more evident than in Sydney, our richest and largest property market.
If there's a city where you'd expect to see a crash during times of economic crisis, it's Sydney. Yet, those dire outlooks didn't impact the Harbour City anything like what was feared. CoreLogic/RPData tell the story.
From the start of the pandemic in March to the end of September, median home values in the New South Wales capital slid 2.4 per cent. A loss is a loss, to be sure, but I think even the most sceptical observer could agree that that's a good result.
In the three months to September, dwelling values were down 1.6 per cent. In the month of September itself, there was a contraction of 0.3 per cent.
But on an annual basis, median prices for all dwellings in Sydney are up a staggering 7.7 per cent. When you look at the highest result on record, which was achieved in July 2017 at the height of the boom, prices now are only 5.5 per cent behind that.
When you look at sales volumes, they're 16.5 per cent higher now than they were this time 12 months ago. Those sales are taking a little longer to achieve, but not by much – an average of 42 days on market in September 2020 compared to 36 days the year prior.
Despite predictions that anyone brave enough to sell during COVID-19 would have to slash their asking price, the level of vendor discounting in Sydney is also modest. In September, it was 3.3 per cent, compared to 2.7 per cent a year earlier.
In the September quarter, the auction clearance rate across Sydney was 63 per cent based on 8147 auctions. Even in the best of times, that's a healthy figure. Transaction numbers are down, due to the low level of listings, but it's clear that buyer sentiment remains high.
You have to remember that in the three months to September, Sydney was still emerging from some of its tougher social distancing restrictions – and watching its Victorian counterpart battle through a return to stage four lockdowns. But it didn't seem to impact confidence among those out and about, looking for a dwelling to buy.
And on the final Saturday of October, the clearance rate recorded was 80.4 per cent – up on 74.3 per cent on the same weekend in 2019.
Interestingly, things are a little more robust in the regions in New South Wales.
Compared to the 1.6 per cent fall in median home prices in Sydney in the September quarter, regional New South Wales as a whole recorded a 1.5 per cent increase. Nationally, prices in the regions are up 5.5 per cent year-on-year.
When it comes to buyer demand outside of the capital city area, regional New South Wales sales volumes surged 8.5 per cent in September.
The only measure that's not positive in the regions is time on market – it takes on average 71 days to sell, compared to 57 in 2019. But given listing volumes are low, down some 13.7 per cent year-on-year, it's likely that the strong number of buyers out and about are simply taking a while longer to find their dream home.
Unsurprisingly, the situation in Melbourne hasn't been nearly as strong given the city's problematic fortunes in fighting coronavirus.
The Victorian capital has recorded the worst performance since the beginning of the coronavirus pandemic, with median prices slumping 5.5 per cent from March to September. But given what it's been through, that result isn't as shocking as it could've been.
Over the September quarter, median home prices were down 3.3 per cent, and fell by 0.9 per cent in the month itself. That's due to a slump in both buyer demand and sales supply.
The number of new listings in September were down 75 per cent on the same time last year, reflecting the total shut-down of Melbourne during stage four of restrictions. People were mostly unable to leave their homes, let alone sell them, and the economic loss and unemployment pressures were the worst of anywhere in the country as a result.
It's no wonder few people are selling and even fewer are buying. 
The auction clearance rate over the September quarter was 51 per cent, but off a small number of auctions – just 3320 over the three months. 
Vendor discounting is sitting at about 3.1 per cent, which is virtually the same as this time last year, but given the low number of sales it could be masking higher levels of price reduction for those few properties transacting. While the numbers are too small to provide an accurate reading, time on market has also increased compared to 2019 – 41 days now compared to 36 days a year ago.
Where you get a sense of the impact in Melbourne is looking at the year-on-year median home price growth. In the 12 months to September, it's up 3.1 per cent. And yes, while it's not in negative territory, that figure is much smaller than it should be over the course of a strong year. The stellar end to 2019 and optimistic first few weeks of 2020 mask those strong declines we've seen since COVID-19 began spreading.
There are signs the tide is turning as Melbourne begins the long road out of lockdown. As well as the joy of being able to resume much of their normal lives, Victorians are perhaps feeling a bit more confident about things broadly. 
Vendors certainly are. The number of new listings between mid-September and mid-October soared by 330 per cent, from just over 1600 to more than 6900. It coincided with the return of private real estate inspections, which had been on hold for months. RP Data says this could be a sign of a market on the rebound.
In its latest analysis, RP Data said: "It is clear that even after long, strict restrictions, vendors are keen to sell. However, due to the lag between an initial property listing and a sale, it will be a few weeks before we can understand how strong buyer appetite is."
Indeed, it will be some time before we see how the entirety of the Melbourne market feels, but the final Saturday in October might give us some hint. From a total of 505 auctions, the clearance rate across the city was a healthy 72.6 per cent. 
In regional Victoria property markets, an interesting picture has emerged over the past several months.
While prices might've fallen by 3.3 per cent in Melbourne in the September quarter, the losses across regional Victoria were significantly less at just one per cent. On a year-on-year basis, they're up 3.6 per cent – which you'll recall is the same level of annual growth seen in the capital city.
When buyer demand dried up in March and never really recovered in Melbourne, it was a different story in the regions. Sales transactions continued to chug along nicely despite the uncertain times, and even though the state's country locations were also subjected to restrictions, albeit modest ones. In September, sales volumes were up 4.4 per cent in regional Victoria.
Concrete data for major regional centres is a little less frequently released than in capital cities, but RP Data released some analysis in July that shows how Victorian hubs were faring.
In the first three months of the pandemic, while Melbourne was in the midst of an economic crisis and real estate prices responded accordingly, the regions experienced increases in median prices. Take Ballarat for example, where prices rose a healthy 1.8 per cent in the three months to June.
And while Geelong is not exactly a remote setting, its quarantined position from Melbourne (no pun intended) saw it avoid a similar slide, instead growing 0.8 per cent.
Brisbane has always been a funny market, sometimes dropping or remaining dormant when other cities boom and then growing while southern counterparts contract. Little has changed, it seems.
In the first part of the pandemic, Queensland went through the same kinds of shockwaves that the rest of Australia did. There were shutdowns and tough restrictions and, of course, the still-prevailing hard border keeping the rest of the country out.
But for the past few months, Brisbane has been like a nirvana compared to cities like Melbourne. There are virtually no cases of coronavirus and the economy has completely reopened, with life returning almost to normal in the capital of the Sunshine State.
Yet, property prices haven't reflected that bright disposition. In Brisbane, median dwelling prices in the September quarter didn't move at all. Zilch. In the month of September itself, they nudged up very modestly by 0.5 per cent. Year-on-year, they've grown 3.8 per cent, but the bulk of that was in the backend of 2019.
That flat movement in the September quarter was actually driven by losses at the top end of the market. Median prices for the most expensive real estate in Brisbane fell 1.8 per cent over the three-month period, while for the lower end they rose 0.5 per cent and for the middle segment of the market they rose 1.1 per cent.
From the start of the pandemic in March to the end of September, median prices in Brisbane fell by just 0.2 per cent. So, while the city might not be growing, it's certainly not seeing declines like its bigger cousins down south.
Buyers do seem to be out and about though. In September, the number of sales was up three per cent on the previous year. There's also been only a negligible increase in average days on market, which currently sits at 48.
And compared to the same time last year, vendor discounting is down from 3.6 per cent in 2019 to 3.2 per cent currently, which is good news. The drop in new listings seen across Australia is also not quite as sharp in Brisbane as elsewhere.
There's not much point talking about auction clearance rates. Queenslanders don't do auctions, no matter if it's a boom or a bust. It tends to be high-end properties that go under the hammer, and even then not many clear the hurdle.
As such, the 44.5 per cent clearance rate of 1057 auctions in the three months to September doesn't tell us much about the state of the broader Brisbane market… except that the figure is roughly the same as it has been during periods of boom. Again, Queenslanders don't do auctions.
The story in Queensland's regions is patchy, with the tourism and resources-reliant north not faring as well as the Brisbane adjacent Gold Coast and Sunshine Coast.
Once again, it's not easy to get an immediate measure on median price movements in Queensland's regional centres, but RP Data had a look at the centres immediately north and south of Brisbane back in July.
It found that prices in the three months to June rose by one per cent on the Sunshine Coast and by 0.7 per cent on the Gold Coast, compared to a 0.2 per cent fall in Brisbane.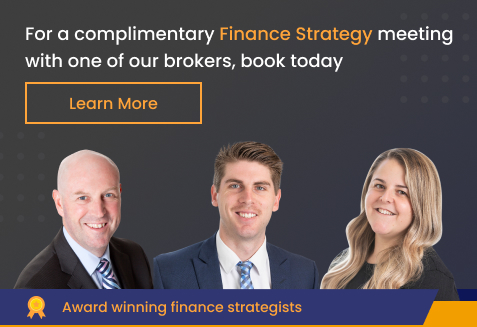 Broadly, transactions across all of regional Queensland were up 5.6 per cent in September compared to the previous year.
But in some areas, such as the normally bustling tourist hotspot of Cairns and the mining region hub of Rockhampton, those on the ground say activity and prices have dipped. It hasn't been as sharp as during the GFC or the last mining bust, though. But there's no doubt that flat commodity prices and the inability for anyone to travel is having an impact.

Latest posts by Andrew Mirams
(see all)