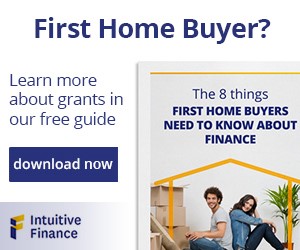 Buying or selling property involves the use of a number of professionals who you may not be overly familiar with.
Sure, most people have had dealings with a sales agent or a property manager, but not many first-time homeowners or investors are overly familiar with conveyancers.
A conveyancer is a legal practitioner who focuses on the legal aspects of buying and selling property so it makes sense that you might not have crossed paths with one before.
Let's take a closer look at the ins and outs of a property conveyance.
First, let's define conveyancing
Very simply, conveyancing involves the legal transfer of ownership of real estate from one party to the other.
So, say you're a buyer. Once negotiations are complete and the Contract of Sale has been signed by both parties, you would then utilise the skills of a conveyancer to complete the transaction, as well as to undertake any additional searches, such as planning restrictions.
Ditto with a seller, who will need a conveyancer to legally transfer ownership of their property to the new owner – but this legal professional can also assist in preparing the sales contract as well as the property conveyance.
Why time and deadlines matter so much to conveyancers

Lawyers spend many years studying because the law is complex and is ever-changing.
So, when you're buying or selling real estate, while you should have an idea of the legislation involved, this is where your conveyancer is worth their weight in legal gold.
That's because when it comes to real estate contracts of sale, time is of the essence.
Now that doesn't mean that everything has to be completed quickly. What it means is that key dates and deadlines in the Contract of Sale, such as the finance period, must be strictly adhered to during a property conveyance.
So, as a buyer, you can't afford to be ambivalent about timeframes during the settlement period, because if you don't meet those deadlines the seller could terminate the contract.
For example, if you have a deadline of 5 pm on the 19th of November to have your finance approved, then you must keep to that timeline.
Of course, sometimes there are hold-ups that are outside of your control ­– such as the lender taking longer to approve your loan application than usual.
In moments like this, again your conveyancer will communicate with the seller's legal representative to ask for an extension, which is often approved as long as there has been enough notice given.
However, there must be valid reasons to ask for time extensions. Just because you've mucked around and not gotten around to getting all your paperwork in order, that generally won't cut the property mustard.
What happens when buyers and sellers miss these deadlines?
There are a number of deadlines involved in a property conveyance, such as finance approval, as well as dates when building, pest or asbestos reports must have been completed.
One of the most important dates, however, is settlement – the day that legal ownership is transferred from the seller to the buyer.
Most contracts of sale generally list a specific date with a timeframe of up to 5pm, which represents the close of that business day.
During the property conveyance, legal representatives for both the buyer and the seller will communicate to each other to ensure that everything is proceeding within the bounds of the contract conditions.
Again, sometimes settlement can be delayed by mutual agreement of both parties. However, if the buyer is not ready on settlement date, and has not asked for an extension via their property lawyer, then the seller may have the right to terminate the contract.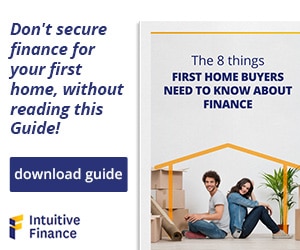 If this happens it can bring with it costs, perhaps including the loss of the buyer's deposit. There is also a chance of further legal action if the seller is unable to sell the property at a later date for the same price that was negotiated with the original buyer.
That's why time is of the essence. Neither the buyer nor the seller want to give the other party a valid reason to terminate the contract because it can cause unnecessary financial and legal headaches.
The world of banking and finance can be a pretty daunting one for both novice and sophisticated investors and since our establishment in 2002 we've focused on providing outstanding service and business standards.
This approach was vindicated when we were named Victoria's favourite mortgage broker at the Investors Choice Awards.
So, if you would like advice on the ins and outs of a property conveyance, why not contact Intuitive Finance today to ensure you have the right information and expert support on your side from the very beginning?
If you'd like an expert to provide you with a better understanding of conveyancing or if you have any other questions, please just contact us directly and we'll be in touch.
The information provided in this article is general in nature and does not constitute personal financial advice. The information has been prepared without taking into account your personal objectives, financial situation or needs. Before acting on any information you should consider the appropriateness of the information with regard to your objectives, financial situation and needs.

Latest posts by Andrew Mirams
(see all)