There are a number of aspects of buying a property that seem unfamiliar the first time around.
There are terms such as unconditional, settlement and conveyancing, which for many first homebuyers are new.
Conveyancing in particular is a term, and a profession, which first-time buyers are usually not overly familiar with. So in this article we'll outline what a conveyancer is, what they do and how much they cost so you'll be prepared when the time comes around to use one.
What is the role of a conveyancer?

Although it might seem complex, the role of a conveyancer is actually quite is simple.
A conveyancer is the person who oversees, and manages, the actual transaction of the sale of one property from one person to another person.
The role, and timing, of the conveyancer's role does differ from state to state, but generally speaking they are involved in preparing (or reviewing) the sales contract, mortgage and other related documents when buying or selling a home, land or investment property.
The process also involves transferring the title deeds from the seller to the buyer, as well as the discharge/establishment of the mortgage (if there is one) at settlement.
Most of the conveyancing process is actually carried out once the contract is signed, but many investors and homebuyers use their services beforehand to double-check and provide legal advice on such things as whether the property meets council building standards, whether the property has an any covenants or caveats on it, and even to confirm whether the seller is the legitimate owner of the property.
While buyers and sellers can attempt to undertake conveyance duties themselves, it is unadvisable to do so given the complexities, and ample regulation, surrounding real estate transactions.
Conveyancers are professionals in their area and can also provide arm's length legal advice on the property transaction.
When should I use a conveyancer?
Both sellers and buyers require the services of a conveyancer and it's always best to select which professional you want to work with sooner rather than later.
For sellers, a conveyancer can help prepare the sales contract as well as organise any other legally required documentation. They can also assist in determining the most advantageous settlement date long before negotiations with any prospective buyer begins.
For buyers, a conveyancer often only becomes involved when a contract of a sale has been signed, however, their legal expertise should be utilised beforehand to verify such issues as boundaries or planning restrictions which can drastically alter a property's potential. In short, they can help prevent you buying a lemon.
So, what's the process?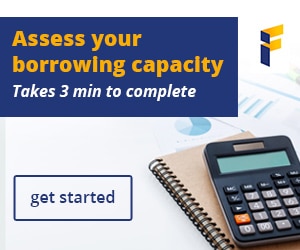 The conveyancing process involves a number of steps, which usually have strict timeframes attached to them. That is, "time is of the essence", which is why it's always preferable to have a conveyancer on your professional property team.
A conveyancer will manage the entire process on your behalf, which often involves reminders of when things need to done so the sale is not jeopardised. This can be because a seller may want to get out of a contract, perhaps because a higher offer was made after it was signed, so their legal representatives will often look for any loophole, which can be as simple as the deposit cheque not being paid on the due date.
In short, the conveyancing process generally involves the following steps:
Pre-contract
Exchange
Consequence of signing
Deposit cheque
Stamp duty
Cooling off period
Pre-settlement inspection
Settlement
Keys
Deposit
Insurance risk
OK. How much will it cost me?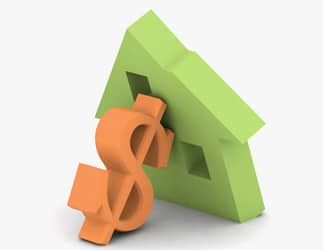 Fees will vary between solicitors and conveyancers as there is no official charge for conveyancing. As well as a legal service fee you will usually be charged for "disbursements". These can include:
A title search
Certificate fees charged by authorities with responsibility for water, electricity, roads, schools, etc.
Photocopying
Registering the mortgage
Registering the transfer
Conveyancing costs other than legal fees and disbursements may include:
Building and pest inspections
Survey report
Establishment of mortgage
Home building insurance
Valuation fees
Mortgage insurance
Stamp duty and mortgage duty
Levies, if the property is in a strata or community scheme
Council and water rates.
Legal practitioners and conveyancers must disclose their costs to clients, including the client's right to negotiate a costs agreement, receive bills and be advised of changes.
The conveyancing fee may vary from conveyancer to conveyancer and may be determined by the value of the property or its complexities such as if its off-the-plan.
Some conveyancers may also charge a flat fee. The average cost of coveyancing can be between about $900 to $2,200.
Intuitive Finance – the smart choice
Buying your first home can be confusing but it doesn't have to be that way.
Understanding the buying and selling process, as well as the different professionals involved in the transaction such as conveyancers, is one of the keys to securing a successful outcome.
The world of banking and finance can be a pretty daunting one for both novice and sophisticated investors and since our establishment in 2002 we've focused on providing outstanding service and business standards.
This approach was vindicated when we were recently named Victoria's favourite mortgage broker at the 2015 Investors Choice Awards.
So, if you're considering buying a property and want to learn more about the ins and outs of the entire process, contact Intuitive Finance to ensure you have the right information and expert support on your side no matter what stage of the property journey you are on.
The information provided in this article is general in nature and does not constitute personal financial advice. The information has been prepared without taking into account your personal objectives, financial situation or needs. Before acting on any information you should consider the appropriateness of the information with regard to your objectives, financial situation and needs.

Latest posts by Andrew Mirams
(see all)