With any luck, by this time next year most Australians will be vaccinated against coronavirus and the crisis that we've endured through 2020 will be on its way to becoming a distant memory.
Progress in developing a vaccine has been extremely positive and attention now is shifting to distributing it around the world, with Australia spending a fortune to ensure our citizens will be among the first to receive it.
But millions of jabs are just the beginning. Beyond that, a long and winding road to recovery will emerge and travelling down it won't be an easy task. Rebuilding our economy will require grit and determination.
In order to start our fiscal recovery, we need people to feel more like themselves again.
When people are scared, they retreat into their shells, squirrel away funds and indefinitely delay any significant decisions that cost money.
The consequences of this for the economy can be devastating and long-lasting. It's why addressing consumer and business confidence is a top priority as we emerge from the coronavirus crisis.
One of the first things that will help rebuild confidence is a return to normal, everyday life – the life we knew before March this year. That's already starting to happen. Businesses are being encouraged to welcome more workers back to offices in a safe way, there are attempts to bring down interstate borders and allow people to move more freely, schools are resuming in-classroom learning, and restrictions are slowly being eased.
But the biggest thing that will boost the sentiment of both businesses and consumers is job creation. The focus of the government in this phase of recovery needs to be jobs, jobs, jobs.
Incentives for employers to hire. A shift in focus from making it appealing for business operators to write off expenses and instead invest in job creation. Payroll tax cuts. Income tax reform. Initiatives to drive economy activity and promote investment.
Greater confidence can be helped along at a government level by spending a huge amount of money. Put simply, it's leading by example.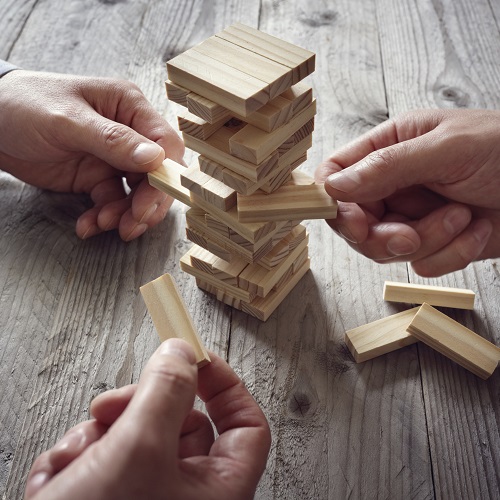 The coronavirus crisis has shown that Scott Morrison's government isn't afraid to abandon an ideological pursuit of debt and deficit reduction, and a budget surplus, in favour of doing what's in the country's best interest.
Hundreds of billions of dollars were spent in a matter of months in order to shore up the economy, support those impacted by job loss, cushion the blow for vital industries and keep critical sectors running.
That boldness and bravery needs to continue for years to come via spending that stimulates employment and thus makes everyone feel a bit more safe and secure.
Again, we've seen signs that the government will rise to this challenge. In June, it announced $1 billion to be spent in six months on shovel-ready projects. A few months later, Infrastructure Australia was tasked with providing wide-ranging advice on other initiatives and big-ticket items that can be funded in the short and mid-term.
But more can be done. An infrastructure investment fund, inviting both industry and self-managed superannuation funds to put money into building our nation, would boost employment considerably and light a fire in the engine room of our economy.
The post-COVID era presents an opportunity to invest in new areas, like renewable energy sources, to create brand new industries. Let's say we became leaders in the development of battery storage or electric cars. If we truly committed to something like that and owned it, we could spark a manufacturing sector renaissance that might end up rivalling the resources sector in job production.
In order to stimulate borrowing, interest rates need to remain low so that businesses and consumers feel confident in taking calculated risks.
On top of that, regulatory changes need to be championed to make borrowing itself easier. Less red tape. Fewer unnecessary hurdles.
Perhaps even innovative government support, like the First Home Loan Deposit Scheme, which guarantees part of a deposit to make it cheaper and easier for first-time property buyers to get on the ladder. That's smart thinking. It's giving people a little bit of help to make big decisions that benefit themselves and the economy.
The Reserve Bank has made it clear that the official cash rate won't be budging any time soon. That's good news. But it's also made clear that its economic policy will shift from focusing on traditional mechanisms like inflation, to ones that address employment – or, more specifically, bringing down unemployment.
This is a positive step. But we can't just focus on job creation. We must also address the decade-old problem of flat wage growth.
One big thing that can help overhaul our economic fortunes is getting people to spend, and to spend, they need money.
And so, wage growth should be an urgent government priority.
Here's an idea:-
The government gives businesses right an "instant asset write-off" when businesses purchase goods such as computers, machinery, cars etc. and this helps the business with their tax for that financial year.
How about the government gave business that same write off but called it "the wage top-up write off" and for next 3 years gave those businesses the write off of the wage increase? Say you had 10 staff and you gave them all a $3k wage increase tomorrow, well you'd simply be able to "write off" $30k in your tax for the next financial year.
Now I don't know about how other businesses owners feel, but I want to reward my staff well for doing the great job they do and if received a government incentive to increase their wages, I'd gladly do it.
And imagine if small business across the country embraced this? We could have hundreds of thousands of employees getting pay rises.
And with a pay rise – so too does spending come and thereby providing important economic stimulus!
On spending, though, we should encourage people to buy locally. Of course, not much is made here anymore. But we can encourage Australians to support the small and medium-sized businesses that not only employ Aussies, but also help shape local enterprises.
We did it during the drought, encouraging people to buy from the bush via digital and social media campaigning, pumping millions of dollars into businesses in far-flung towns that had been on the brink of disaster. We did it after the bushfires, prompting hordes of people to visit devastated regions and spend big.
We need to do it again now. We need to encourage people to put their money behind Australian businesses that need it.
And we need to urge people to hit the road locally. That shouldn't be too hard, given international travel is likely to be off the cards for a while to come. Seeing more of our backyard by holidaying near home or interstate is a great way of driving economic activity, supporting local economies and boosting jobs.
Job creation will lead to spending, which will support the economy. But we can't stop at employment alone. More needs to be done at a policy level to encourage regular Australians to once again pursue wealth.
For too long, and well before the coronavirus pandemic, the country has been in such a state that focusing on surviving week-to-week and month-to-month was the primary aspiration.
We need to drive down the cost of living. We need to support those who are struggling more, so they're able to get back on their feet and focus on building a better life for themselves and their families.
Eighteen months ago, food bank charities reported a rapid escalation in the number of middle-class households accessing their services. If dual-income families are battling to afford to live, unable to put food on the table, we have bigger systemic issues to address – and urgently.
And that brings me to my final but perhaps most important point. For significant progress to be achieved quickly, the blame game in Canberra needs to come to an end.
For more than a decade now, since the era of knifing Prime Ministers kicked off, federal governments have become obsessively preoccupied with their own political survival. There's no space or time for long-term policy development. Everything is about the immediate three-year term.
You get one decent year of government before the attention shifts to the next election and two solid years of campaigning. We need the focus to be on the future. Not the next term of government, but the long-term future of the country and its best interests.
It worked for Sir Robert Menzies, and guess what, he still remains the longest serving Australian Prime Minister, simply because he governed for the people, provided employment and therefore prosperity and the election results looked after themselves.
We need big, brash and nation-shaping policy ideas that lift people up, improve all of our lives, build things, create industries, spark a huge number of jobs and improve the collective wealth of all of us.
And this does not matter which side of politics you sit on, I'm calling on all politicians to do what's right for the country.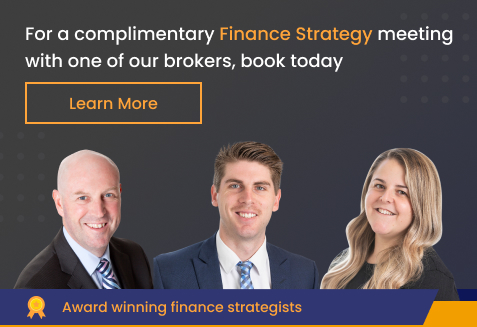 We've seen over the Coronavirus pandemic some long awaited bipartisan support for good ideas – from both sides – to kick start the economy and save jobs.
Let's just keep this going, for everyone's good, and forget the partisan nonsense and fighting for political attack sound bites on the nightly news needs to stop. It's the only way anything meaningful will get done.

Latest posts by Andrew Mirams
(see all)