Basically we all want to make money and in today's real estate environment, property owners and investors are in the best situation to do so. Put money into giving your property a fresh new facelift and hey presto, you're well on your way to reaping the rewards. But there are a number of factors to consider before you start throwing money at the walls.
One of the first things you'll need to consider is the feasibility of the project. Will this add value to my home and can I even afford the changes I want to make? The feasibility of a project is particularly important for those of you who are buying property to renovate and sell once all the improvements are completed.

Financial Considerations
The best way of understanding the feasibility of your renovation project is knowing how much money it's going to cost you from the beginning. Costs to consider include:
Design Fees. Yes, you will need someone to actually draw out your plans and this will often be the responsibility of an architect. Many architects will charge between 8 to fifteen percent of the total project fees, and that's exclusive of project management and correspondence.
Planning controls and possible processes. You will usually need to submit a development application to your local council, which can take time to process and will incur certain costs. You should consider engaging a town planner. This will cost you extra but it's definitely money well spent.
Builder, utilities and associated works. You need someone to bring your design dreams to fruition. Costs associated with building vary widely depending on the size of your project – installing a new kitchen will have far different costs to building an entirely new house. You will also need to budget for any utility costs such as electricity or water installation.
Can you stay or go?
Unless you're undertaking a minor cosmetic renovation, it is possible that you'll need to vacate the property during the construction phase. Unless you were planning on living out in a cardboard box on the street for the duration of your renovation (an option we wouldn't recommend), you will need to factor in temporary living costs.
Stamp duty and selling agent commissions. These may be the very bane of your existence and a cost you'd probably rather not think about. It's thousands of dollars worth of money for seemingly nothing in return. But do not make the mistake of lumping these costs into the "future problems pile." Your best option may be to opt for the "buy-renovate-rent" strategy. This way you benefit from the increased capital growth and equity from the renovation all while someone else pays off the interest on your financing.
Miscellaneous. Nothing ever goes exactly to plan. Quite often a project can take longer than planned due to inclement weather or unforeseen delays and this can significantly impact your bottom line. Make sure you factor in increased holding costs, that is paying the mortgage during construction. Have ten percent extra reserved for these miscellaneous costs in order to avoid falling into a crumbling mess when things don't go exactly the way you'd hoped.
How to Fund your Project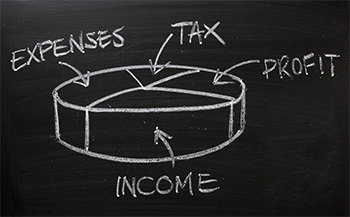 How much equity do you have on your loan?
To work out how much equity you have in your property, you'll need to subtract any debt remaining on your mortgage from the property's overall value. So, if your property's worth $500,000, and you have $300,000 left on your mortgage, then your equity is $200,000. Your property's equity will increase both as you pay off your mortgage and as the property's value increases. So, if your $500,000 property increases in value by 10 percent over 12 months that's an extra $50,000 in equity.
Use this to your advantage!
How much do you need to borrow?
Once you've worked out what your useable equity is, you'll need to calculate the estimated total costs of your project – design fees, building costs, relevant taxes, etc.
Which type of loan?
At this stage you've decided that your project is financially viable but the decisions don't just end there. Not many of us have spare tens of thousands of dollars laying around that will be required for your renovation projects. You are going to have to borrow the money and you need to decide how. The main options to consider are: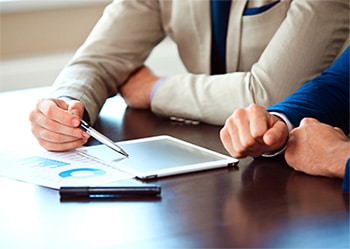 Refinancing
Construction or building loan
Personal loan
Line of credit
Overdraft
Home equity loan
The best way to find out which option is going to work best for you is to seek advice from a seasoned professional.
Can you redraw on your existing loan?
Once your property has increased in value, whether it's through capital growth, renovation, or diligently paying your mortgage, it's possible to use the increased equity as collateral to finance a renovation or development. This involves refinancing your mortgage at its increased value, thus freeing up some of its equity for you to spend on the project.
That Dreaded Word – "Overcapitalisation"
Overcapitalisation is a word dreaded amongst investors and home owners. Overcapitalisation is when you spend more money on improving a property than the market will return on it when it comes time to sell. What this really says about your project is that it was a waste of your time and hard-earned money. Even if it's a "forever home" you're renovating, it's something you should bear in mind when looking to improve any property.
Our best advice to avoid the disappointment of overcapitalisation is to talk to someone who knows what they're doing. Usually the best people for the job are those who have made investment financing their job. With fourteen years of experience and the reputable title of Victoria's Favourite Mortgage Broker at the 2015 Investors Choice Awards, the team at Intuitive Finance are a great place to start.
About Intuitive Finance
The team at Intuitive Finance will listen to your needs, undertake a comprehensive review of your current financial position and then provide a clear, detailed and comprehensive investment strategy for you to put in place. We have written close to a billion dollars in loans and our team has access to over 500 financial products from more than 30 lenders covering a myriad of requirements – from home loans for repeat and first home buyers to first time and astute investors – and is perfectly placed to help guide you through the available options.
Disclaimer:
The financial industry is a dynamic industry – continually evolving and changing. Whilst every effort has been made to ensure its accuracy, no guarantee is given that the information contained herein is currently correct. To the extent permitted by law, Intuitive Finance accepts no responsibility or liability for any loss or damage what so ever (including direct and indirect) to any person arising from the use or reliance on the information detailed here.

Latest posts by Andrew Mirams
(see all)