Introduction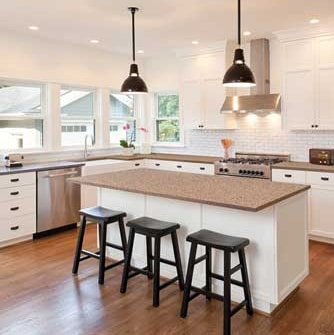 In today's real estate environment, more and more homeowners and investors are considering cosmetic or structural renovations as a way to improve their properties and manufacture equity. Some also knocking down their current house and building a new one to improve their long-term financial and equity position.
Cosmetic renovations or home improvements are particularly popular as they can spruce up a property quickly through painting the interior and completing minor upgrades to important areas such as kitchens and bathrooms.
Structural renovations and new home building are advanced strategies, which require more knowledge and support to make sure you get it right.
But like anything with property there are a number of factors that you need to keep in mind no matter what type of home improvement, renovation, or property development you're considering.
This guide will take you through some keys points and finance options to ensure you begin your next project with the right information, and the right support network, behind you.
Things to consider at the outset?
One of the first things that renovators or small developers need to consider is the feasibility of the project. If you're considering "flipping" a property using renovation – that is buying a property to renovate and then selling it once the improvements are completed –  it's vitally important that you understand all of the costs involved.
Two of the biggest expenses involved in this strategy are stamp duty and selling agent commissions, which can add thousands of dollars to the total costs of the project. It's imperative that you understand what these costs are, especially if buying as an investor, as it can sometimes make such a strategy not as lucrative as first believed.
A better option may be to use a "buy-renovate-rent" strategy, which allows you to benefit from the increased capital growth and equity from the renovation to perhaps do another project, as well as the potential for higher rental returns achieved from the improvements you've made.
Overall, however, there are  number of benefits of improving your property through renovation or rebuilding whether you are a homeowner or an investor. These include:
Receive a higher sale price at a future time
Gain a higher return on your investment property
Increase the size of your home
Add to the character or comfort of your home.

Key finance points to consider
Regardless of which strategy you decide to undertake, there are many elements and costs to plan for financially.
Design fees
If undertaking a new home build or a structural renovation you need to be aware of the costs involved in the architectural design of your new home as well as the design fees associated with changing its internal layout. As a rough guide, many architects charge between eight and 15 percent of the total project fees. Project management, correspondence and other services are usually extra.
Planning controls and possible processes
You will also need to understand the relevant planning control requirements for the area in which the property is located. If undertaking a new home build, extension or major structural renovation, you will usually need to submit a development application to your local council, which can take time to process and has costs involved. You should consider engaging a town planner to assist you with this process, which is usually money well spent.
Builder, utilities and associated works
Unless you are a licensed builder, you will need to hire a qualified professional to complete any major works on your property. Costs associated with this vary widely depending on the size of the project, such as whether you're hiring a builder to install a new kitchen or to build a new house. If engaging a builder to build a house or unit, the costs are usually calculated on the gross floor area of the project. You will also need to budget for any utility costs such as electricity or water installation.
Can you stay or go?
Unless you're undertaking a minor cosmetic renovation, it is possible that you'll need to vacate the property (especially if you've demolished it and are rebuilding!) during the construction phase. Investors need to be mindful that it's usually difficult to complete a renovation during a tenancy so it's often best to wait until the property is vacant before doing this. If you need to vacate the property, you'll need to factor in the additional costs of leasing a property over the short- to medium-term until the project is complete.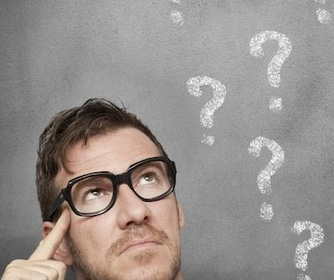 Other costs
There are a variety of other costs that you can incur, including lenders mortgage insurance if buying a property with less than 20 per cent deposit or accessing equity from a current home loan that has a loan to value ratio of more than 80 per cent. The main additional cost that impacts renovators and home builders, however, is increased holding costs due to project delays. Quite often a project can take longer than planned due to inclement weather or unforeseen delays and this can significantly impact your bottom line. Make sure you factor in increased holding costs, that is paying the mortgage during construction, into your project budget. A contingency amount (normally at around 10% of the value of the project) is wise to hold as available to meet any cost over-runs or unforeseen events.
How to finance your home improvement project

Many renovators or home builders use the equity in their home or within their investment portfolio to finance their projects.
So, how can you move from your current financial situation to having the money you need to improve your property?
How much equity do I have on my loan?
To work out how much equity you have in your property, you'll need to subtract any debt remaining on your mortgage from the property's overall value. So, if your property's worth $500,000, and you have $300,000 left on your mortgage, then your equity is $200,000.But it's not quite that simple when it comes to accessing that equity through your lender. They'll send a valuer out to your property, and the figure they come up with may not match up to what you think its actual market value is. Furthermore, whilst you have $200,000 in equity, the bank requires it's buffer and will only lend you 80% (can be more if you wish to pay lenders mortgage insurance add lenders mortgage insurance IF story link here) of the value of your property. So in this example, your $500,000 property at 80% loan to value ratio (LVR) now gives you access to $400,000 in total.Your property's equity will increase both as you pay off your mortgage and as the property's value increases. So, if your $500,000 property increases in value by 10 per cent over 12 months that's an extra $50,000 in equity. Add to this any deduction to the mortgage gained through repayments, and your equity has significantly increased over the year.
How much do I need to borrow?
Once you've worked out what your useable equity is, you'll need to calculate the estimated total costs of your project. Remember to add in contingency funds for such things as increased costs caused by delays. You need to have completed a thorough feasibility of the project at the outset to ensure you're not overcapitalising.
Can I redraw on my existing loan?
Once your property has increased in value, whether it's through capital growth, renovation, or diligently paying your mortgage, it's possible to use the increased equity as collateral to finance a renovation or development. This involves refinancing your mortgage at its increased value, thus freeing up some of its equity for you to spend on the project.
Just like your initial agreement, your lender will calculate a loan to value ratio so that it can keep back some equity as security. This is usually 80 per cent but can be higher if you're prepared to pay lenders mortgage insurance (as discussed earlier). It's important to work out exactly how much equity you'll have at your disposal once the refinance deal's gone ahead before starting a project because you might be caught short.
Consider fees for the termination of your existing loan
Another factor to consider is any fees associated with the termination of your existing loan if refinancing to access funds for the project. These costs varies depending on the lender and the state the property is located.
To help you understand your financial position better there are a number of online calculators available.

Types of loans available for renovation

There a number of loans available for home improvement or rebuilding purposes which a specialist broker can discuss with you.
Refinancing
By refinancing their mortgage, you should be able to borrow more money, which can then help fund their renovations or building project. And, with interest rates low, refinancing may be a good option for you.
Construction or building loan
If you are building your own home or investment property, a construction loan may be suitable for you. This loan requires a fixed price building contract from a registered builder. These loans are usually interest-only for the period of building and then become principal and interest once building is completed or, subject to negotiation, this interest-only term can be continued. A construction loan allows you to draw money as is required whilst building. Further, along with the usual necessary documents that are required when applying for a loan, construction loans also require a "fixed-price building contract" and "council approved plans".
Personal loan
If the renovations are quite minor, borrowers may find that a personal loan is best. Importantly, the interest rates on personal loans are higher (as a general rule of thumb) than home loans as they are unsecured.
Line of credit
This is a slightly more complex type of funding as it lets borrowers access funds as they need it in order to pay for tradies or materials. Borrowers are charged interest on the balance owing on their account rather than a total loan amount.
Overdraft
An overdraft is an extension of credit from a lender when an account reaches zero. An overdraft allows the individual to continue withdrawing money even if the account has no funds in it. Basically the bank allows people to borrow a set amount of money. As with any loan, you pay interest on the outstanding balance of an overdraft loan. Often the interest on the loan can be lower thancredit cards.
Home equity loan
Borrowers can access some of the equity they have built up through certain means like a home equity loan to fund their renovations. It is important to note, however, that the amount of equity a borrower can access depends on how much the lender will let them borrow. A borrower will need to prove they can service any increase in debt, so just because they have $200,000 in equity, doesn't mean they will be allowed to borrow all of this to fund their renovations or development.
Risk of overcapitalising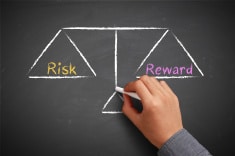 With any type of renovation or rebuilding project, it's vitally important to get the right advice early to avoid expensive mistakes later.
Overcapitalisation is not a word any renovator or small developer wants to hear, particularly an investor looking for a quick return.
And while overcapitalisation – when someone spends more on improving a property than the market will return on it when it comes time to sell – is less of an issue for people renovating a home they intend living in for the long term, it's still something everyone should bear in mind when looking to improve a property.
Intuitive Finance – can help you assess your situation and make decisions based on your budget

Navigating property lending and calculating the true costs of any renovation or development project to ensure it remains profitable can be difficult. Having a professional team on your side could make all the difference to your success. Now more than ever, you need investor savvy people working on your financial side.
The world of banking and finance can be a pretty daunting one for both novice and sophisticated investors and since our establishment in 2002 we've focused on providing outstanding service and business standards.
This approach was vindicated when we were recently named Victoria's favourite mortgage broker at the 2015 Investors Choice Awards.
Whether you are a homeowner, homebuilder or renovator, for expert advice on property investment loans and guidance on your next renovation or rebuilding project, contact Intuitive Finance to ensure you start with the right information and expert support on your side.
Further reading

For more information on renovating and home improvement please consider these resources:
Intuitive Finance – the smart choice
The world of banking and finance can be a pretty daunting one for both novice and sophisticated investors and since our establishment in 2002 we've focused on providing outstanding service and business standards. This approach was vindicated when we were recently named Victoria's favourite mortgage broker at the 2015 Investors Choice Awards. For expert advice on lenders mortgage insurance, contact Intuitive Finance.
The information provided in this article is general in nature and does not constitute personal financial advice. The information has been prepared without taking into account your personal objectives, financial situation or needs. Before acting on any information you should consider the appropriateness of the information with regard to your objectives, financial situation and needs.

Latest posts by Andrew Mirams
(see all)