I found myself watching HGTV last week – a fantastic channel that, amongst others, has shows that provide creative ideas for home owners and property investors alike covering buying and selling and renovating your home. The flip concept (buy/renovate then sell as quickly as possible) is a time honored strategy for making money through property…and the best "flippers" seem to do an amazing job of transforming erstwhile knock-down houses into properties perfectly pitched to a myriad of potential buyers
The concept of flipping is an intriguing one and not for the faint hearted and it got me wondering about what would be the best, and worst, ideas you could have when you come to renovate your house (be it an investment or your principal place of residence) with a view to maximizing the sale price.
At the outset, a lot of expert advice points to the fact that many investors don't get the returns that they expected when they commenced their project – this can be for a myriad of reasons but in simple terms, people can basically spend too much on their renovations, the whole process can take longer than planned (blowing out costs and delaying revenue) or they have made some poor choices regarding the actual improvements implemented – that are then subsequently not valued by prospective buyers at sale.

It sounds a little simple but the renovations that have the most appeal to as large a section of the home buying public for the suburb in which its located will generally add the most value to your property.

For investors especially, never forget that it's all about return on investment.
As you are preparing yourself for the challenge of renovating and selling your investment property, make sure that you surround yourself with experts who can give you sound advice – speak especially to real estate agents about the local market – What is selling? How much is it selling for? What are the minimum features/services that similar properties have and therefore you need? And above all, what WONT be valued by the market?
If you arm yourself with as much background information as you can then you can construct your plans in an informed, professional way. It's difficult to quantify but try and get a sense of the sort of returns you should expect for every dollar that you invest. Ideally you want the return to be a multiple of the investment but, at the very least, you would want to recoup your investment – assuming that the improvements will result in a quick sale (no matter what, you DONT want to be caught in a long sales cycle!)
Often, bringing a home up to the local standard wont actually add value and the investment on such improvements may not be fully recovered – that said, you may have purchased the property for a sufficiently cheap price that bringing the house up to standard isn't too much of a stretch – and you might well find the house impossible to sell without the additions – as always, do your sums and plan carefully!
High value/quick returns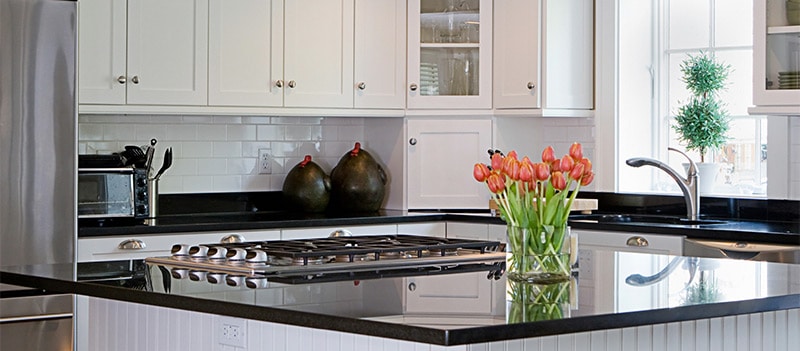 Kitchen
Where do I start?! Of all the improvements you can make to your property, the kitchen makeover seems to be the most compelling but, as always, there are some potential pitfalls.
A new kitchen can make or break a house sale – the last thing you want to do is have people enter a property and shudder when they walk into one of the most important spaces in any property but you also don't want to create a kitchen that is completely over the top when compared to the remainder of the spaces around the house.
It's an inexact science but I reckon an appropriate kitchen remodel should really recoup the full investment – to give you the best chance of that, don't leave anything out! Make sure that there is plenty of counter and cupboard spaces supported by modern appliances such as multi-function ovens, split dishwashers and extractor fans. If you have the space available, look at installing an island counter top (you can never have too much preparation space) and ensure that the area around the sink is well lit and well placed in relation to the other services
Many experts suggest that you should always look to install the most energy-efficient appliances you can find. You can highlight the fact that these are installed, and even estimate the annual savings compared to traditional units, in your marketing paraphernalia. As for style, it seems that the most sensible approach is to choose a more modern layout and style that will appeal to the most diverse range of potential punters. Don't skimp on quality (within reason) and make sure what you install wont date.
---
Bathroom
Ill never forget walking behind a couple at an open house once and hearing one of them scoff at a bathroom configuration. I didn't see the fact that two bathrooms side by side was a problem (I loved the balance of the house and was just happy that it had two bathrooms!) but they were horrified and very nearly walked out there and then! We ended up buying the place BUT I'm sure that this detail restricted the number of people interested in making an offer.
If your home only has one bathroom, then no matter where you can put it, try and install a second space because most scribes feel that you can appeal to a far larger market (and be confident to get a strong return on the investment) by adding another one.
If you can install a large bathroom that forms part of a master suite then that appears to be the most attractive option however , if this isn't possible then look at any underutilized spaces (closets or the spaces under the stairs) to install systems. As for what goes in to the space, at a minimum you really need a toilet, vanity and stand up shower – if you want more, such as a full bath then you will need significantly more space.
In the existing spaces, there are some great opportunities to spruce up an old bathroom quite easily and affordably. You can paint, you can change or respray tiles to freshen up the space and also easily update the fixtures (bathtub, vanity, basins, toilet, taps and shower screen).
---
Reinvent a room and if you can, create a bedroom
This is significant – properties are generally described via land size, room numbers and stories…and just think to yourself how you would approach the negotiation of a 3 bedroom versus a 4 bedroom house! As long as that 4th bedroom is legitimate (how many of you have walked into a house and realized that the vendor is stretching the truth in claiming that that small space at the rear of the house is actually a bedroom and not a storage cupboard!) then adding a room can prove to be a huge benefit – in expanding the market you appeal to and increasing the price you can expect. Look at underutilized spaces or even the attic or basement – can you add space over your garage? Get creative!
---
Add energy efficient windows, insulation and lighting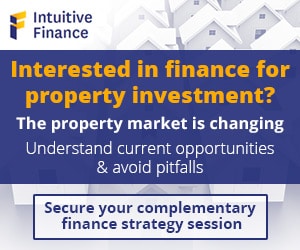 Whilst major structural improvements are the main aim, you could look at energy efficiency as a point of difference. The great thing about energy efficient products is that you can quantify the potential savings from each feature – I don't think it will be the reason someone chooses your house over others BUT it may prove the difference in a final choice between two options!
If your home lacks basic insulation, and has old doors and windows that create a drafty environment (meaning that your heating leaks straight out of the house!) then you can be sure that most potential buyers will discount their target buy price. You cant escape the fact that houses that haven't been modified with energy efficiency in mind cost more to live in and maintain.
---
Entrance and first impressions – what they call "curb appeal"!
OK, once you have completed the major renovations and are coming closer to open for inspection time, make sure that you spend a lot of time out in front of your house looking at ways to improve peoples first impressions!
Make sure that it's clean, make sure the roof looks sound, de-weed and even paint the driveways and pathways. Make sure the garden is neat (but not overly complex so people shudder at the thought of its maintenance) and fix that squeaky front gate.
If it's required, look at replacing old and daggy doors and dated fretwork. And make sure that the "freshness" seen at the front is continued throughout (carpets/paintwork/lighting etc) People want to feel that the house, no matter what vintage or features it has, has been well maintained and is clean and tidy and pleasurable to live in.
If you have a property with brickwork that "dates" the space and your budget allows, a cement render can "de-age" a property.
---
Landscaping
It sounds a bit counter-intuitive but don't "over" landscape! Create nice outdoor spaces that people can easily imagine themselves spending time in but don't create a second (unpaid) job for a new owner in trying to maintain an incredibly complex garden that requires constant maintenance!
---
Add a Deck / Outdoor entertaining area
An outdoor entertaining space – either attached to the house or stand alone can add significant value because, lets face it, who doesn't love a BBQ? If you can create a space that flows easily from inside to out (and in close proximity to the kitchen) then that is ideal – you just need to remember that people are walking through your open house trying to imagine a life spent there! Help them see the possibilities!
---
Light and Space
Knocking down walls to "open" the spaces and let light in can be a bit daunting but go on, back yourself! If you can free up the spaces in the house to create inviting living, entertaining or dining areas (eg by knocking down the walls between the spaces) then that will add significantly to the house's appeal.
And the not so lucrative…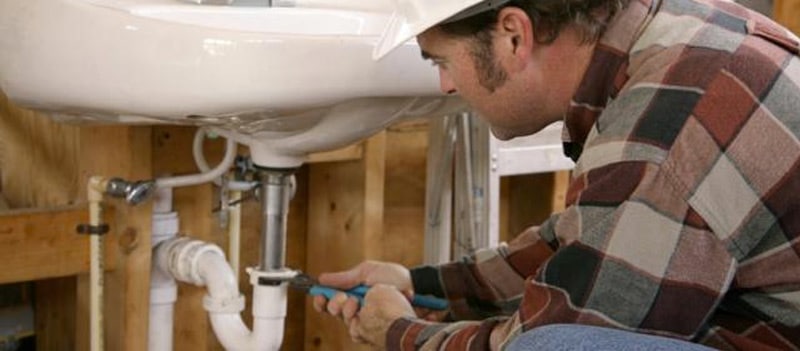 And here we come to the improvements where the heart can often rule the head, which generally means return on investment is a foreign concept!
Overcapitalizing
This may sound obvious, and therefore silly, but generally you should only over-deliver a little on what peoples expectations are for the house…there is no need to build the Taj Mahal when a beautifully appointed bungalow with some delightful surprises (great kitchen, creative use of space, well lit and welcoming) will achieve the desired result! I think overcapitalizing generally occurs when you renovate to your own requirements and expectations of what you would love to live in yourself. Try not to think that way – focus on what the punters want, what else is available in the surrounding suburbs and don't let your passions get in the way.
---
Swimming Pools
Whilst they have an immediate appeal to some – who wouldn't want the luxury of being able to walk out their back door and dive into the azure blue of a landscaped swimming pool – don't assume that everybody is in love with the idea! Some people see swimming pools as a huge inconvenience -the cost to maintain, the space they take up and most crucially, the danger they represent to families with small children. I'd suggest to have a long hard look around the suburb you are in before embarking on such a project – if a pool is a common feature and if there is sales data that shows that houses with pools consistently fetch better prices (which in turn gives you a chance to get a good return on the funds spent building the pool) then I say go for it, if not, DONT!
---
Gardens that are too complex and difficult to maintain
I love walking through Melbourne's Botanic Gardens but I'm pretty sure I don't want to have to try and maintain an exotic garden creation in my own backyard – large, intricate, highly manicured gardens can be be quite intimidating to people who are busy enough without having to fret about how expensive and difficult to maintain the outdoor spaces will be. Remember also that only 5 years ago we were in drought conditions and I think people are now acutely aware of how water-hungry gardens can be, which in turn adds expense and is not particularly kind to the environment.
---
Carpeting
People can be really funny about carpets – we all have opinions about their colour, texture or how they will sit with other furnishings. When in doubt, restore the old wooden floors if you can. These can often be more neutral in impact and allow punters to fashion the house in line with their existing furniture.
---
Invisible Renovations
You clearly have to bring the house "up to spec" but don't expect a significant return on improvements that any home owner should reasonably expect to be in place – be it sound plumbing, heating or even cooling – just be aware that you might not recover the costs of installation when the time comes time to sell. That said, without such, you may find it impossible to list the property so again, assess what you are competing with and hit that standard as a minimum.
---
New roof
Replace the roof only if its absolutely, unequivocally necessary!!!
Whatever you do, here are the ways to finance the process…
So, I hope that this has given you a feel for choosing what renovations are required for your investment property.
The next question is to work out how to finance the renovation.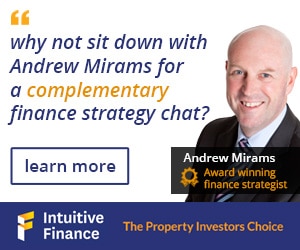 In general there are a couple of options you should consider – either using existing equity or establishing a construction loan.
The equity option involves using or releasing any available equity from your existing property portfolio to fund the renovation. You can refinance your home loan or , if it can be done, redraw against your existing loan. If available, you can use features such as lines of credit or offset facilities.
A construction loan is a little more restrictive in that the lender in this case will have significantly more control than you – once contracts are in place, its the lender who will deal directly with the builder – paying them in stages and holding them to the construction schedule
The benefit in this case though is that, once you have created the contracts and agreed prices, a lot of risk can be avoided.
As we always say at Intuitive Finance, in the case of complex financial transactions and property projects, its very important to use the experts. We are perfectly placed to help you understand the key factors at play and we urge you to take advantage of our wealth of experience and contacts.
The information provided in this article is general in nature and does not constitute personal financial advice. The information has been prepared without taking into account your personal objectives, financial situation or needs. Before acting on any information you should consider the appropriateness of the information with regard to your objectives, financial situation and needs.

Latest posts by Andrew Mirams
(see all)