Welcome to Part 2 of the 10 Most Important Things to Ask Your Mortgage Broker in 2021. Taking into account today's low-interest environment, the rocketing property market and the unpredictable nature of the COVID-19 pandemic, it's important that that anyone seeking a loan goes into the process well informed and ready to act decisively. 
That's why I've compiled this handy guide to help borrowers – particularly those new to the game – get the most out of their broker experience. Your mortgage broker is your expert guide on financing. You need to make sure you get as much value from the relationship as possible. 
Before we dive in, if you haven't read The 10 Most Important Questions To Ask Your Mortgage Broker in 2021 (Part 1), then click this link.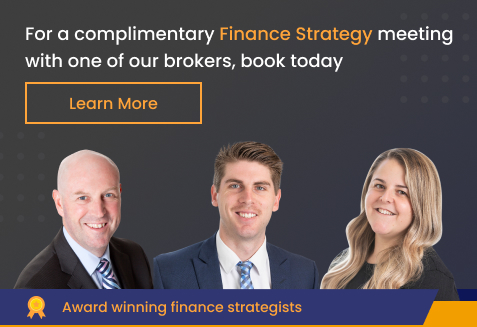 Here's Part 2 of the series. 
6. What fees will apply to my loan? 
That's the burning question, isn't it? How much will this cost me? First-home buyers are often nervous about costs (after all, the house is already costing seven times their annual wage, on average, so, add some hefty fees to that bill and the figures become daunting).  
The fees you pay will depend on the type of loan and the lender that you choose. Do your homework and look at a few different loan products so you can be familiar with the conditions on offer. 
Understand the difference between: 
up-front fees, 

ongoing fees,

service fees

redraw fees (if you have a redraw facility) 

annual fees, and, the big one that many forget,

exit fees. 
Pro Tip: When you're hunting for the fees, look in the Product Disclosure Statement (PDS). Fees must be included in this document. 
7. Can I make extra loan repayments?
If you're on a fixed-rate home loan, it's possible that extra repayments will be capped or there will be a fee attached to making additional repayments. But if you have an income that can fluctuate then you should talk to your mortgage broker about looking for a product that includes the capacity for fee-free additional repayments. Most variable home loans will allow additional loan repayments. 
Often, choosing a home loan product is about understanding what's most important to you in your particular circumstance and compromising on other features that you'd like to have but aren't as financially critical.  
Your mortgage broker should be able to guide you into the correct loan and interest rate products that allow you both the freedoms of extra repayments as well as low interest rates.
Pro Tip: Splitting your loans between part fixed and part variable is a great way where you can access a very low fixed interest rate as well as a variable portion with the flexibility to have offset accounts and unlimited additional repayments and enables you to get the best of both worlds.
8. What is the benefit of an offset account?
An offset account is a bank account that is linked to your home loan. The offset account's balance is 'offset' against the amount you owe on your home loan balance. Your lender will charge interest on the net balance of your home loan, which is the amount owing on your mortgage minus the amount in your offset account. 
To really get the most out of this feature, though, it's important you keep a good sum of cash in there, at all times. Many people get their salary deposited into their offset account and use it as a transactional account.
The main benefit of an offset is you'll pay off your home loan faster as your savings effectively reduce your loan account balance, thereby paying more principal and less interest with every loan repayment you make.  
9. What deposit do I need to buy a home? 
As big a deposit as possible is the short answer.
At the bare minimum you'll need five per cent of the purchase price as your deposit. However, it's preferable to have more. And if you want to avoid additional costs, such as lender's mortgage insurance (LMI) then you'll need more than 20 per cent. 
20% of the purchase price i.e. for $500k purchase, you need $100k plus your stamp duties and transaction costs is the minimum needed to avoid LMI. But using a family guarantee or other methods such as government schemes can also assist you to maximise your purchase and minimise your deposit or costs.
10. Can I get my property valued? How often should I do this? 
Following the lengthy shutdowns of 2020, the property market has rebounded significantly, with strong buyer demand exerting pressure on the market. 
Real estate agents are racing for stock and are actually cold-calling prospective sellers, offering free appraisals of their home as a way establishing relationships with potential sellers. 
Be aware, when you're talking to banks and lenders, that there is a difference between an appraisal and a valuation.  An appraisal is an estimate of how much the property is likely to sell for in the current market and is usually a free service offered by a real estate agent. 
A valuation must be conducted by someone who is trained, usually university educated, accredited and a member of the Australian Property Institute. A valuation is a written document and is the legally binding opinion of the valuer. There's almost always a fee attached.
When buying a property, refinancing a property or selling a property, it's likely the lender will want a full valuation done. Often, they will pay the fees, but not always. 
You can get a valuation done as often as you are happy to pay for one, although depending on how quickly the market is moving, a valuation would be valid for three months and possibly up to six months (for a slow-moving market).
Most lending institutions apply a three-month rule to valuation validity. If they require a valuation, and your last assessment was more than three months ago, they will commission a new valuation report.
These 10 Most Important Questions that will help you get the most out of your mortgage broker relationship. Doing your homework is key. Being able to talk to your broker confidently will go a long way to building a good relationship and helping you make an informed decision about your home loan.
The information provided in this article is general in nature and does not constitute personal financial advice. The information has been prepared without taking into account your personal objectives, financial situation or needs. Before acting on any information you should consider the appropriateness of the information with regard to your objectives, financial situation and needs.

Latest posts by Andrew Mirams
(see all)