There appears to be an increasing amount of media commentary about mortgage stress of late.
This is mainly because of the "threat" of rising interest rates because, as I've written about before, rates can't stay historically low forever.
While most smart homebuyers and investors haven't overstretched themselves financially – and have worked with professional mortgage brokers who would advise against it – others are perhaps not quite so lucky.
What is mortgage stress?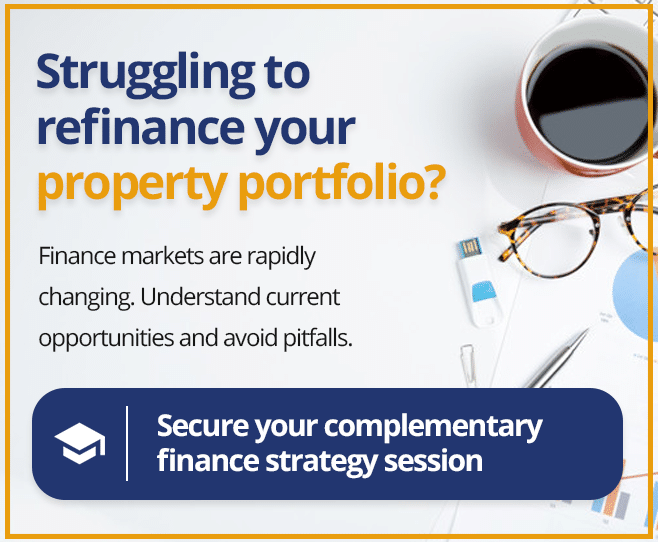 While there isn't really a concrete definition of what mortgage stress is, the widely accepted wisdom is that it equates to spending 30 per cent or more of your pre-tax income on your home loan repayments.
According to Digital Finance Analytics, almost one million Australian households – or 29 per cent – are currently experiencing mortgage stress.
Digital Finance Analytics has also suggested that 51,500 borrowers could be at risk of defaulting on their mortgage in the next 12 months.
While these figures do seem high, it's likely that it relates to specific geographic regions, such as Sydney, which experienced soaring prices as well as plenty of buyers inflicted by Fear Of Missing Out over the past year or two especially.
The end result, unfortunately, is likely to be property owners with loans that can't sustain even the smallest rate rises because they borrowed too much to start off with just to secure a slice of the "action".
Also, with low wages growth, mortgage and household debts are at record highs.
While everyone has periods of cash flow wobbles, mortgage stress is something else entirely.
In fact, there are a number of signs that someone is experiencing mortgage stress:
They never seem to have enough money.
Credit card debt starts to creep up or they struggle to meet even the minimum monthly payment.
They struggle to pay utility and other bills.
Sometimes they miss a loan repayment by a day or two before scrapping the necessary funds together.
What can be done about mortgage stress?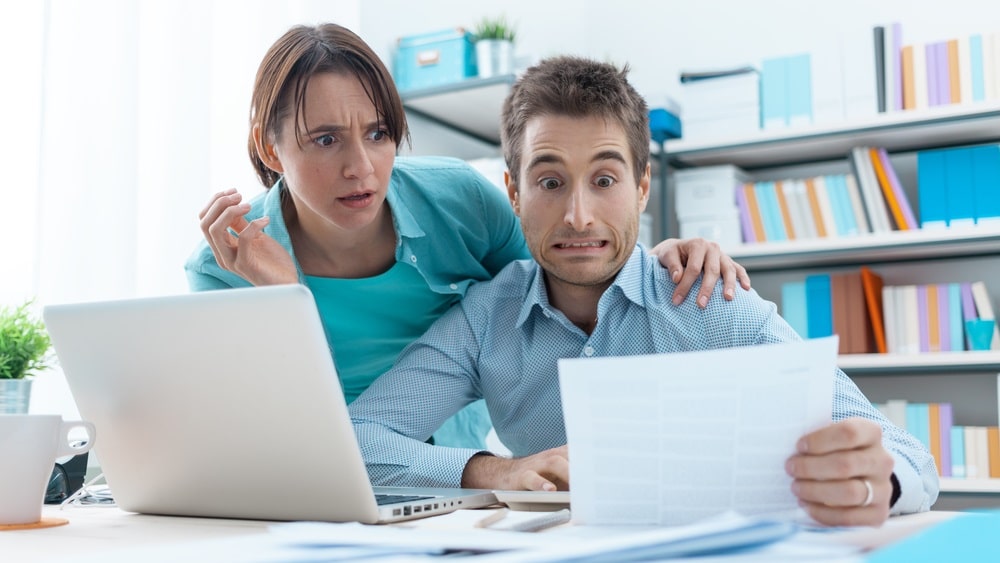 If any of the signs above sound like you, there are strategies to help.
Firstly, you must have a realistic home budget from the outset that is actually within your means.
Most people have no idea how much they spend month to month and are usually horrified when they actually complete a comprehensive budget.
To help reduce mortgage stress, therefore, you must create a budget so you can recognise and eliminate unnecessary spending.
Another strategy is to call your bank or broker to discuss your options, including negotiating a lower interest rate which will reduce your repayments.
You can also request a "repayment holiday" to take some financial pressure off.
If your financial situation is particularly dire, you should also consider selling any unnecessary items – such as that new shiny car that is costing you a bomb in personal loan repayments, but is not necessary.
At the end of the day, you have to do everything you can to retain your home because once the bank moves in, it's unlikely to be a positive experience for you, both financially and personally.
What are the top three reasons for mortgage default?
Most borrowers believe that they'll never need to worry about defaulting on their mortgage.
But the reality is that sometimes bad stuff happens to good people.
One day you could you be gainfully employed or in a supposedly happy marriage, but by the end of the day you could have been made redundant or come home to find your husband or wife with their bags packed at the front door ready to move to Thailand.
And that changes everything.
In fact, the top three reasons for mortgage default are:
1. Divorce or separation
Divorce or relationship breakdown with a de-facto partner not only causes emotionally heartache, it's also the number one reason for mortgage default.
2. Illness or involuntary unemployment
Anything that stops you working unexpectedly, whether it's job loss or unexpected illness, is the next most common cause of mortgage default.
3. A death in the family
Unfortunately, the life-changing grief that comes from a death in the family is often accompanied by a significant financial burden.
This usually includes the costs of a funeral service as well as burial or cremation, and it can mean the cost of moving to a single income household if the person who passed away was a spouse or partner.
Getting the right financial advice about mortgage stress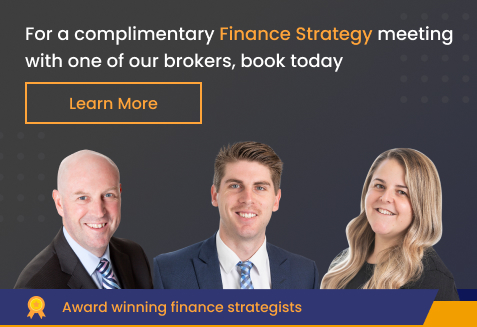 Mortgage stress appears to be on the rise, but you don't have to become one of its victims.
There are a number of strategies that you can implement to help protect you from being stressed about your mortgage.
The world of banking and finance can be a pretty daunting one for both novice and sophisticated investors, and since our establishment in 2002 we've focused on providing outstanding service and business standards.
This approach has been vindicated many times by our multi award-winning approach.
So, if you'd like to understand more about managing your mortgage, why not contact Intuitive Finance today to ensure you have the right information and expert support on your side from the very beginning.
If you'd like an expert to teach you more about financial management or if you have any other questions, please just contact us directly and we'll be in touch.
The information provided in this article is general in nature and does not constitute personal financial advice. The information has been prepared without taking into account your personal objectives, financial situation or needs. Before acting on any information you should consider the appropriateness of the information with regard to your objectives, financial situation and needs.

Latest posts by Andrew Mirams
(see all)