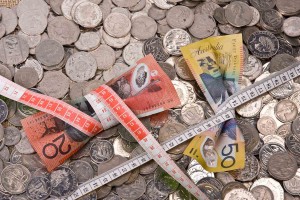 More than 860,000 Australian households are estimated to be now in mortgage stress with more than 20,000 of these in severe stress.
Digital Finance Analytics says this equates to 26.4% of households, up from 25.8% last month.
DFA suggest more than 30,000 households in the nation's wealthiest suburbs are facing financial stress, with hundreds risking default over the next 12 months because of soaring debts and static incomes.
Hundreds of households in Sydney's harbourside Vaucluse, where the median property price is $4.5 million, or Melbourne's bayside Brighton, where a median priced house is $2.6 million, are being severely squeezed as costs continue to stretch incomes, the Digital Finance Analytics research finds.
The main drivers of stress are rising mortgage rates and living costs whilst real incomes continue to fall and underemployment is on the rise.
This is a deadly combination and is touching households across the country, not just in the mortgage belts.
DFA analysis shows that:
NSW has 238,755 households in stress (225,090 last month),
VIC 236,544 (229,988 last month),
QLD 146,497 (144,825 last month) and
WA 118,860 (107,936 last month).
But as you can see from the table below, mortgage stress is not confined to the cheaper "mortgage belt" suburbs.
More than 30,000 of Australia's richest households could be in mortgage stress

Source of Graphic: The Australian Financial Review
[/vc_column_text][/vc_column][/vc_row]

Latest posts by Michael Yardney
(see all)