There's nothing quite as exciting as finding out that you're pregnant, is there?
In fact, you revel in the joy of bringing a new life into the world – but not long after realising you're pregnant, financial reality sets in.
Most Australian households have two incomes these days so the thought of dropping down to one for a number of months, or even a few years, is filled with a little trepidation for most people.
One of the many wonderful things about being pregnant is that you have nine months to prepare for it!
And in today's world that means working out how we're going to cope financially while you're on maternity leave.
How do I manage my finances while on maternity leave?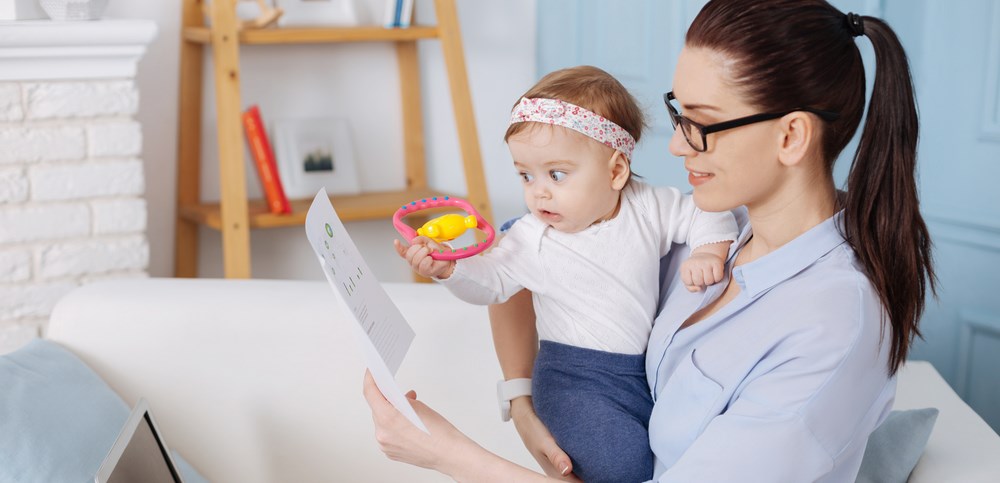 While it's nowhere near as exciting as planning for a baby, it's vital that you – like me – are financially prepared for the new arrival well in advance.
This includes creating a detailed budget during the pregnancy which will allow you to put aside extra savings when you're on maternity leave.
You should also create a budget for your period of maternity leave, which should include any paid parental leave provided by your employer and government schemes.
In Australia, we have access to government paid parental leave, depending on a number of factors, which helps all new parents stay at home longer with their new baby.
However, it's vital that you investigate what your entitlements will be while you're on maternity leave so that you can adequately budget in advance.
Saving is also an important part of planning for maternity leave, because unfortunately most families will have less money coming into the household during the time you are away from work.
So, it's always advisable to save hard before the baby is born so you will have enough cash flow to see you through your maternity leave.
No one wants to go back to work sooner than they need too, after all.
What about my job? Can I work from home?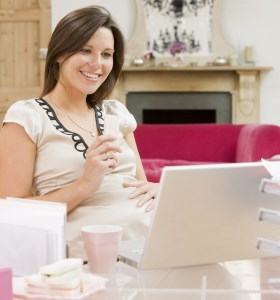 It's a no-brainer that new parents want to spend as much time with their new baby as possible.
Thankfully, flexible working practices are much more common today than they were in our parents' generation.
So, if you're going on maternity or parental leave, perhaps talk to your employer about what options are available for you to start back at work, but still be able to spend time with your young family.
Perhaps together you can develop a return-to-work strategy that involves working part-time, or even working from home for half of every week.
Like I said, thankfully employers today are much more open to working parents – plus there is legislation to protect your access to flexible working conditions, too.
Be excited and prepared
When it comes down to it, waiting for the arrival of your new baby should be a time of excitement, not financial worry.
By planning early, setting a budget, and accessing professional advice if needed, you can be prepared as possible (financially anyway!) for your new arrival.
That way, your maternity or parental leave will be filled with wonderful memories of bonding with your baby not worrying about how you're going to pay the mortgage.
The information provided in this article is general in nature and does not constitute personal financial advice. The information has been prepared without taking into account your personal objectives, financial situation or needs. Before acting on any information you should consider the appropriateness of the information with regard to your objectives, financial situation and needs.

Latest posts by Kym Lucy-Smith
(see all)