Land Surveying – what is it and why is it important?
There are a range of property professionals at your disposal and, in most cases, you'll recognise them by name.
But while you may have heard of a conveyancer, project manager, buyers' agent or mortgage broker, you may not fully understand the scope of skills these people bring to successful ventures.
Today, I'd like talk about land surveyors. They're great professionals to have on your speed dial, but you may not be utilising their full range of services to your best advantage.
So, what is land surveying?
If you're buying a property with the intention of developing or significantly renovating, you need to know about land surveying.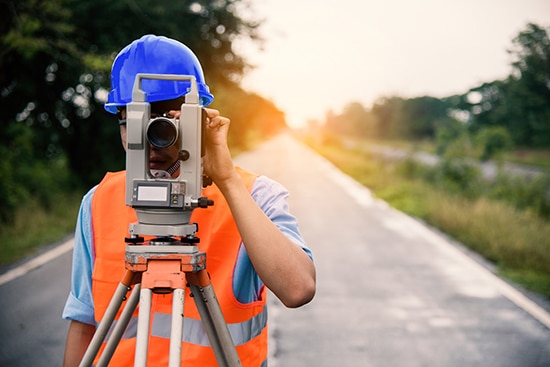 You've probably seen surveyors in the field as you drive to work. They're the ones in hard hats who're often looking through telescopic machines set on tripods – gazing to the horizon or concentrating on a height staff being held by their apprentice.
Land surveyors actually work on a diverse variety of projects from planning and design of new or existing infrastructure, land and building development, construction (buildings, roads, bridges, sports fields, farming, etc.), to monitoring and environmental measuring.
They're experts in determining land size and measurements, as well as topographic heights. The surveyor gives advice and provides information to guide the work of engineers, architects, town planners, geologists and developers. They also work with all levels of government as well as service authorities such as water, sewer and power authorities.
Surveyors are often the first people on any construction or development site, measuring and mapping the land. Their measurements are then used by architects to understand and make the most of the landscape when designing, and engineers to plan structures accurately and safely – ensuring buildings not only fit with the landscape but are able to be constructed.
Their work forms the foundational information upon which many of plans are created to ensure the form and function of projects meet the brief.
Why do renovators and developers need their land surveyed?
Accurately understanding the dimension and topography of any site is key to ensuring what you plan to achieve will comply with building guidelines, town plans and the end goal of your project.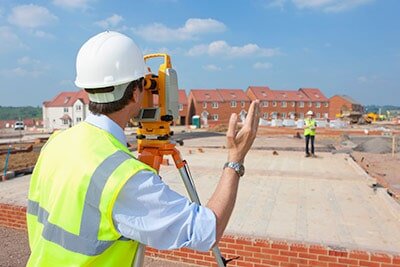 For example, if your structural renovation or development project requires constructing new rooms or additional dwellings after subdividing a block, you need to understand whether everything will fit on the site. You must also ensure you adhere to all town planning codes, like the wall distance from property's boundary line.
In addition, if you're proposing to build, renovate, develop, subdivide, or change the land use, a planning permit might be required. These are lodged with the relevant local government department and are assessed against the land zoning, permitted land uses, overlays, municipal strategic statements and various other planning documents. To make your case, a professional survey is going to be mandatory.
It's important to understand there are a whole host of different zones that allow for different land uses to be conducted. There also may be overlays such as wildfire, heritage, vegetation protection on the land as well as particular local provisions such as minimum and maximum land size for subdivision, building heights and plot ratio that you need to know. Having your boundary lines and topographic heights accurately measured on a plan ensures you can address and accommodate all of these issues while still completing the project you plan.
What is an Existing Conditions Survey?
So, for structural renovation or development projects, a type of survey may be required, which is called an Existing Conditions Survey. It also can be known as a site and context plan.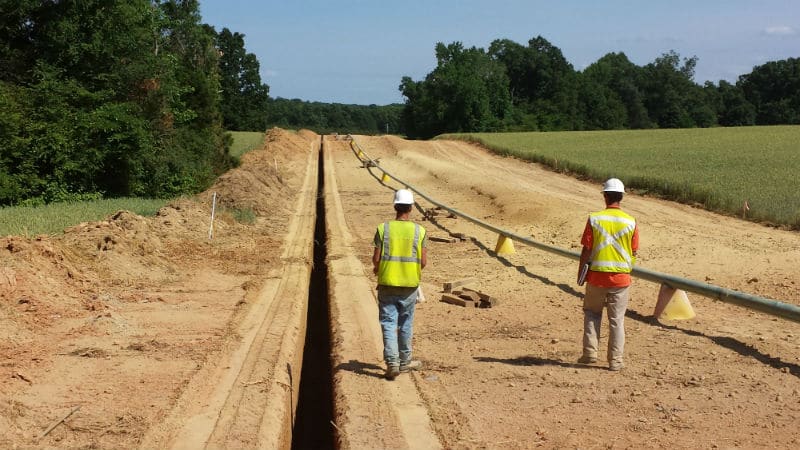 A qualified land surveyor will survey the site to provide information including the location of features such as buildings, vegetation and fences, the slope of the land, building heights, road features and any utility services that are currently present.
If your project requires a town planning application, the adjoining property buildings are also surveyed including the location of habitable windows, doors, roof ridgelines and eaves.
The land surveyor may also have to carry out a title re-establishment survey to determine the exact location of the property boundaries because sometimes the boundary is different to the existing fence lines. Of course, this survey is necessary if any of your proposed works are near the boundary.
In areas close to waterways, or in flatter parts of land, the location and heights of drainage and sewer infrastructure is also vitally important. This information can often determine future dwelling floor levels or the ability of increased density developments to be serviced as existing infrastructure may not have capacity.
What happens to the land survey information?
By using specialised equipment such as levels, electronic theodolites, tapes and Global Navigation Satellite System (GNSS) units, surveyors can accurately measure land and define boundaries.
Once they have surveyed a property, they draw up a plan for their client and if necessary, lodge the subdivision plan with Land Victoria or the equivalent State Government department.
The boundaries registered by land surveyors are then recorded in the State's land information system, which includes the boundaries of privately owned and government land, survey plans, survey field records, ownership information, easements and other land information.
Why you must use a licensed surveyor
In Victoria, licensed surveyors are registered by the Surveyors Registration Board of Victoria (SRBV). Each state and territory has its own governing body.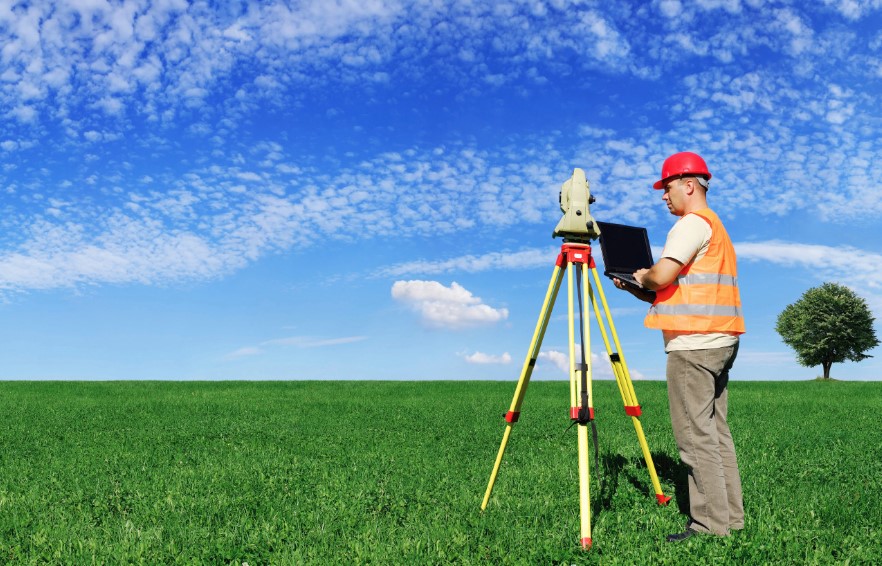 The SRBV is a statutory body responsible for establishing and maintaining the competency and educational standards for licensed surveyors, maintaining a register of licensed surveyors and managing disciplinary procedures.
A licensed surveyor is the only person legally entitled to undertake a survey to mark the boundaries of your property.
A licensed surveyor will define your land boundaries and upon request should provide a certified plan that confirms the work has been completed correctly.
It's vitally important to understand that surveys prepared by non-licensed surveyors do not have legal standing and will not be recognised as evidence in the event of a boundary dispute.
It's not worth the risk, so make sure you only use a licensed professional to survey your land.
Non-licensed surveyors are able to carry out many other forms of surveying including Existing Conditions Surveys, engineering, construction, environmental and monitoring surveys.
How much does land surveying cost?
Fees for land surveying can range anywhere from approximately $375 to tens of thousands of dollars depending on the scope of works required. On average, surveyors base-line fees will come in around $450 to $500 for basic jobs.
When calculating the total surveying costs, a number of factors have to be considered including:
Site location — The area where the property is located directly affects the price. You may be charged a higher rate if there are plenty of trees present or if the property is not easily accessible to vehicles.
Size of the property — The larger the property, the longer it will take to survey the land.
Shape of the property — It is cheaper to have a rectangular-sized property measured and surveyed compared to a piece of land with irregular borders.
Physical features of the land — You may be charged higher surveying rates for properties located in a mountainous terrain with plenty of foliage. Apart from the difficulty of surveying these lands, they're not easily accessible as well.
Given a structural renovation or development costs tens or hundreds of thousands of dollars, the cost of having the land professionally surveyed is small change in comparison to the total project cost, isn't it?
Set out Surveys for construction, engineering, and development
Often when any new, improved, or upgraded development (building, road, oval, bridge etc.) is to be constructed, the exact locations of these works are required to be set out by a surveyor.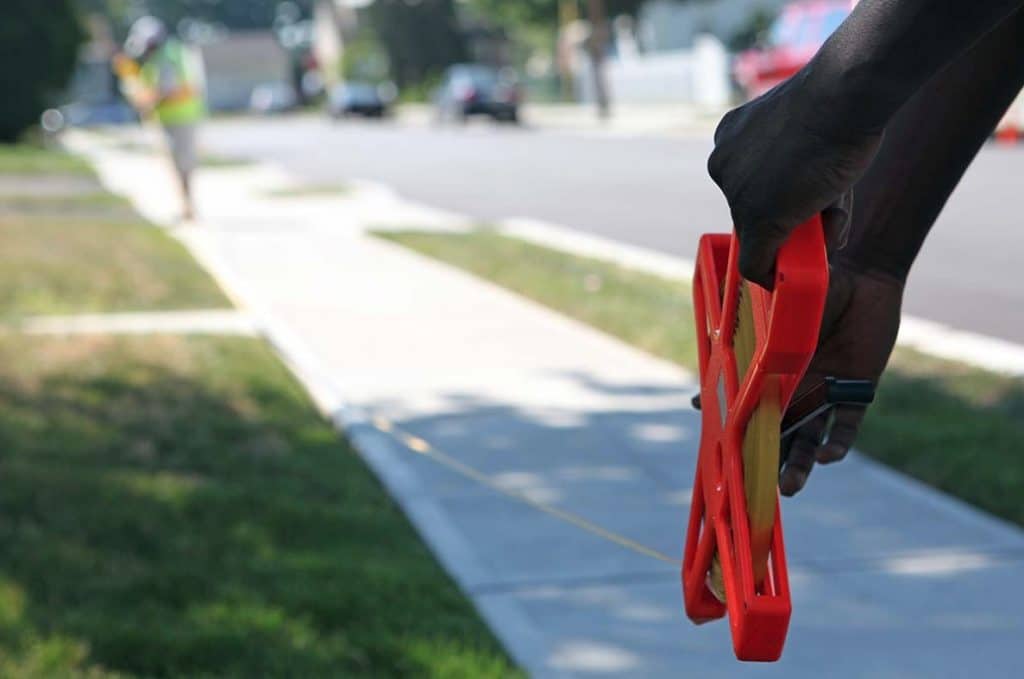 They can be as simple as setting out a reference line to allow builders to position the building, although modern construction techniques allow for more detailed and intricately shaped buildings (often constructed off-site), so the need for precise set out is invaluable.
On a sloped site, surveyor's equipment can measure horizontal distances. This is incredibly useful for builders who don't often have access to the specialised hardware for these measurements. With the correct setup, the surveyor's equipment can measure distances to within a few millimetres. They can also measure vertical distances which are invaluable in providing for cut and fill measurements when constructing a road, drain, or for setting out an excavation for a pipeline.
Having the right set out data at the outset is so important as it provides surety to the construction teams, reduces time loss, and allows those on site to do what they are experts in.
Surveyors can also use their knowledge to double-check design plans and create survey plans that have all information required for the set-out of the construction.
Surveyors will work with a project's other professionals and contractors too, so as to determine what set out information is required. This allows the construction team to have a 'plan of attack' prior to site visits, helping minimise delays and making the process more efficient.
When the set out is complete surveyors can ensure a site handover is carried out, and provide set out plans for reference.
Intuitive Finance – the smart choice
Undertaking a structural renovation or small development project requires a lot of planning to help secure its financial viability.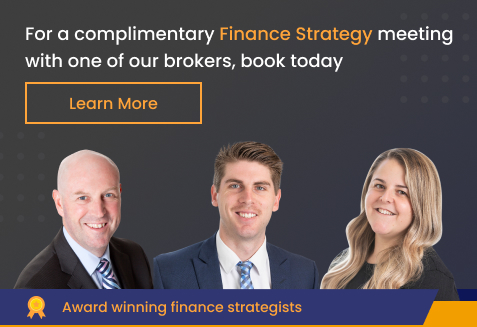 A key part of that is land surveying to ensure that your project is physically possible as well as complies with all relevant codes and zoning.
Using professionals in all aspects of your property projects is a must.
For example, the world of banking and finance can be a pretty daunting one for both novice and sophisticated investors. Since our establishment in 2002 we've focused on providing outstanding service and business standards.
This approach was vindicated when we received the Finance Broker Business Award at the 2018 Mortgage and Finance Association of Australia (MFAA) Excellence Awards. So, if you're about to embark on major property project, why now contact Intuitive Finance today to ensure you have the right information and expert support on your side from the very beginning.
✕
Discuss your specific needs & formulate the right strategy for you. Get in touch to organise your complimentary 60min session today!
The information provided in this article is general in nature and does not constitute personal financial advice. The information has been prepared without taking into account your personal objectives, financial situation or needs. Before acting on any information you should consider the appropriateness of the information with regard to your objectives, financial situation and needs.

Andrew Mirams is the Managing Director of Intuitive Finance and is a highly qualified mortgage advisor who holds dual diplomas in Financial Planning (Financial Services) and Banking and Finance (Mortgage Broking). Andrew's expertise covers all aspects of lending for a diverse range of applications – from first home buyer loans or property upgrader loans, property investor loans, expatriates and loans for self-employed. With almost 30 years of experience, Andrew has been acknowledged by the mortgage industry as one of its best performers with multiple awards including regularly featuring in both the top 100 mortgage brokers list and Top 50 Elite business writers. Andrew was voted Victoria's favourite Mortgage Broker at the 2015 Investors Choice Awards, and won again for the same category at the 2017 Better Business Awards. The team at Intuitive Finance has also figured prominently by winning the 2016 "Best Independent Office (<5 brokers)" and "Best customer Service" Awards, and more recently at the 2017 MFAA National Awards, they also took out the "Best Customer Service" Award, a recognition which speaks for itself! Visit Intuitive Finance for more information.

Latest posts by Andrew Mirams (see all)