Of the COVID programs helping Australian households stay financial, JobKeeper would be considered one of the most effective.
The federal government brought in JobKeeper as cues of newly unemployed began snaking out the doors of Centrelink.
The program pays employers up to $1500 a fortnight per full-time, part-time or casual employee who'd worked for their business for over a year so long as the business fit criteria involving a loss of turnover due to the pandemic.
On 20 July, it was announced that the JobKeeper subsidy would be extended to 3 January 2021, but with a lower maximum payment of $1200 per fortnight.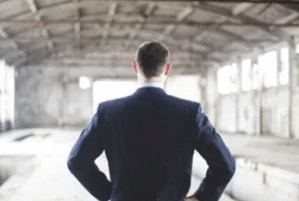 A further extension from the 3 January 2021 to 28 March 2021 has also recently been announced, however the payment will be lowered again, maximising at $1000 per employee per fortnight.
The scheme was designed to buy time – time for the development of a vaccine, treatment or cure for the virus.
Time for businesses to pivot and address their operations to meet the challenges.
And time for employees to get their financial affairs in order.
JobKeeper would keep the lights on, the family fed, and loans serviced while we all worked out a future strategy.
But as we now approach the start of the first extension period, there are Australians who will be caught short on household income… and they're living in fear of not being able to pay their mortgage.
For those staring down the barrel of debt, what are the options and will banks move to repossess homes?
Here are my thoughts.
Don't panic
There are a number of reasons to stay calm.
Firstly, it's obvious the government will not leave those in genuine need out in the cold.
The program has already been extended several times, and while payments are being reduced, they are still supportively high.
In addition, the political rhetoric suggests certain industries and their employees will be targeted for further support. Think hospitality, tourism and airlines. There is every indication these sectors will see government step up and help businesses and employees through the remainder of this crisis.
I also note that despite a high national unemployment number, it does appear to be stabilising. As at the time of writing, we've seen the monthly unemployment rate drop from 7.8 per cent in July, to 7.6 per cent in August. There have been recent relaxations in the shutdowns and there's talk of state's borders reopening. As such, there are already signs we may have ridden out the worst of the unemployment numbers.
Industries and sectors have also had time to alter their business models and change their structures. We will see jobs again – perhaps different but still secure – and for those who are willing, I believe they will gain employment as we edge closer to a solution.
But what about the banks?
I realise there will still be borrowers out there concerned their income is about to dry up and bracing themselves for banks to come knocking on their doors and asking for their keys.
To them, I say this…
Banks do NOT want to foreclose on your property!
You see, lenders make profits by extending credit and receiving interest over long periods. They have not established their business model on repossessing people's assets and selling up their homes – a scenario that would often leave the lender short of recovering what's owed to them anyway.
In addition, what lending institution in its right mind would want to face the public relations storm that would come if they began repossessing people's homes during a pandemic? No one – not even bank executives – want to end up on A Current Affair with a microphone shoved in their face and camera tracking their every move.
As a mortgage broker with years of experience, I offer you this piece of advice.
Banks are keen to help you find a solution and will work with borrowers who show an intent for servicing their loan and continuing their borrowing relationship.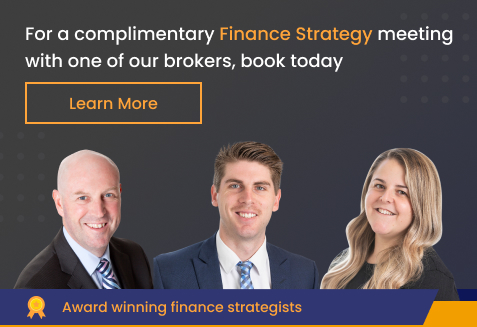 Here are just some of the options worth researching:
Ask a mortgage broker to look at your financial situation. You may discover things are not as dire as you imagine in terms of borrowing capacity,

Look at the various borrowing options you may qualify for. There are a range of financiers out there keen to lend, you may well fall within their guidelines,

Discuss with your lender how you may amend your loan terms to reduce the monthly burden. For example, there may be the option to move to interest-only payments,

Mortgage repayment deferral schemes have been extended by some lenders. If things are really tight, see if you qualify for having your repayment put on hold for a little longer.
So, if you are under stress, take a breath and call your mortgage broker. Solutions can be found when we work together.

Latest posts by Andrew Mirams
(see all)