I'm growing a little tired of our media outlets and the anti-vaxxers community continually running these scare mongering campaigns against the Coronavirus vaccines.
For the record, I'm fully vaccinated.
But our economy is not and the unspoken damage being caused to businesses around the country, not to mention the drain being placed on State and Federal budgets now running huge deficits and debts that our children and grandchildren will be left to pay for years, and maybe even decades to come, has to stop.
Now I'm not saying that we shouldn't take the health risks into account, but we have to also now start to manage the risks versus the long term damage being caused to economy.
I have many clients who are pilots, air hosties, run travel agency business, retail stores and hospitality venues that are being set back not days, weeks or months, but probably in many cases are being set back years before they'll likely recover from this, and that's for some of them fortunate as a number may lose their businesses and livelihood altogether.
I find it hard to swallow when I talk to people their reasons why they won't get a vaccine. The other day I was talking to a chain smoking 40 year old who refuses to get it in case he gets a blood clot… really? As a chain smoker, you are at high risk given this is a lung infection disease, and you are far more likely to die of cigarettes than a vaccine.
It's funny isn't it, if you are going on an overseas holiday, you are happy to have whatever jabs the doctor says you should – typhoid, malaria etc. with no questions asked. Similarly, if you step on a nail, you rush to hospital to get a tetanus jab, with no questions asked but a coronavirus vaccine, oh no, that's dangerous isn't it?
Statistically, you are more of a chance dying from a coconut falling from a tree and hitting you on the head, then a blood clot from the vaccine.
The majority of people are probably more likely to suffer side affects from the vitamin supplements they take daily than this vaccine!
And the reality is, just like we have many deaths from the flu each year that even with higher and better vaccination rates, there will still be deaths from this virus. I guess the unvaccinated will supply the greater proportion of the numbers.
That's something that the anti-vaxxers will have to ponder.
Historically, economics is called the dismal science. But for the moment, let's just focus on the pure economic costs.
Treasurer Josh Frydenberg has shown us the Coronavirus costs via virus/vaccination equations and here they are:
50% vaccinated = costs the economy $570 million a week

60% vaccinated = $430 million a week

70% vaccinated = $200 million a week

80% vaccinated = $140 million a week
This is the total cost of lockdowns, restrictions, bankruptcies, job losses, government support and so on. The economic models of Treasury would've started with the economic expectations, say before the Delta variant came to town. And then what are the losses of growth, jobs, investment, etc. and outlays that now are needed because of this new viral shock to our economic system?
But that's not the really dismal bit. This is the terrible thing: even with vaccinations, people will still die of Covid 19!
Professor Jodie McVernon of the Doherty Institute was reported recently in the AFR as saying that: "At 70 and 80 percent, the need for long, stringent measures across whole states or across extended areas will be substantially reduced…" However, experts like her also warn that we will have to accept what most of us would say looks like a lot of deaths.
Remember, that prior to Coronavirus, eight Aussies died a day from influenza and pneumonia and there were no restrictions and no daily news coverage. Therefore it's likely that we'll learn to live with it.
The world is changing because of the Coronavirus, as we saw recently with New York City now insisting that people show their vaccine passport before getting into gyms, restaurants and Broadway shows.
Imagine if in 2022 the only way you get entry to the Australian Open, the Australian Grand Prix or the AFL or NRL grand finals is by showing that you are vaccinated. This appears to be a very real possibility as we need these events and crowds to return for the economy to fully function. The financial benefits of major events drive economic activity, spending, jobs and eventually, wage growth.
What we're seeing is an enormous tug-o-war between the fear of death and economics, and the latter is forcing all of us to become gamblers. We're betting we won't get clots from AstraZeneca. And if you do get a clot, the punt is that you won't die from it!
And then there is the gamble of "I don't get vaccinated and I don't catch the Coronavirus and die from it or have a long-lasting lung problem"!
This whole Covid-19 experience has cast a lot of light on many gambles we've been taking, such as being one of the three people who die in road accidents each day, or the 51 who die of a heart condition every day. And what about the flu which took 705 Aussies between January and September 2019!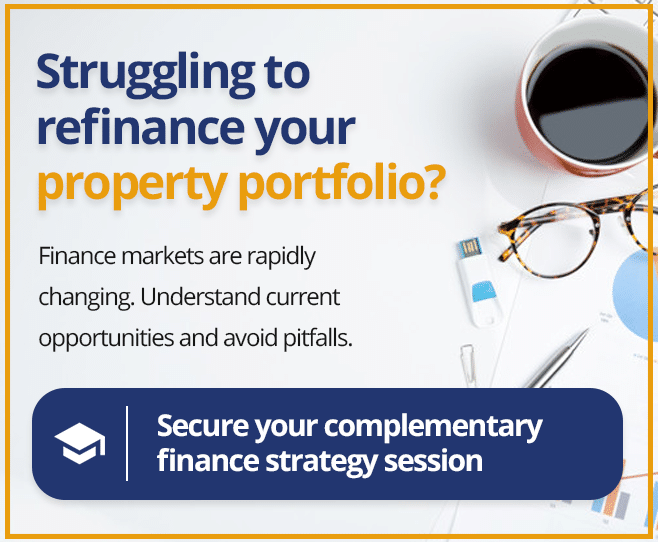 The Coronavirus was so contagious and deathly, as we saw in the US and Europe, that it led to lockdowns worldwide. And the economic reality of the once unthinkable will change our attitude to gambling on death forever.
And when the unvaccinated are barred from doing what the vaccinated can do, we'll see even more bets against the grim reaper!
As we speak, with the extended Sydney lockdown, Victoria just coming out of lockdown but with some very strict restrictions still in place, and Queensland being plunged into lockdown, many economists are again fearing that a recession, technical or not, is back on the cards. Two more months of stay-at-home orders would be enough to cause the national economy to contract for two consecutive quarters, a majority of respondents to a Finder economist survey said. But most are upbeat about Australia's broader economic recovery, expecting unemployment to continue falling despite the disruption.
Almost two out of three economists say Australia's recovery is faltering and could turn into another recession, as they brace for Sydney restrictions to remain.
With Sydney representing a third of the national economy, and with daily cases still north of 200, many believe the current lockdown will reverse much of Australia's recovery so far.
Of 30 economists in a Finder survey released this week, 19 believed there was the real possibility of Australia entering a recession.
Characterised by two consecutive quarters of negative growth, the country looks set to record one at least. The economics team at the Commonwealth Bank anticipates the economy will shrink by 2.7% over the September quarter. ANZ likewise is calling a 1.3% contraction, both as a direct result of the Sydney outbreak.
The prospect of the country receding even further depends on whether restrictions are extended beyond the end of August. Two out of five economists expect locking down Sydneysiders for two more months, to the end of October, would do the trick.
Whether or not a recession happens is anyone's guess, and depends greatly on whether the more transmissible Delta strain can be controlled in the coming weeks.
"Assuming the lockdowns are effective by September, the economy should then rebound in Spring, especially if government support measures are increased — in line with the severity of the necessary restrictions, to protect jobs," Bendigo Bank economist David Robertson said.
"Longer term, our recovery should be strong enough to mean the RBA will increase interest rates in [financial year '23], but for now the focus is on the New South Wales lockdowns and ensuring that measures are effective, to protect the community."
Regardless of whether it causes a recession, lockdowns – which at one point required one in two Australians to stay home – have well and truly thrown a spanner in the works.
Matthew Peter, chief economist at Queensland's investment arm QIC, expects the outbreaks will force the RBA to reconsider tapering its QE program, potentially extending it beyond November.
The prospect of the central bank handing down a rate hike before 2023 also seems distant, as CBA withdraws its bold prediction of a 2022 move higher.
But while doubts have crept into Australia's immediate economic outlook, there is still plenty of confidence in the medium-term future.
Former Treasury economist Saul Eslake reaffirmed he expects Australian unemployment to be slashed to 4.5% by the middle of next year, restoring the economy to "full employment" and laying the groundwork for wage growth.
The latest job ad data out on Monday shows vacancies fell for their first time in 14 months. Yet marking just a 0.5% reduction, the fall reinforced ANZ economists' view that lockdowns will slash hours worked but will have a minimal impact on wider employment.
Consumer confidence similarly appears reasonably resilient, according to CBA head of Australian economics Gareth Aird.
"There appears to be a clear sense amongst households that whilst the economic shock will be severe, it will be short lived and activity and employment will bounce once the lockdown is over.," Aird said in a separate note on Monday.
As a result, Aird said there was "unlikely to be any material shift" in the property market, as prices continue to rise strongly.
If lockdowns do wage on for months yet however, such resolute confidence may be shaken yet.
And all of this is why simply rolling up your sleaves and getting vaccinated is so important to the wider Australian economy. We simply cannot accept that the only default response is to lockdown everything as at some point the economic ramifications will need to outweigh the health risks.
It's time to do your bit for the sake of every small business and employee affected by these lockdowns, I know you can do it!
The information provided in this article is general in nature and does not constitute personal financial advice. The information has been prepared without taking into account your personal objectives, financial situation or needs. Before acting on any information you should consider the appropriateness of the information with regard to your objectives, financial situation and needs.

Latest posts by Andrew Mirams
(see all)