It's no secret that housing markets in some Australian capital cities have had a rough trot since the boom ended in the final quarter of 2017.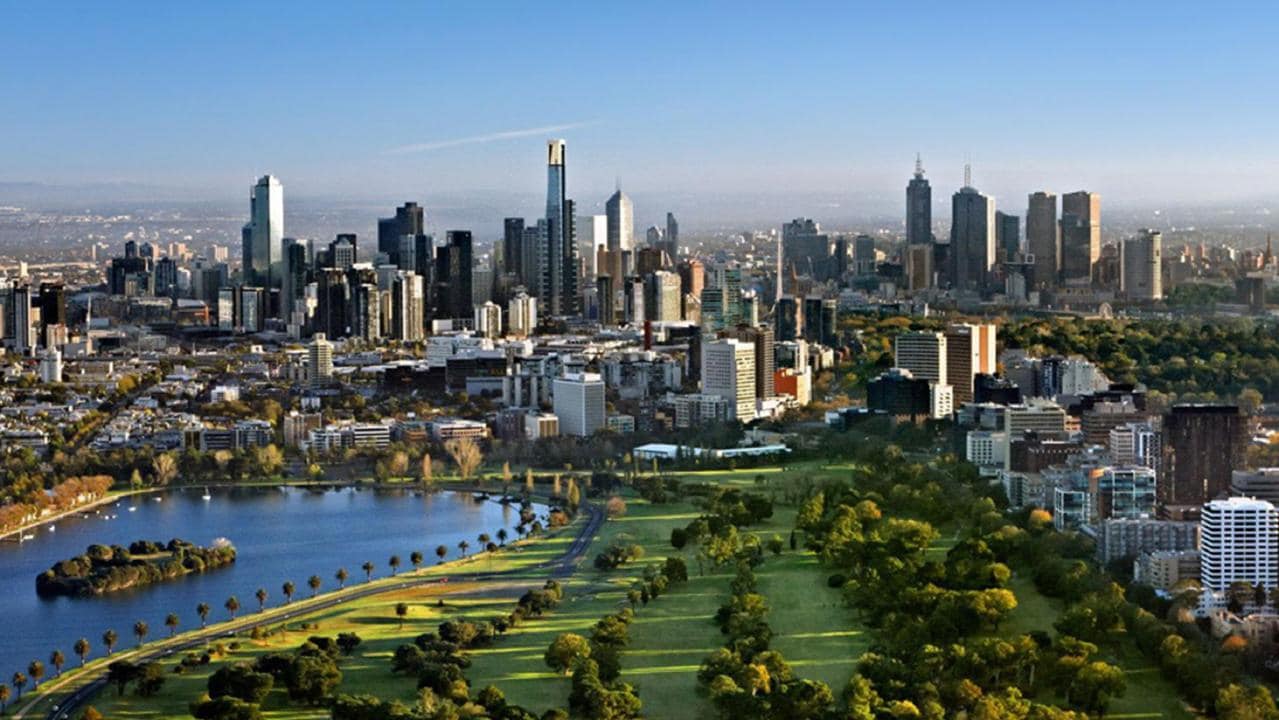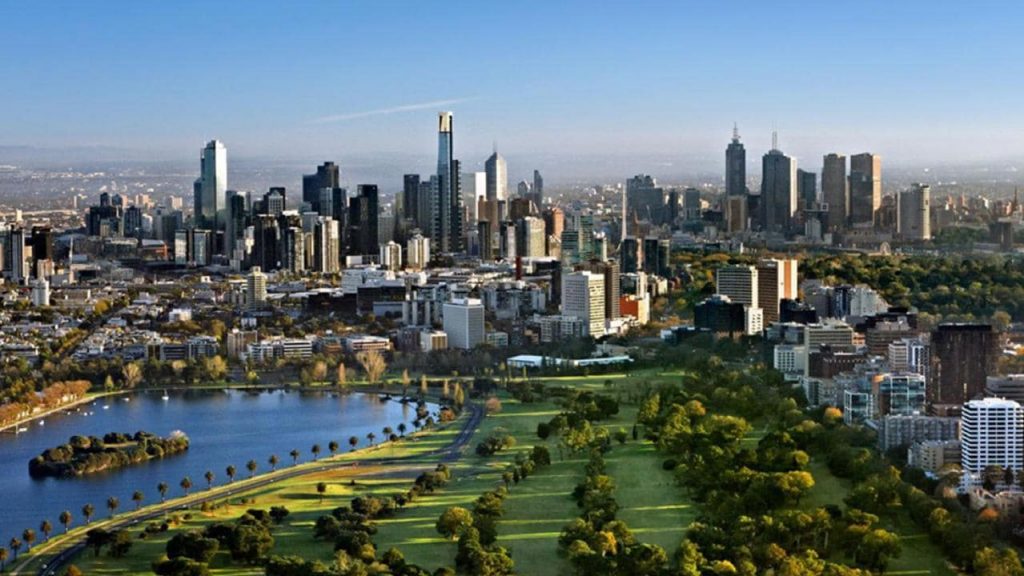 Since then, prices have fallen by double-digits in Sydney and Melbourne, and also went backwards in Perth, so the question for almost two years now has been when we would hit the bottom.
There are a number of indicators that give an insight into what's happening.
They are median prices, auction clearance rates, first homebuyer activity and construction data, to name just a few.
Let's go through them to see what's going on.
What's happening with prices?
For the first time since the start of the correction two years ago, we saw median dwelling price growth in Sydney and Melbourne in the month of June.
It was a very, very modest increase – less than one per cent.
But it comes after successive months of much bigger declines and could be a sign that those markets have bottomed out and are about to begin a recovery.
This chart from CoreLogic illustrates what's been happening and what looks to be happening now.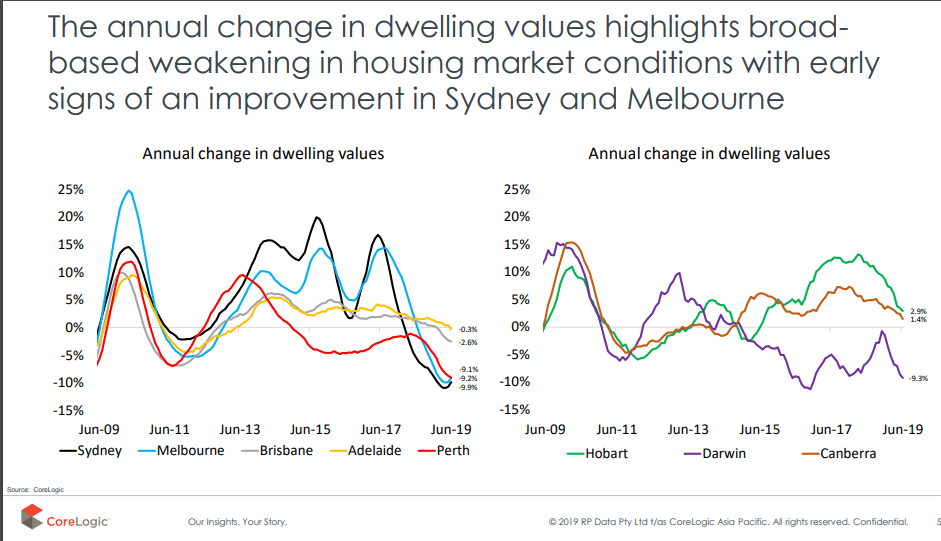 The start of an uptick in prices in June will be welcome news for investors in Sydney and Melbourne.
There's also cause for positivity in Perth, it seems. In Brisbane, several months of small falls also look to have slowed.
The really interesting data concerns quarterly median price movements.
As you can see from the CoreLogic charts below, the three-monthly falls in Sydney and Melbourne have also slowed recently.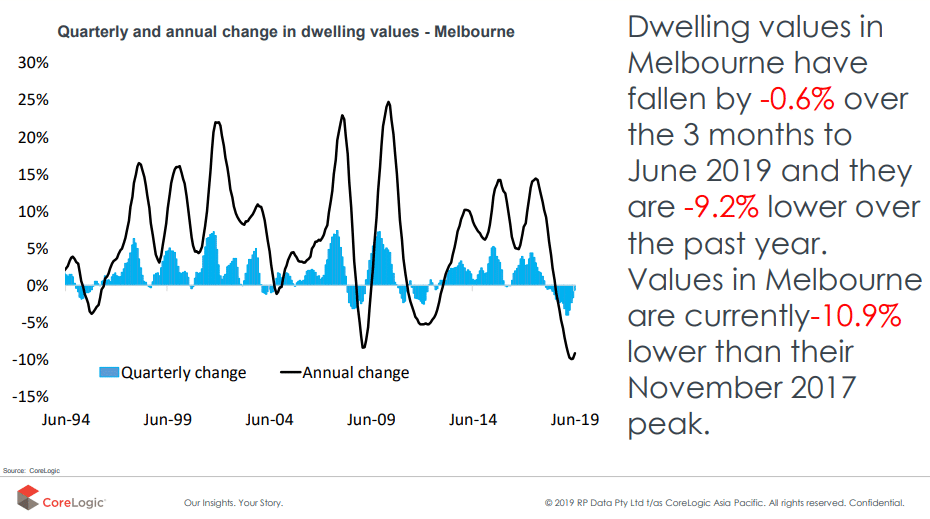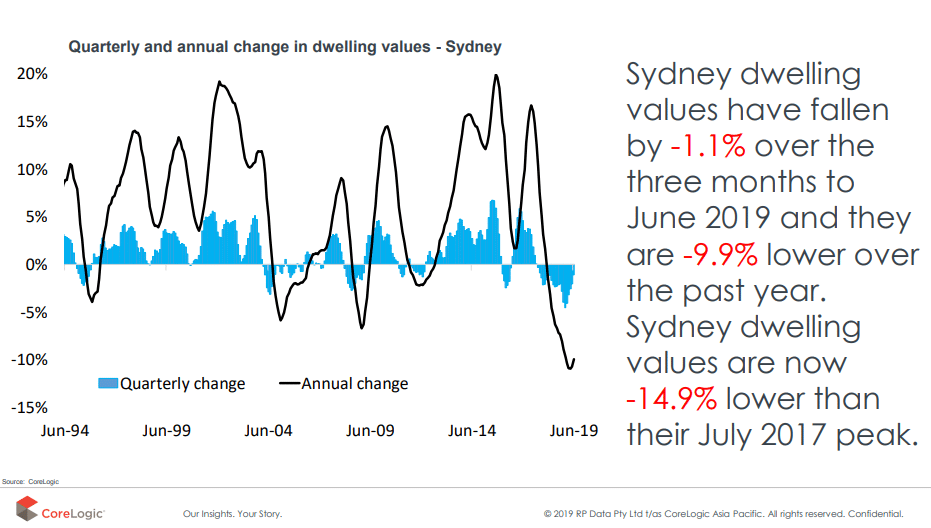 What these charts indicate is an easing of nervousness in the market over the past few months.
My money is on the outcome of the Federal Election putting people's minds at ease.
That, coupled with the fall in interest rates, has lifted sentiment and is seeing prospective homebuyers re-emerge.
We're seeing that in the data
There are growing signs that buyers are getting out there more in recent months.
I think sentiment has a big role to play in this, but it's also something else much more potent – bargains.
Everyone loves a bargain and there are plenty on offer, especially in cities like Sydney and Melbourne where years of fast price growth kept many people locked out.
Now, properties that would've been out of reach just a few years ago are down in price – and they're being discounted by vendors keen for a sale.
This chart shows the level of activity, which remains lower than it once was, but is now ticking back upwards again.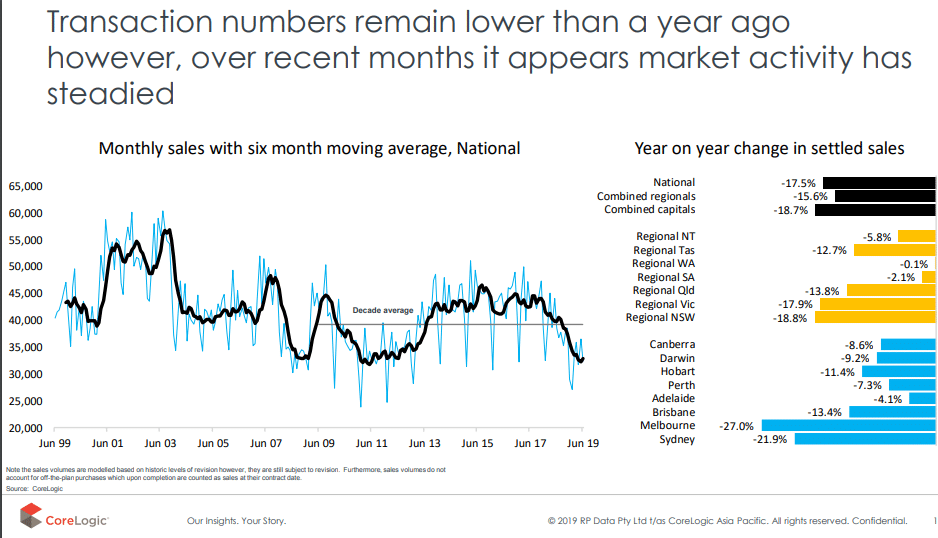 First homebuyers are kind of like the canary in the coalmine.
When they begin to stir after a market correction, you can be sure that other market segments will soon follow.
This is because first-time buyers purchase property off investors and upgraders.
They buy at lower ends of the market, where these types of owners sit, and stimulate growth.
That encourages investors to buy more and upgraders to cash in and move on to something bigger and better for themselves.
What a picture this chart paints.
As you can see, activity has spiked in recent times thanks to lower prices, significantly less competition and a change in the banking climate.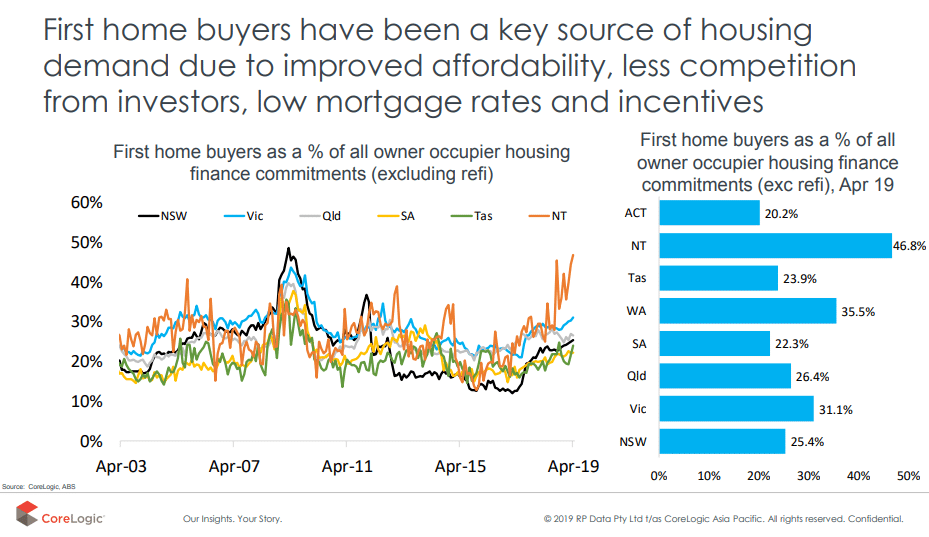 It seems the Great Australian Dream of home ownership is still alive!
And there are signs that confidence is helping in other areas, too.
Auction clearance rates have recovered strongly over the past several months, sitting at between 60 and 70 per cent most weekends in Sydney and Melbourne.
This is an exceptional result given where we were just 12 months ago.
Now admittedly its off a relatively low base given the amount (or lack thereof) of property transactions currently being undertaken this winter, but still, it's another positive response.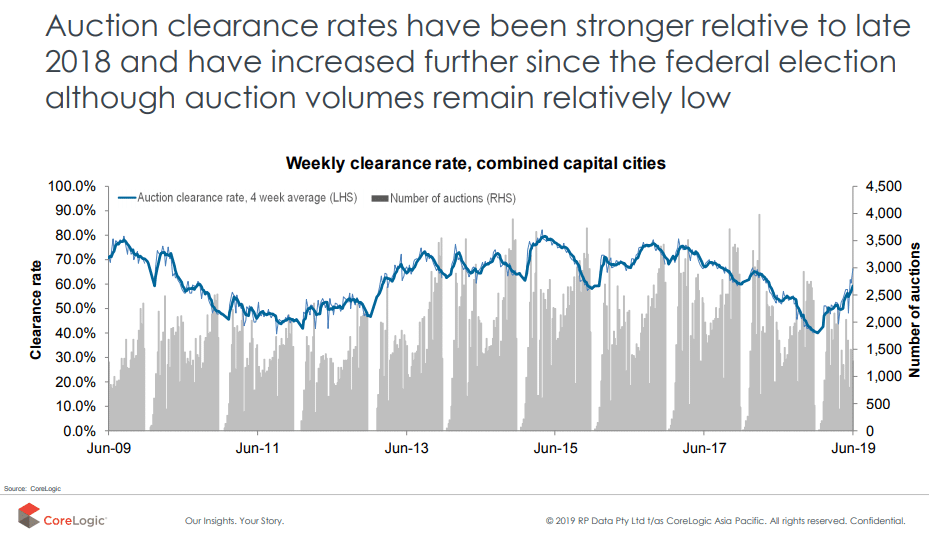 If you build it…
Another canary in the coalmine is the developer.
People who front up tens or hundreds of millions of dollars for new housing projects like to be sure they're working in a stable climate.
For the past few years, it's been pretty quiet on the construction front.
Those cranes in the sky were committed to before the downturn kicked in, meaning it was too late to shelve projects.
Few, if any, developers were confidently starting new projects.
But that has changed recently.
The renewed sense of positive sentiment is seeing construction projects revived to capitalise on an expected rebound in buyer demand.
Developers feel that the lower interest rates, cheaper prices and rebounding confidence will bring people out to buy new homes.
I think they're right.
Positive signs, eager banks
The markets have a way to go before they're in full recovery mode, but the data seems to indicate that prices have bottomed out after almost two years of falls.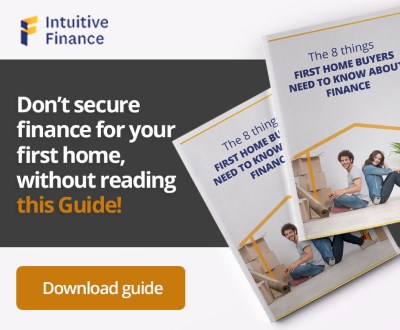 There are reasons to be confident about what's to come and banks are very keen for business.
After the royal commission, years of low activity and the harsh restrictions put in place by the financial regulator, lenders are eager to do a deal.
And their lives have just been made a lot easier.
The regulator has eased those restrictions in a bid to breathe new life into the market and to help Australians get into their own home.
This will make it less stressful to get your mortgage application over the line.
Combine that with still-low competition, lower prices, lower interest rates and a looming recovery of markets and it could just be the best time to buy.
The information provided in this article is general in nature and does not constitute personal financial advice. The information has been prepared without taking into account your personal objectives, financial situation or needs. Before acting on any information you should consider the appropriateness of the information with regard to your objectives, financial situation and needs.

Latest posts by Andrew Mirams
(see all)