12 Brisbane suburbs the banks don't like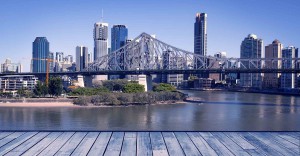 Another bank has black listed a range of Brisbane suburbs where they have tightened their lending criteria for apartment buyers. 
Recently Citi advised brokers of 12 suburbs in Queensland where borrowers would face tougher hurdles to get a mortgage, and have to jump through additional deposit hoops and face more stringent practices around cash out loans.
The maximum loan-to-value ratio was dropped to 65 per cent – meaning borrowers will have to come up with a deposit of 35 per cent in these locations.
And it is possible other banks will follow suit.
Last year National Australia Bank has identified a long list of 120 postcodes where it believes there may be rising risk in the mortgage market, and where it will require home buyers to stump up a deposit of as much as 30 per cent.
You can see the NAB Blacklist here
Earlier on ANZ Bank listed 50 no go investor postcodes and AMP Bank also had a confidential black list of more than 140 suburbs where they are wary of lending for apartments based on growing concerns about the oversupply of off-the-plan apartments and, in some areas, falling prices.
Considering the oversupply of new high rise apartments and the rising rental vacancy rate in certain suburbs, it's not really a surprise that Citi is concerned about investors getting into trouble buying in the following Brisbane suburbs.
| | |
| --- | --- |
| Brisbane Suburbs | Postcode |
| Brisbane City | 4000 |
| New Farm | 4005 |
| Fortitude Valley | 4006 |
| Hamilton | 4007 |
| Albion | 4010 |
| Chermside | 4032 |
| South Brisbane | 4101 |
| Buranda | 4102 |
| Greenslopes | 4120 |
| Coorparoo | 4151 |
| East Brisbane | 4169 |
| Seven Hills | 4170 |
Source: Citi

Michael is a director of Metropole Property Strategists who create wealth for their clients through independent, unbiased property advice and advocacy. He's been voted Australia's leading property investment adviser and his opinions are regularly featured in the media.

Latest posts by Michael Yardney (see all)