Passenger numbers through Brisbane Airport increased by 447,000 people to more than 22.4 million throughout 2016.
Those numbers are set to soar considerably more as we approach the opening of the second parallel runway for Brisbane Airport.
It appears the bulk of that increase will be from China, with a host of major airlines joining China Great Southern to fly into the River City.
China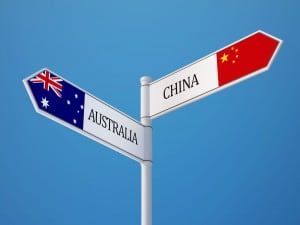 In September this year we saw the inaugural flight from Hainan Airlines touch down in Brisbane from Shenzhen, China and signalling the beginning of twice weekly flights.
Shenzhen is located on the border of China and Hong Kong, and is home to more than 12 million residents.
Nine months after launching four-times-weekly flights between Brisbane and Shanghai, China Eastern will now fly daily out of Brisbane.
China Eastern is China's second largest airline with a fleet of some 440 aircraft, it offers premium services to Chinese business and leisure travellers who spend an estimated $1.2 trillion globally.
Taiwan
Taiwan's national carrier China Airlines has also ramped up its services to fly daily between Taiwan and Brisbane from December 2017.
The Taiwanese market has steadily increased by around 10,000 new travellers every year to be around 100,000 in 2016.
China Air also connects to 12 points in Japan delivering travellers from Japan right onto Brisbane's front doorstep.
Taiwanese competitor EVA Air has also announced a major upgrade of its flights into Brisbane.
EVA Air will more than double its flights to five times per week, delivering an additional 22,800 Taiwanese visitors and pumping millions into Queensland's economy.
EVA Air also serves Japan, Korea and North America.
Tourism figures
Key figures released by the Queensland Government in 2017 show visitors to Queensland are at historic highs. Both Chinese and Taiwanese visitors are leading the charge with numbers skyrocketing over the past 5 years.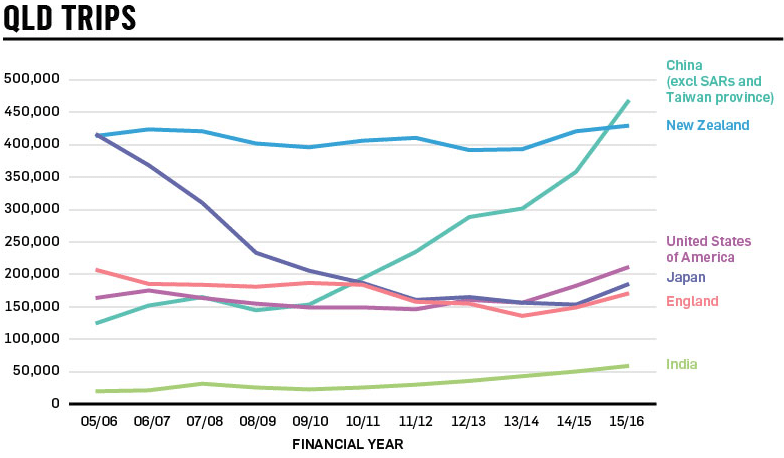 Pic: URBIS
China remains Queensland's largest market with 484,000 Chinese visitors spending upwards of $1bil annually.
An increase in flights from Taiwan saw visitation increase 20 per cent with visitors spending around $222 million.
While these are impressive numbers, they were all achieved prior to these new announcements and huge increase in flight numbers and the second runway is still a few years away.
Summary
Many parts of the media are tipping construction and infrastructure to take over as key drivers to the Queensland Economy after the mining downturn, and well they may be.
There is very little attention given to what is happening at our airport precinct as yet.
Perhaps it is due to the fact the second runway is yet to be built and I may be a little early to the party.
But with visitor numbers soaring and flights to Brisbane rapidly increasing, tourism will be a major factor for our economy over the next 5 – 10 years.
The rising amount these visitors are spending will boost our economy, and as they spend money on accommodation, food and "sightseeing", it will also create more jobs.
In addition, commentators write about the increase in international student numbers and often describes how an uplift in student numbers will be a key driver for population growth.
We may be starting to see these early signs as part of our overseas migration pick up.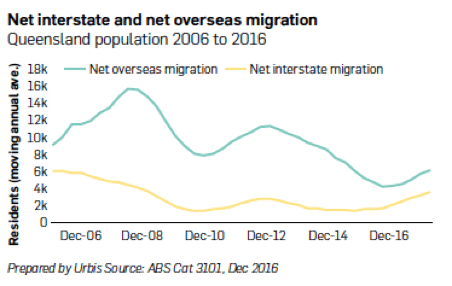 It was the Japanese that invested millions into the Gold Coast in the late 70's / early 80's that lead to a construction boom that put the city on the map.
Perhaps it will be the Chinese that change the face of Brisbane and transform it into a New World City.

Latest posts by Michael Yardney
(see all)