A top-notch education is a wonderful thing, but you'll fall short of becoming a well-rounded grown up if you don't realise lifelong learning lives beyond the classroom walls.
I've received all the great scholastic opportunities afforded by our country's first-world education system, but while school was both challenging and rewarding, there were plenty of places where it fell short in preparing me for the outside world.
It might be handy to know Pi=3.141 for your end-of-year exam, but I've yet to use it when servicing a client's mortgage or filling a petrol tank.
So, in the fantasy world that would have me as head of curricula across all Australian institutions, here are five lessons I never learned at school, but wish I had.
1 – Networking
Being among the 'in' crowd at school might have led you to believe you're a top gun networker, given your skills in socialising with mates at lunchtime or new friends at the senior formal.
Sorry, but I'm here to set you straight.
When it comes to building business relationships and winning over potential clients, the key attributes of being immediately relatable, accessible, reliable and engaging don't come easy.
Great networkers make it look easy, while lousy networkers turn social opportunities into missed opportunities – and this can make all the difference when it comes to business success.
Becoming adept at taking a cold-call "Hello," in a crowded room to a full blown professional relationship takes practice.
If school programmes included mock networking events where students had to "sell a business" I'd be keen to participate.
I think this could be one of only many ways schools could networking into their curriculum so as to help students prepare for the future.
2 – Finance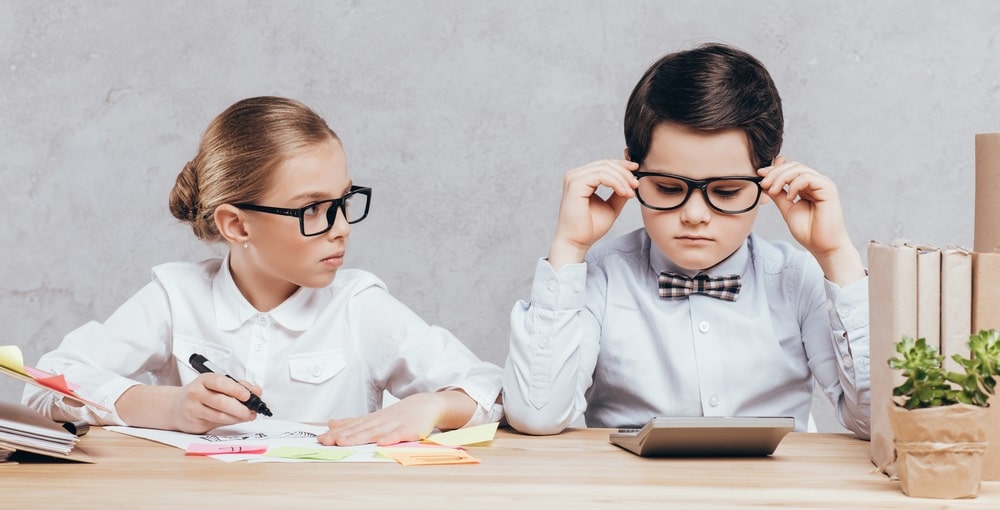 This is a woefully underrepresented aspect of modern school life. One that is almost ignored and left out completely.
Budgets, taxes, goals, dreams, strategies. Delaying gratification and prudently celebrating the successes.
These are all aspects of financial literacy going begging in today's education system.
I commend those students who leave school ready to manage their finances, or who've been guided well by their parents.
The reality is not everyone will get this support leaving a lot of students with uphill challenges when it comes to managing money or even apply for a home loan.
How about this? Let's incorporate a few practical life lessons under the umbrella of economics.
Get the kids to run a family budget, fill out a tax return and apply for a home loan.
You could even have a false stock-market to teach them about how shares and the stocks work (even though this won't be for everyone in life.
3 – Job interviews
There are few more terrifying encounters for first-time job hunters than interviews, and sometime great candidates can be undone by nerves when confronted with queries about their skills and motivation.
At the other end of the scale, I've heard tales of almost wilful attempts by some applicants to blow the opportunity.
Everything from chewing gum and drinking iced coffee during the interview through to underselling their enthusiasm and disparaging the employer.
If school could step beyond the oral presentation of "What I did on my summer holidays" and instead introduce practical skills in surviving the interview process, I'm sure employers would be greatly appreciative for not having to waste their precious time on a candidate who can't handle themselves properly in a formal interview.
Extend the offering too. Talk about preparing the perfect resumé and creating a compelling cover letter.
Run a mock interview and use external real-life employers as part of the exercise.
Teach the kids the techniques to ensure they land their preferred or dream job so they don't just end up on a dole queue for the rest of their lives.
4 – Time management
I know schools try and create independence for their seniors by having multiple teachers assigning homework and assessment across a broad range of subjects, but in reality, this is a false lesson in working-life time management.
In an office deadlines will be set for various projects and the key is identifying what is the most urgent and important so you can effectively meet the cut off.
You don't get this kind of support on how to prioritise your time and what is more important at school.
In my work place we set out our main tasks and classify them as what's important and what's not.
Remember if everything is urgent, then nothing is actually urgent.
This teaches you to effectively prioritise your day/week ahead.
A separate course in helping students manage their priorities will establish lifelong habits sure to boost their chances of success from university to retirement.
Resilience
Here's the thing. Life's little rollercoaster of emotions will be tracked not by your successes and failures, but how you deal with both.
Schools are naturally geared toward motivating students to do their best, and institutions revel in those that succeed, whether it be sporting or academia.
But one thing sorely lacking among the success is advice on what to do if you're not one of the podium finishers.
The contrary is also true. Success can be as cruel.
We need to be taught how to deal with our wins as much as our losses.
As learning to manage both are equally as important in the real world.
Do we just spiral off into a continuous stream of bad choices and mistakes after a failure?
Or how do we learn to bounce back?
Do we get ahead of ourselves after a success?
Or do we stay focused and keep the mental approach of "head down, bum up" so that the success isn't a one-off.
All crucial lessons that are taught early can have a significant impact on kids' lives in the future.
A little psychology 101 in the classroom could equip graduates with the emotional tools to help them learn from both their mistakes and achievements.
And guess what, in life there aren't any fourth-place ribbons or participation awards. You get out of life what you are willing to put into it.
Leadership by schools to help gear up our youth in these important real-life skills is lacking. Just a few moments introducing our responsible future citizens to these seemingly mundane processes will pay dividends for them and their community.
The information provided in this article is general in nature and does not constitute personal financial advice. The information has been prepared without taking into account your personal objectives, financial situation or needs. Before acting on any information you should consider the appropriateness of the information with regard to your objectives, financial situation and needs.

Latest posts by Lachlan Mirams
(see all)