As parents, we all want to see our children succeed in life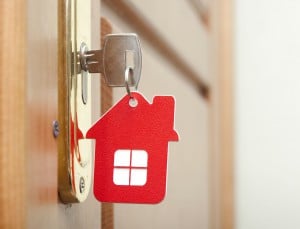 .

And spreading their proverbial wings and flying the family nest to branch out on their own is a big move, particularly when they're contemplating that first home purchase.
While we might feel a paternal pull to help them up the property ladder, we also need to nurture their independence and teach them the value of a dollar at the same time.
So how do you allow your offspring to find their own financial feet, whilst minimizing the potential heartbreak and cost of making some common newbie mistakes?
Well, by imparting some 'home truths' that we've all learnt – usually the hard way – on our own property journey.
Here are ten valuable lessons you can teach your children to get the ball rolling…
1. Get a handle on what you can afford
Younger generations are frequently vilified for their lofty financial ambitions that see many Gen-Y's over-extend themselves and end up neck-deep in debt that they struggle to pay off for years to come.
This is an all too common trap nowadays, with so much 'easy credit' on offer.
Yet you can prevent your child from becoming a statistic by teaching them how to budget effectively, so they know exactly what they can afford.
Their budget should include all monthly expenses, including insurances, entertainment and of course, things like maintenance costs and rates that come with the responsibility of homeownership.
Once they have a realistic handle on their expenses, this can be subtracted from their income, leaving them with the amount they can afford to outlay on a monthly mortgage repayment.
The trick is then to only shop within your budget and avoid the temptation of looking at properties that are simply unattainable at this stage.
2. Account for every expense
This aligns with the above lesson.
As mentioned, when it comes to creating a realistic budget, you have to consider the additional costs that come with owning a home of your own.
First there are the purchasing costs, such as legal and mortgage fees and of course, you have to pay someone to move you.
Then first timers usually require some furniture and white goods too.
And of course there are the rates, insurances, repairs and maintenance that you don't have to worry about when you live with mum and dad or rent from your landlord.
And if your first home is in an apartment complex, there will be annual body corporate fees payable.
It all adds up so make sure your child is aware of these hidden extras.
3. Obtain pre-approval
Before they start pounding the pavements, it's important that first homebuyers find out exactly what type of mortgage the bank is likely to approve.
Knowing how much you have to spend means avoiding disappointment and importantly, being prepared when the right property presents itself.
This is particularly critical if your child wants to purchase in an area where auctions are the preferred method of treaty, such as in most inner suburbs of our major capital cities.
4. Shop within your means
We all have to start somewhere.
And while our first home might not be the palatial residence we dream of one day owning, it is the first step up the property ladder that can have a significant life long impact on the rest of your child's journey.
While it's great to have a wish list, it's important that your children understand compromises will have to be made if they are to remain in the realms of financial reality and not over-commit from the very beginning.
Remember, most of us will upgrade every seven to ten years, so remind them that this is not necessarily going to be their forever home.
5. Look for potential, not perfection
If your child were to purchase something that needs a little cosmetic work, they can add value and increase their equity, putting them in good stead to continue climbing onwards and upwards and potentially invest in further properties for their future retirement fund.
This requires a bit of vision and a willingness to do some manual labour, but is a worthwhile strategy for first homebuyers to adopt.
Aside from the economic gains to be made in acquiring a fixer upper, there's also less chance they will pay a premium for the high spec finish achieved by the previous vendors.
You're far better off paying less at point of purchase and having to put in some elbow grease, than paying for someone else's hard work.
6. Work out what you're prepared to compromise on
Some things are non-negotiable when it comes to shopping for a first home.
What those items are will depend on the stage of life your child is at and their immediate plans for the future.
If they have recently wed their soul mate and are planning on starting a family, a one-bedroom apartment is obviously not ideal.
Make sure they have a clear distinction between their 'must-haves' and those features that are more cosmetic than practical.
7. Plan for the future
While they say the only certainties in life are death and taxes, it's obviously important to teach your children to plan for their future.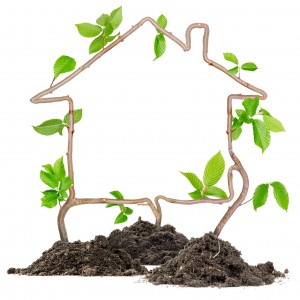 All planning should be done holistically, so it's not just about having a million dollars in the bank for the sake of it, but to have the means to achieve an end objective.
Whether it be an overseas vacation once a year, owning a flashy car, upgrading or extending their home or investing in further property, demonstrating the value of future planning is a lesson your children will thank you for later.
When it comes to buying their first home specifically, future planning should include not only their personal needs and desires, but also what the market they are buying into will look like in ten years time when they might be thinking of moving on and selling, or using the equity in their home to purchase another property.
Does that particular property in that particular location represent a good long-term investment, as well as a cozy first home?
This will no doubt require some legwork and research into things like local school zones, future zoning council changes or planning policies from local and state government that might change the aesthetics or value of the property.
8. Try before you buy
Okay, maybe they won't have the opportunity to live in the home they're considering purchasing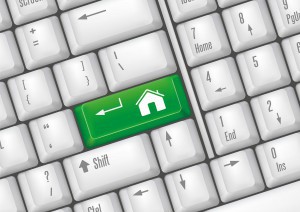 .
But it's important that your child inspects the property carefully and more than once to really assess its suitability.
This means visiting during the day, as well as at nights and on weekends when different factors might impact the noise levels and general environment.
They want to see the home in different lights and take in the aspect of different rooms to get a better idea as to how much it will cost to heat and cool, which can really impact the affordability and livability of a property. 
Advise them to talk to neighbours if possible and if the home is tenanted, to the current residents to get their take on living in the premises.
9. Consulting the necessary professionals
It's advisable that first homebuyers (or any purchaser for that matter) obtain building and pest inspections from properly qualified professionals.
If the previous owners have made any improvements or extensions, you need to qualify that the correct permits were in place for the completed works.
10. Don't be afraid to negotiate and if necessary, walk away
A solicitor will be able to tell you if there are any caveats, covenants, easements or issues that could affect the property and a valuer or independent buyer's agent can provide good insight into a fair and reasonable price to offer.
For some reason Australians are not as comfortable with the idea of negotiating than some of their overseas counterparts.
The fact is though; you stand to lose a lot of your hard earned cash if you are too afraid to parley with the other party.
Teach your child the necessary skills to negotiate effectively and importantly, give them the confidence to know when to walk away from a deal that's simply not going to tick all of their necessary boxes.
Conclusion
Buying your first home is an exciting yet scary prospect as you're entering into the great unknown and outlaying a lot of money.
Equipping your child with the necessary tools to navigate this important step toward lifelong independence is one of the valuable lessons you can impart as a parent.
In fact it will be far more valuable to them than any cash injection for a deposit, because it will stand them in good stead to effectively manage their own finances well into the future.

Latest posts by Michael Yardney
(see all)