One of the biggest property stories to emerge from COVID in 2020 and 2021 has been the flight to regional areas, with all three states on the Eastern seaboard reporting a jump in property prices as demand spiked and people fled the metropolis. 
In Victoria, Clunes, Daylesford, Hepburn Springs and Trentham benefited from a strong surge in demand that pushed median prices up past $760,000. Demand has been driven largely by the capacity to work remotely, a direct result of the pandemic where remote working was forced for most workers. 
Non-COVID factors 
While the transition, en masse, to remote working was the spark, a slow burn of frustration with city living (and unaffordable property prices) was the fuel for the wildfire of relocation that swept through Melbourne. 
The Grampians, in Victoria's west, recorded the biggest leap in house prices, rising 16.6 per cent in the year to December 31, 2020, according to one recent ABC article.
One real estate observer in regional Victoria was recently reported to say: "(These areas) were probably a little undervalued in the past but … now people are changing their lifestyle and want a healthier, more relaxed place to live."
Grampians real estate agent Nic Cullinane said he more than tripled the number of homes he sold last year as coronavirus-weary Melburnians made the leap. 
"Even before COVID, people were saying they were sick of Melbourne; the crime, how long it takes to get anywhere," Mr Cullinane said. "Then COVID kicked in and it really … [motivated] those sitting on the fence," he told the ABC.
Long slow build
Domain analysis of Victorian house prices by suburb indicates that the trend away from Melbourne living has been slowly building for some time. 
"House price growth in Victoria's regional towns has left Melbourne's prestigious inner-city suburbs for dead over the past five years, indicating the tree and sea-changer trend was well under way before COVID," Rachel Wells wrote.
Over the past five years, median house prices in Blairgowrie jumped by 85.5 per cent. In Sorrento, they increased by 79 per cent, Portarlington by 73.6 per cent and in Lorne and Jan Juc by 66.7 per cent and 64.4 per cent, respectively.
This supports the case that the flight to regionals was driven by factors beyond a desire to escape COVID lockdowns.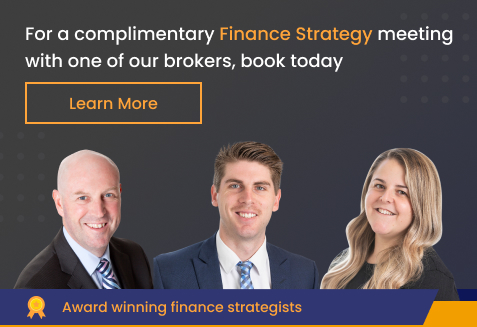 So, what's next? 
There's no question, however, that while this trend may have its roots pre-COVID, the pandemic gave it momentum. 
And as long as these lockdowns are occurring, the trend toward regional Victoria is likely to continue. 
When Premier Dan Andrews released the roadmap out of Victoria recently, it favoured the regional areas, giving these locations more freedoms sooner than Melbourne. All except those small pockets of regional Victoria that were facing lockdowns – Geelong, Surf Coast, and Mitchell Shire, along with Ballarat. However, it is expected lockdown restrictions will lift quickly for those areas. 
The focus is very much on driving vaccination rates, with gatherings allowed for increasingly large groups dependent on what the proportion of the population is fully vaccinated. 
If you are in regional Victoria, life will be back to normal sooner than your Melburnian cousins. And these factors will continue to drive demand for real estate in regional Victoria. 
Future state
However… once we reach the 80 per cent vaccination threshold – estimated to be by Christmas – life should be back to near normal for all Victorians, and getting closer to resembling what our pre-pandemic existence looked like. This will likely be the trigger for property demand to pick up in the metropolis again. 
Amusement parks can welcome fully vaccinated patrons, community facilities and swimming pools will be open, albeit with some new attendance caps and distancing rules. Weddings and funerals and other important gatherings will be able to take place, again, with some caps likely too. 
And let's not forget events like the Melbourne Cup carnival, the Australian Open Tennis, the Grand Prix and hundreds of theatre and other live shows that happen in Melbourne every other weekend.
Even though the trend away from Melbourne began before the pandemic, it's likely that once venues and entertainment precincts reopen, we'll see a resumption of normality in the capital. 
Anecdotal evidence from Brisbane, where restrictions are considerably lighter than in Melbourne, seems to suggest that while people are returning to the city, it's in smaller numbers. CBD workers have permanently adopted a partial work-from-home roster, led by the thousands of public service workers who have adopted flexible work arrangements. 
The unintended up-side to this is that city life has become much more civilised. Public transport is a dream, with little or no overcrowded buses or trains during peak hour. The roads, too are, lighter during peak hours and commutes are noticeably quicker than during 2019.
If Brisbane is any indication, then the masses return to Melbourne will be a shining success of culture, entertainment, festivals and sporting events. Property demand will rise sharply and those who have been savvy enough to snap up the opportunity to buy now, when competition is less intense, will be the winners in the long run.
The information provided in this article is general in nature and does not constitute personal financial advice. The information has been prepared without taking into account your personal objectives, financial situation or needs. Before acting on any information you should consider the appropriateness of the information with regard to your objectives, financial situation and needs.

Latest posts by Andrew Mirams
(see all)