During 2020, pandemic stimulus delivered some much-needed help to first-time home buyers with a range measures designed to stimulate the national economy and help aspiring owners secure a property. 
Such measures were in addition to existing, long-standing first home-owner grants available in most states – usually for new-builds but, from time to time, they have encompassed existing homes as well.
A foot up for first timers
Stimulus measures included allowing young purchasers to use their superannuation for a deposit, in the form of the First Home Super Saver Scheme.
There was also the First Home Loan Deposit Scheme, which helped first homebuyers with only have a small deposit (as low as 5 per cent) to avoid the cost of lender's mortgage insurance (LMI) through the Government effectively being the guarantor on the loan.
This has served to partially usurp the 'Bank of Mum and Dad'. Parents have traditionally gone guarantor for their kid's home loans. Some banks even offer special packages that are flexible and reduced risks for Mum and Dads in the guarantor role. 
There was also the HomeBuilder grant, to help people build new houses or significantly renovate their existing home, creating work for Tradies and the construction sector.
With property prices falling in mid-2020 and a range of encouraging fiscal inducements on offer along with record low interest rates, first home buyers came to the market in droves. 
Stampede of FHBs
As 2020 came to a close it seemed first home buyers were indeed making hay while the proverbial sun shone. 
According to the ABS: "In October (2020), the number of owner occupier first home buyer loan commitments increased by 3.4 per cent to reach 13,481 (seasonally adjusted) which was more than 30 percent higher than in any pre-COVID month since 2009, when the first home owner grant was temporarily tripled as part of the Commonwealth Government's economic stimulus package in response to the global financial crisis."
And Real Estate Institute of Australia figures indicate first home buyers increased their market share by 50.4 per cent in 2020.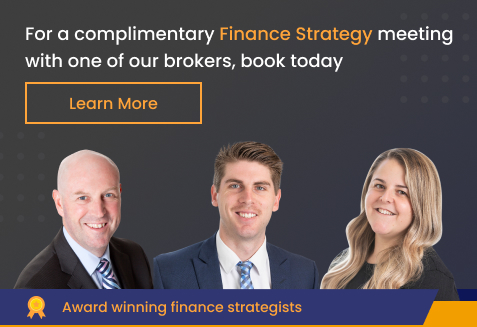 Future for FHBs?
However, as we approach the mid-point of 2021, have first home buyers remained as strongly represented in the market? And where to from here? 
There is good evidence to suggest that as prices continue to forge ever skyward, driven by massive demand and too-little supply, we are seeing investors return to the market. This could spell trouble for FHBs as investors generally have more cash to splash and often buy in the same price brackets as FHBs.
Last week, new ABS data revealed that the average first homebuyer loan grew to more than $450,000 for the month of April, up by about $16,000 compared with March.  
It seems first home buyers are being forced to spend more in order to compete with the returning investors. 
Investors are being tempted back by high growth in housing prices, with many experts speculating a price rise of up to 20 per cent in some markets by the end of next year. A volatile stock market and very strong rental yields thanks to a nationally tight rental market are creating favourable conditions for investors to creep back into the housing market. Banks have added some icing on the cake offering even cheaper variable P&I rates for investors after they fled the market in 2020.
And it's all combining to deliver a hefty carrot for investors. In March 2021 there was a 12 per cent monthly increase in investor loans, while the number of first home buyer lending commitments dropped by three per cent, according to the ABS. 
With the RBA and APRA taking a more 'hands off' approach to the situation for the moment, it seems the market will be left to run free. Unless supply levels improve in the immediate short term, we will continue to see demand pushing prices upwards. 
For first home buyers, while there are many measures to help them get into the market, the limiting factor will remain borrowing capacity. People in the early stages of their careers, who aren't as fiscally established, don't have the borrowing power that most older people do. This will serve to cap the borrowing amount that first home buyers, who are typically younger, can access. 
The RBA has flagged once again that it won't look at a rate rise until early 2024, so many FHBs may be forced to adopt new strategies for entering the market, or be forced to sit on the sidelines until housing price growth cools.
The information provided in this article is general in nature and does not constitute personal financial advice. The information has been prepared without taking into account your personal objectives, financial situation or needs. Before acting on any information you should consider the appropriateness of the information with regard to your objectives, financial situation and needs.

Latest posts by Andrew Mirams
(see all)