What is a 'strata title' property?
Strata title is a method of facilitating individual ownership of part of a property – generally an apartment, unit or townhouse. Uniquely, strata title allows for individual ownership of an actual lot or unit whilst sharing ownership of the common grounds on which it is built. The concept only came into being 50 years ago, however, there are now more than 270,000 strata title properties providing more than two million homes across Australia.
Investing in a strata title property can be a smart move – it's often an affordable way to enter the property market, and can be beneficial in managing repairs and renovations down the track. But whether you're buying a unit or a townhouse, you should look into the history of the property and its strata scheme before you sign the contract. Here is a few things you should know if you're looking at buying a strata title property.
What is a strata scheme?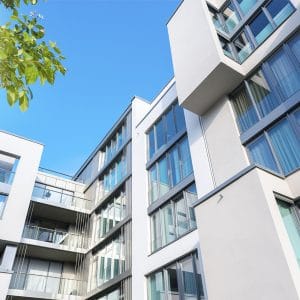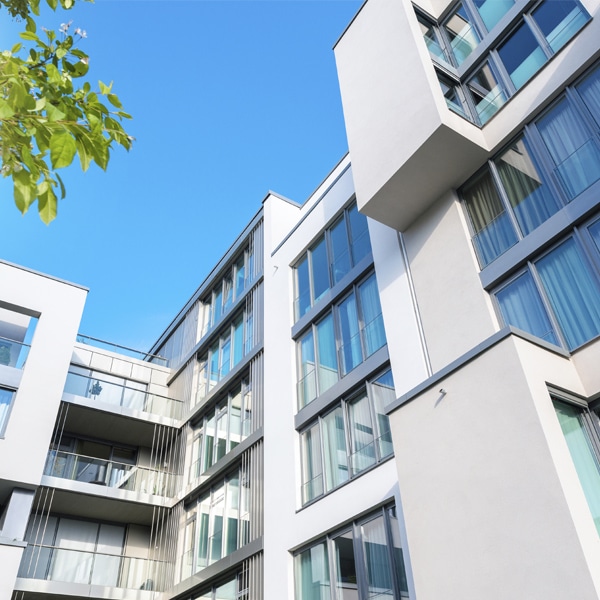 A strata scheme is another name for a strata title development. Basically, it's a building or group of buildings divided into 'lots', which can either be individual units, apartments or townhouses. When you buy a lot, you own the individual lot as well as share the ownership of common property with people who own the other lots. Common property usually includes things such as gardens, roofs, external walls, staircases and driveways.
Strata living offers a friendly community-style environment, but it's different from when you live in a freestanding house. There may be some activities that are more restricted, like where to park your car or how to renovate your lot. It's very important that you're aware of your responsibilities and obligations.
Why invest in a strata title property?
Are strata titled properties better than houses? To help you decide whether you should buy a strata title property, here are the pros and cons:

Pros
The cost of the property compared to the land is cheaper than buying a freestanding house.
Maintenance of the property is taken care of via the strata levies, which are paid every three months.
The price of strata titled properties is usually cheaper than free-standing houses, so demand for them is higher, which in turn could push up their price in the future.
It's easy to get finance as lending policies for strata titled properties are favourable. Depending on which suburb the property is located in, you can get an LVR (loan-to-value ratio) of up to 95%.
Cons
Strata levies can be expensive, particularly in larger blocks with lifts, gyms and pools.
It can be very noisy to live in a strata title apartment since you'll have neighbours living above and below you.
Your unit/apartment could lose significant value, particularly in large blocks, if your neighbour has to sell quickly as a result of divorce or other financial difficulties.
The owner's corporation
The owner's corporation is one of the major differences between buying a house and a strata title property. The lot or unit owners in the strata scheme make up the owner's corporation. However, the owner's corporation also has an executive committee that makes certain decisions on its behalf, including the day-to-day management of the property. Large strata schemes can also appoint a professional strata management firm for the purpose of assisting and overseeing the functions of the owner's corporation.
It is a good idea to have your solicitor look at any strata title contract before you sign on the dotted line, as they can be somewhat more complicated than purchasing a freestanding house. If you need a referral, or would like to get pre-approval on your financing before proceeding with your purchase, then give us a call. We'll be happy to help.
Intuitive Finance – the smart choice
The world of banking and finance can be a pretty daunting one for both novice and sophisticated investors and since our establishment in 2002 we've focused on providing outstanding service and business standards. This approach was vindicated when we were recently named Victoria's favourite mortgage broker at the 2015 Investors Choice Awards. For expert advice on lenders mortgage insurance, contact Intuitive Finance.
✕
Discuss your specific needs & formulate the right strategy for you. Get in touch to organise your complimentary 60min session today!
The information provided in this article is general in nature and does not constitute personal financial advice. The information has been prepared without taking into account your personal objectives, financial situation or needs. Before acting on any information you should consider the appropriateness of the information with regard to your objectives, financial situation and needs.

Andrew Mirams is the Managing Director of Intuitive Finance and is a highly qualified mortgage advisor who holds dual diplomas in Financial Planning (Financial Services) and Banking and Finance (Mortgage Broking). Andrew's expertise covers all aspects of lending for a diverse range of applications – from first home buyer loans or property upgrader loans, property investor loans, expatriates and loans for self-employed. With almost 30 years of experience, Andrew has been acknowledged by the mortgage industry as one of its best performers with multiple awards including regularly featuring in both the top 100 mortgage brokers list and Top 50 Elite business writers. Andrew was voted Victoria's favourite Mortgage Broker at the 2015 Investors Choice Awards, and won again for the same category at the 2017 Better Business Awards. The team at Intuitive Finance has also figured prominently by winning the 2016 "Best Independent Office (<5 brokers)" and "Best customer Service" Awards, and more recently at the 2017 MFAA National Awards, they also took out the "Best Customer Service" Award, a recognition which speaks for itself! Visit Intuitive Finance for more information.

Latest posts by Andrew Mirams (see all)