Victoria's property market has experienced a choppy year, largely due to COVID-19 and the knock-on effects of general uncertainty, state and international border closures, and a lack of population fluidity. The lengthy shutdown brought auctions to a screaming halt, particularly within the perimeter of the Melbourne metropolis and for a period through 2020, ground the property market to a trickle. 
However, setting aside recent events, 2021 is shaping up to be a very different beast and while there are some Melbourne suburbs that are taking a hit to the bottom line, with significant drops to the median house and unit prices, there are areas that are positively booming. Blue chip suburbs and highly desirable property in Melbourne continues to see strong gains, but now with COVID, people are looking at lifestyle options given that "working from home" has become much more popular, not too mention a viable alternative.
The peninsulas are three such areas with Mornington, Bellarine and Surf Coast reaping the rewards of a newly mobile workforce who now can access ocean-view living while working CBD professions.
Mornington Peninsula
Last month, new CoreLogic 12-month data revealed the full, breathtaking scope of price growth on the Mornington Peninsula suburbs.
The region, as a whole, experienced an eye-watering 30 per cent rise in just one year. Red Hill South led the charge, adding a whopping 26.7 per cent to its median house price, closely followed by St Andrews Beach, with a 25.4 per cent price rise for the year. Red Hill South's median house price of $2.55 million is substantially higher than its nearby neighbour St Andrew's Beach, with a median house price of $1.35 million, but both suburbs have contributed significantly to the Peninsula's property boom.
Other suburbs, such as McCrae and Mount Martha (22 per cent and 23.4 per cent respectively according to Domain) have supported peninsula price growth with strong growth of their own.  Rye's house prices jumped 22.9 per cent. 
Property experts say the recent significant boom is the equivalent of historical popularity trends on steroids. 
Domain senior research analyst Nicola Powell said: "The Mornington Peninsula has always been the destination for buyers for holiday homes and lifestyle changes. 
"But what we are seeing now is that our change in working habits have opened up the possibility for people to work and live more remotely so they are moving here to live," she said in the May Domain House Price Report.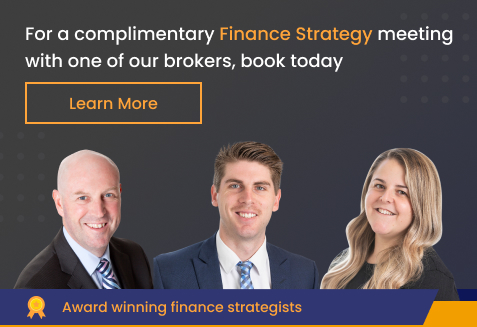 Bellarine Peninsula
Many predicted that once the fast-rail service from Geelong to Melbourne was complete, and the 50-minute commute was a reality, property would boom around Geelong and the Bellarine Peninsula.
However, few foresaw the pandemic would untether us all from our CBD-bound jobs and free us up to make that sea change ahead of schedule.
Long in the shadow of its pricier peninsula peers, the Mornington and the Surf Coast, Bellarine locals have been happy to be overlooked but it seems those days are behind them, as property prices have pushed every skyward over the past 12 months. Point Lonsdale, Ocean Grove, Queenscliff and Barwon Heads have recently enjoyed attention from buyers seeking a piece of waterfront paradise. 
Property records were smashed earlier this year when a Point Lonsdale property sold for more than $6 million. This was the crest of a raft of multi-million dollar sales throughout late 2020, culminating in a $2.9 million sale for a Kirk Road property and a $3 million sale for a Nicholas Court property. 
And recently we saw a limited land release of around 40 blocks in Ocean Grove, where people started lining up and camping out on Wednesday, just to be 1st in the queue when the sales office opened on Saturday. The land release sold out in 1 day!
Property experts are saying that interest remains strong heading into the second half of 2021 and its likely this part of the Victorian coastline will continue to drive interest from well-heeled buyers.
Surf Coast Peninsula
Torquay and Jan Juc real estate agents are reporting a sharp increase in off-market sales as buyer interest escalates in a post-COVID environment, where the conveniences of big city living are no longer as appealing as the relaxed coastal lifestyle. Buyers were snapping up land and property sight unseen in a bid to flee the city. 
"We saw this trend emerge at the end of last year and early this year, probably people were a bit gun-shy about the shutdown," one local agent said. 
Domain senior research analyst Nicola Powell said this trend was likely to continue. 
"Living through coronavirus, what we are seeing is a re-perception of how we live and work and people really want to have that seaside lifestyle, especially if they can work from home," she said.
Agents in these coastal suburbs are being inundated by buyers making offers above the asking price range.
Property watchers, especially first home buyers, may be wondering when these market conditions will cool and the answer is that relief is unlikely to come in the short term. The central bank has indicated the current low-interest environment is here to stay, at least until there is improvement in the jobless numbers, and potentially the underemployment data. Financial experts are of the view that there is considerable softness still in the employment data and despite a big-spending federal budget designed to stimulate jobs creation are forecasting are slow response. 
Meanwhile, this means the market is a great time to sell and agents are scrambling for properties to fill the pipeline as hungry buyers seek the sea-change they've always dreamed of.
The information provided in this article is general in nature and does not constitute personal financial advice. The information has been prepared without taking into account your personal objectives, financial situation or needs. Before acting on any information you should consider the appropriateness of the information with regard to your objectives, financial situation and needs.

Latest posts by Andrew Mirams
(see all)