When you're using property as a wealth-growing vehicle the goal for most is to buy well, hold for as long as possible, and sell down or refinance to take advantage of monumental capital growth.
But, finding that perfect property takes some work – no matter where you buy – and Melbourne is a great example.
At time of writing there were more than 3000 properties for sale in the Melbourne 3000 postcode. Imagine sifting through all of those. The most logical sorting tool is to work from large to small. Start with location and work your way down to individual property. After all, there are only 321 suburbs in Melbourne so picking a few hot prospects reduces the options.
To spot the best opportunities, it's important to understand what factors contribute to an area 'taking off' and enjoying strong value growth.  
Proximity to the CBD: This has been historically key for targeting CBD workers as residents, but in this post-COVID era of remote working, people aren't necessarily as tethered to the city centre as they used to be. That said, many employees are still required to spend a day or two in their city office, so proximity still holds value-gain potential. For undervalued middle-ring suburbs look at Maidstone, which has a median house price of around $750,000 and is within 10 kilometres of the CBD. This is one to watch because it also offers features such as good block sizes, proximity to Flemington racecourse and shopping at Highpoint. Nearby West Footscray is also worth a look, with a median house price of $820,000.
Lifestyle factors: If there's one common thread running through a post-COVID existence it's a focus on enjoying life, enjoying friends and family more and worrying about work less. We're concentrating on the things that matter most, refocusing our attention on better work-life balance and making sure that when we're at home we've got all the great amenities at our fingertips. For people only travelling to work one or two days a week (if that) proximity is less important than features closer to home. For this, Werribee offers unbeatable value. With a median house price around $535,000, this is a suburb zooming up the popularity charts. With a winery, stunning river, its own zoo, parklands and impressive shopping centre, there is much to consider in Werribee. 
Neighbourhood amenity and demographic: COVID has shown us we need to be living in an area that we're happy to spend extensive time in; an area that offers a range of features, preferably within walking distance. Dallas is a suburb with lots going for it. Popular with young families, Dallas has an affordable entry point, with a media price of $484,000, which is pretty good for a suburb less than 20 kilometres =from the CBD. It's also close to the airport – which will one day be a selling point! – while offering a multicultural and diverse community as well.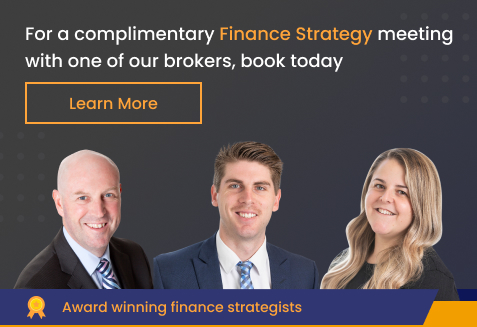 Other investor hot spots to watch
Caulfield: Property commentator Michael Yardney says Caulfield is one to watch for investors. "It is one of Melbourne's best-serviced towns in terms of tram and train networks, which link Caulfield with the CBD as well as neighbouring suburbs such as Elsternwick and Glen Huntly," he writes. However, with a median house price of $1.5 million this may be out of reach for a large segment of investors. 
Sunbury: While this is a regional area, it is still accessible to the CBD and with almost 20 per cent of the population in Sunbury renting, there is a large tenant pool to draw from. Also, vacancy rates are at a wafer thin 0.5 per cent. The market is tight, and this means rental income will be consistent. With a median house price of $575,000 and an average rental yield of 3.4 per cent, this is a suburb for investors to add to the shortlist. 
Elsternwick: Wedged in and around some great suburbs with close access to the beach and great public transport access, Elsternwick is becoming a highly sought after suburb. This suburb has a lot to offer and is riding a wave of popularity. New parks and sporting facilities are popping up to keep pace with the housing developments that are bringing young families to the area.
McKinnon, Bentleigh & Bentleigh East area: With great public school zone access, including the highly sought after McKinnon High School catchment zone, which has recently been extended, is a great drawcard for both home buyers and tenants. Neighbouring Bentleigh and Bentleigh East are highly sought after family zones with good schools, parks and public transport access. There also seems to be a more family type feel with medium density townhouse living more popular than the higher density apartment living that is evident around some transport hubs.
There are plenty of investment options in Melbourne. The key is seeking the right fundamentals to narrow down the suburbs. You can then concentrate on unearthing a property that fits your needs in terms of budget, rental return and growth potential.
The information provided in this article is general in nature and does not constitute personal financial advice. The information has been prepared without taking into account your personal objectives, financial situation or needs. Before acting on any information you should consider the appropriateness of the information with regard to your objectives, financial situation and needs.

Latest posts by Andrew Mirams
(see all)