Apart from the Sydney Harbour Bridge and the Opera House, Sydney's terraced housing in inner city suburbs such as Surry Hills, Paddington, Redfern and Glebe, is as iconic a representation of the Emerald City as anything could be.
In a place where space is at a premium, terraced housing is a sensible housing solution. So, it makes sense that the modern equivalent of the historic terraced home, the townhouse, is becoming equally popular. 
While detached housing remains king in Greater Sydney, there is strong evidence to indicate that its popularity is on the wane. 
Comparing data from the 2016 and 2011 Census, it's clear to see the detached home is losing ground. In 2001, detached housing in Sydney made up almost 63 per cent of housing, while semi-detached, terraced or townhouses made up 11.5 per cent. Skip forward to 2011 and detached housing slumped to 60 per cent of dwellings and then in 2016 it fell further to 56.9 per cent.
The proportion of semi-detached, terraced or townhouse has been on the increase. In 2011 this type of housing jumped from 11.5 per cent to 12.8 per cent and then in 2016 it lifted to 14 per cent. 
It's clear that new constructions are heavily weighted towards townhouses, while detached housing is becoming less popular.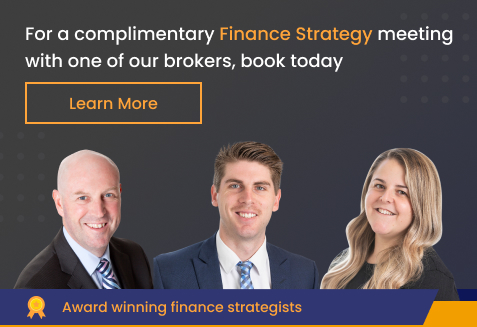 Why townhouses? 
Two key reasons behind this rise of the modern townhouse are space and affordability. These homes have smaller footprints so take up less land, which makes them more affordable from the outset. But they have more space available than an apartment. So, for those buyers who feel an apartment is too small, but a detached house is too big, or too expensive, then the townhouse is the perfect compromise. 
But the smaller footprint also equates to less upkeep costs. Without large backyards, once a defining characteristic of the great Australian home ownership dream, maintaining a water-demanding lawn and garden is a thing of the past. Townhouses typically will have a small courtyard instead of the large backyard or a small patch of green, which is much easier to maintain than a large block with lawn and landscaping.
With Australia's declining birth rate, families are becoming smaller, which means homes don't need to be as large as they once were. Townhouses, with a typical layout of bedrooms upstairs and living spaces downstairs, are very well suited to smaller families.
Also, the smaller dwelling offers a lower heating and/or cooling cost compared with a traditional tin-and-timber house. Greater energy efficiencies can be found with the vertical space also – cool air sinks to the lower levels and warm, heated air rises, enabling greater temperature control throughout the entire home compared with a sprawling house. 
What's in store?
If current trends continue, we will likely see townhouse developments becoming more popular. They are currently most popular with young families and retirees, but that is likely to extend more broadly to a wider demographic. 
Townhouse developments are cropping up in small pockets of the middle and inner ring, making them great for CBD commuters. It is likely this trend will continue as they fill small spaces cleared by knock-downs. These developments are also placed within good proximity of public transport, adding to the convenience for commuters. The inner and middle-ring locations will be appealing to retirees and downsizers who will want to remain close to social networks and family, as well as doctors and hospitals. 
The townhouse market is still fairly new. But as this market develops and evolves, becoming more mature, we'll likely start to see new trends in design emerge. At the moment, features to distinguish the upper end of the market include a second car space, bigger courtyard areas and more appealing common areas. Additional ground floor half bathrooms are also becoming more standard. 
Is it right for you?
If you're considering a townhouse, some things to think about include what your future needs will be – will you need more space for a growing family? Do you have the temperament for living with a shared wall? Are you comfortable with the privacy levels within a townhouse complex? Are you across the strata scheme requirements?
There are many factors to consider, particularly if a townhouse represents a shift away from living in a detached house. Ensuring you understand the implications of townhouse living will position you for a successful and harmonious transition to townhouse life.
The information provided in this article is general in nature and does not constitute personal financial advice. The information has been prepared without taking into account your personal objectives, financial situation or needs. Before acting on any information you should consider the appropriateness of the information with regard to your objectives, financial situation and needs.

Latest posts by Andrew Mirams
(see all)